Four people died while two people attained major injuries after a head-on collision in the southbound lane south of Millerton Road near Friant, CA 93626 on March 13.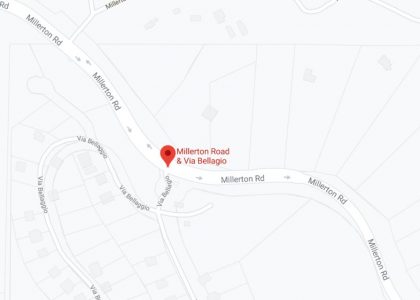 According to the initial reports from the California Highway Patrol, the accident occurred on Millerton Road near Bellagio Road at around 2 a.m. A 74-year-old unidentified male driver was reportedly driving his 1995 Nissan pickup northbound on Millerton Road. The Nissan driver crossed a double-yellow line, which inevitably caused him to crash into another vehicle.
The 1995 Nissan pickup crashed into 1998 Toyota Camry that was driven by a 60-year-old man identified as James Vang.
The 60-year-old man and one of his passengers attained major injuries while his three other passengers and the driver of the 1995 Nissan pickup sadly died at the scene.
Neither drugs nor alcohol are suspected to be a factor in the incident.
Accident Investigation Needed
The California Highway Patrol is currently investigating the incident. Dealing with a head-on auto collision like this can be complicated.
Although it is relatively easy to determine who the responsible driver is in the accident, it's quite challenging to prove the negligence of the guilty-party.
Some agencies (such as law enforcement agencies and insurance companies) also tend to make their determination of who the at-fault party is without conducting a proper investigation.
To avoid vulnerable victims from getting manipulated, it's vital to have an experienced California personal injury attorney to conduct an independent investigation for them. Personal injury attorneys can serve as a helpful legal guide for those who were injured from the incident.
---
California Personal Injury Attorney
Dealing with a severe injury after a fatal head-on collision can be overwhelming and have the potential to disrupt all aspects of life, such as family, work, and finances. While the investigation is ongoing, injured victims like James V. are entitled to pursue a personal injury claim. Through the personal injury claim, victims can seek compensation for the medical bills, emotional trauma, and pain and suffering that the incident has caused them.
Car accidents happen far too often in California and all over the country. Did you know that every six seconds, another person is injured in a car crash? This terrifying statistic is part of the reason that we are committed to serving car accident victims in Los Angeles, San Francisco, Sacramento, Sherman Oaks, San Diego, Riverside, and the rest of California. Our years of experience make us uncommonly aware of how a car accident can change your life.
Not knowing where to turn post-accident is common, but you should look for a qualified Fresno car accident lawyer as soon as possible. Finding someone committed to fighting for you can go a long way towards reducing the anxiety and sadness you feel in the wake of an accident.
If you believe you have grounds to file a claim, retain a local car accident lawyers in California near you who can help you navigate car accident laws. Arash Law has decades of experience throughout California and has secured million-dollar settlements and verdicts for our clients. Our car accident team can investigate your crash, identify the potential defendant(s), and file your claim with the civil court system as quickly as possible. Don't delay – you're just a phone call away from learning your legal options.