Two people were seriously injured in a crash in Paso Robles on Friday morning, March 18, 2022.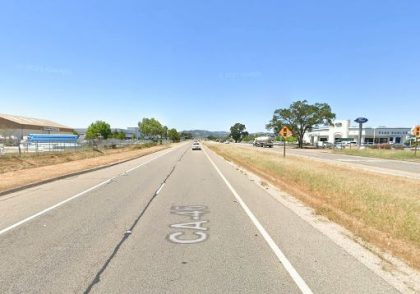 It happened at Union Road shortly after 9:30 a.m. on Highway 46 East in Paso Robles.
According to the California Highway Patrol, a Honda driver turned left onto westbound Highway 46, directly into the path of an Audi traveling eastbound. The Audi collided with the Honda's driver's side.
The two occupants of the Honda, a Santa Cruz couple in their 70s, were taken to a local hospital with serious injuries.
The Audi's driver was also taken to a nearby hospital for precautionary reasons.
The California Highway Patrol is investigating the crash.
Officers do not believe drugs or alcohol played a role in the accident.

Two-Vehicle Crash Statistics
Every sixty seconds, a car accident occurs somewhere in the United States. This statistics is not surprising as millions of vehicles pass across American highways every day.
Car accidents are the most common cause of injury in the United States. Every year, around 2 million individuals are injured in car accidents.
Automobile accidents are also the biggest cause of death for those aged 2 to 34 in the United States and the largest cause of serious injury in the general population.
Every year, at least four million individuals are wounded in automobile accidents across the United States. According to the Fatality Analysis Reporting System (FARS) of the United States Department of Transportation, 36,560 persons died in car accidents last year.
Even the most cautious drivers can be engaged in an accident owing to factors beyond their control, resulting in personal injury or death.
San Luis Obispo County Car Accident Lawyer for Injured Victims
Collisions that result in significant injuries can change a person's life forever, and legal action should be taken to limit the damage.
Severe injuries sustained in a car accident require quick legal action. Following a car accident, our personal injury attorneys think you should file a personal injury claim early to help safeguard your legal rights.
Speaking with an expert automobile accident attorney is the best way to start. After a lawyer examines your vehicle accident, you'll receive legal guidance.
Our experienced San Luis Obispo County car accident lawyers at Arash Law will work relentlessly to ensure that any award considers all of your losses. This covers lost wages, medical expenses, pain and suffering, and future medical and financial requirements. We are completely prepared to take the case to court if the insurance refuses to cooperate.
Contact Arash Law today to schedule your free legal consultation. Arash Law offers a free consultation with a personal injury attorney at (888) 488-1391.