One unidentified person was killed after a fatal two-vehicle crash in Cuesta Grade on Sunday morning, April 3, 2022.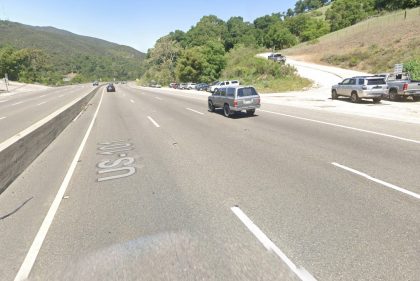 The fatal collision transpired at approximately 9:45 a.m. on the northbound side of Highway 101, near Reservoir Canyon Road.
A southbound Nissan was traveling on Cuesta Grade when, for unclear reasons, the driver lost control and began to spin several times before veering into the northbound lanes.
A northbound Ford Fusion was unable to avoid the Nissan in time and struck it. Unfortunately, a passenger inside the Nissan was killed in the mishap.
Information about the accident is limited at the moment. It's unclear whether intoxication was a factor in the crash.
Local authorities are further investigating the cause of the accident.


Fatal Two-Vehicle Crash Statistics
In 2019 alone, around 38,800 people died in traffic accidents. In 2019, that number was down by 2% from 2018.
A collision with another car caused around 38 percent of all fatal car accidents. The most common accident happened when a vehicle was going at an angle.
There are more car accidents and fatalities in California because of vehicle collisions than in any other state, according to a study by the Insurance Institute for Highway Safety (IIHS). This is because of California's huge population, which means that there are many more cars on the road. This could lead to more accidents in the state.
In California, there is a car accident report every three minutes. This means that there were 20 accidents every hour on average in 2017. There may be more accidents than this figure shows because many car accidents aren't reported to the police or the insurance company.
Some of the most common causes of these car accidents are drunk drivers, people who don't pay attention to the road, speeding, and people who don't follow traffic rules.
Fatal Car Accident Lawyers for Victims in San Luis Obispo County
In the aftermath of a car accident that killed someone, it may be hard to deal with losing a friend or family member. Even though it will take some time to deal with the sudden death, you may be able to manage and rebuild your life.
The first thing many families do after a fatal car accident is to talk to a San Luis Obispo County fatal car accident lawyer. A good lawyer can help you get the financial compensation you deserve when you file a wrongful death claim.
The families of the dead may be able to get back some of their money because of the accident by filing a wrongful death lawsuit. It can also help people who have lost their income because of an accident or a sudden death get money from the government. As a result of legal action, other families may not have to go through the same thing.
Call us now at (888) 488-1391 or send an email to Arash Law to set up a free, no-obligation free initial consultation about your fatal car accident case.