According to the California Highway Patrol, two people were injured after a DUI crash in Sutter County early Sunday morning, April 24, 2022.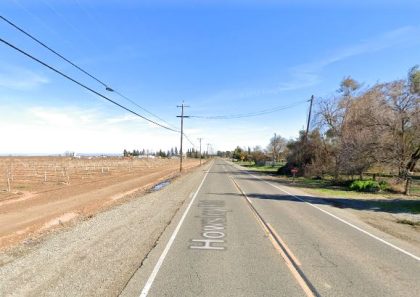 According to an officer, the crash occurred around 2:20 a.m. on Highway 99 and Howsley Road.
According to the CHP, Natasha A., 26, was driving a Honda Accord south on Highway 70 near Kempton Road.
As officers responded, more reports came in that she was near Highway 70 and East Nicholaus Road and then near the intersection of Highway 99 and Highway 70.
According to the CHP, Adams was driving south in the north lanes of Highway 99 when the accident occurred.
Adams appeared to be intoxicated, according to officers.
Officers also claimed that the other driver, Yolanda S., 29, was showing signs of intoxication.
Both of them were taken to the hospital.
Salas was arrested for DUI, and Adams was arrested for DUI with injury.

DUI Accident Statistics
Pedestrians are particularly vulnerable to road hazards. Because they lack any form of protection, they are the most at risk in the event of a serious accident.
The number of pedestrian deaths in the United States has risen sharply in recent years. A 27% increase in pedestrian deaths occurred between 2007 and 2016, whereas traffic-related deaths fell by 14%.
In this case, a drunk driver was unable to give an innocent pedestrian the right of way. Drunk driving is a serious crime, and anyone caught doing so will be prosecuted. In the United States, drunk driving accidents are not uncommon.
The National Highway Traffic Safety Administration estimates that approximately 30 Americans lose their lives each day as a result of drunk driving accidents. In the United States, drunk driving is responsible for approximately 29% of all motor vehicle accident deaths. Sixty-one percent of these motorists have a Blood Alcohol Content (BAC) over the legal limit of.08.
Sutter County DUI Accident Lawyers for Injured Victims
People who are struck by cars rarely recover quickly and return to their daily routines as normal. If you've been hit by a car, California's personal injury law is there to protect you.
Depending on the circumstances, you may be able to sue for damages caused by the other driver's negligence. Missed workdays, extended recovery times, and high medical bills are some of the most common hardships that accident victims face after they've been injured.
Our Sutter County DUI accident lawyers at Arash Law are powerful and aggressive advocates for those who have been injured in a DUI accident. Drunk drivers must be held accountable for their dangerous and egregious actions. Victims of DUI accidents deserve compensation. Recovering the maximum amount of compensation possible for those who have been injured is our primary goal at our law firm. Please do not hesitate to contact our legal team if you or a loved one has been hurt as a result of a drunk driving accident in California.
Arash Law's personal injury attorneys are ready to assist you with your legal claim. Visit our offices in Los Angeles, Sacramento, San Francisco, Riverside, Orange County, and San Diego to address any questions or concerns you may have about our services. For a free consultation with one of our attorneys, call our toll-free number (888) 488-1391.