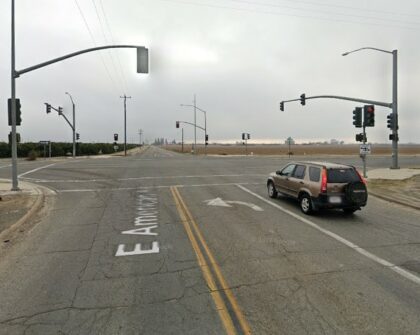 A 25-year-old man was severely injured in a two-vehicle crash in Fresno County on Saturday night, April 27, 2023.
According to the California Highway Patrol, the incident occurred around 10:45 p.m. at the intersection of Clovis and American Avenues.
As per the report, the collision occurred when a Jeep traveling north on Clovis turned against a red light, resulting in a crash with a Porsche that could not avoid the accident.
The passenger ejected from the vehicle was not wearing a seatbelt during the accident. He was taken to the hospital to receive medical attention.
CHP has stated that they are investigating the crash and do not suspect drugs or alcohol were involved.

Car Accident Lawyers in Fresno County
Individuals in California injured in a motor vehicle accident can seek financial compensation by filing a claim against the party responsible for the collision. To discuss your insurance claim settlement options, you can contact a member of our legal team as soon as possible.
If you or a loved one has been injured or killed and you are considering a personal injury or wrongful death claim, don't hesitate to contact us for a free consultation with one of our attorneys. Our team is available and ready to assist you with your legal needs.
You can rely on our most reliable Fresno County car accident lawyers at Arash Law, under the direction of Arash Khorsandi, Esq., to effectively represent you in these court proceedings. Our firm has recovered more than $500 million for California clients.
If you want to speak with one of our lawyers, please call (888) 488-1391 or fill out the "Do I Have a Case?" form.
What to Do After Two-Vehicle Accident
Car accidents can occur unexpectedly, but preparing for them can make a significant difference. Keeping a checklist in your glove box is recommended to remain organized and composed during an accident, especially in a two-car accident scenario. Protecting yourself and your legal rights is essential after a two-car accident. Following specific steps can help you claim compensation for any damages incurred.
Stay calm and focused during the accident.
Move your vehicle to a safe area.
Dial 911 if someone is injured or if there is significant vehicle damage.
Collect contact and insurance information from everyone involved in the accident.
Avoid admitting fault or apologizing.
Seek medical attention if anyone is injured.
Notify your insurance provider immediately.
Be honest and factual when speaking to insurance adjusters.
Create a file to document all the information related to the accident.
Consider seeking legal guidance from an accident lawyer.
Car Accident Statistics
Every minute in the United States, a vehicle accident results in the loss of one life and serious injuries to another, causing over two million deaths of children and young adults annually.
The number of fatalities on California's roads will increase to about 10,000 by 2050. Cars were responsible for a 23.5% increase in fatalities in the previous year, with 3,898 deaths and 279,223 injuries in 2017.
Cautious driving and vehicle maintenance can help prevent accidents on California's hazardous highways.