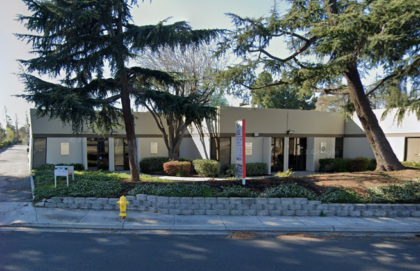 At least three people have suffered permanent vision loss due to a drug-resistant bacterial infection caused by contaminated eyedrops in California as of May 15, 2023.
Officials from the Centers for Disease Control and Prevention stated that the infections were caused by a bacteria called Pseudomonas Aeruginosa, which has been linked to three products: Ezricare Artificial Tears, Delsam Pharma Artificial Tears, and Delsam Pharma Artificial Ointment, all manufactured by India-based Global Pharma and have then been recalled as of February 1, 2023.
People who have used Ezricare Artificial Tears will start to show signs and symptoms such as yellow, green, or clear discharge from the eye, eye pain or discomfort, redness of the eye or eyelid, blurry vision, increased sensitivity to light, and a feeling of something in your eye.
Throughout the United States, including California, the outbreak has caused the deaths of four people and the loss of vision for fourteen others. At least four people were required to undergo eye removal surgery.
Researchers from the University of California, San Diego, have identified a way to combat and possibly treat the infection by using a virus that infects bacterial cells. Another medication called Cefiderocol is said to have also worked in treating some infections.

World-Class Product Liability Lawyers in California
The United States judicial system has a process in place for consumer protection. Product liability laws protect consumers from the negligence or carelessness of manufacturers.
Manufacturing companies can face strict liability for defective products, regardless of negligence. Injuries resulting from the use of a product as the manufacturer intended can be brought to our attention by contacting our product liability firm. If a product in California has injured you, our product liability lawyers want to ensure you receive maximum compensation.
You can trust that our dedicated California product liability lawyers at Arash Law, led by Arash Khorsandi, Esq., are committed to protecting your rights throughout the court proceedings. Our attorneys have recovered over $400 million in compensation for California clients.
Call (888) 488-1391 for a free consultation or complete our "Do I Have a Case?" form.
What to Do After a Product Defect
If a product causes or contributes to injuries due to a defect or malfunction, you may have grounds for a claim against the manufacturer or distributor.
If the item that injured you is on a recall list, you may still be eligible for recovery. Just because a manufacturer recalls a product does not mean it is immediately liable for damages. Likewise, a voluntary recall does not protect the company from lawsuits in California. If the courts allow, a recall may serve as evidence of the item's defect.
Here is a guideline for what steps to take moving forward:
Keep a record of the symptoms that you experience as you examine your condition.
Make sure medical professionals properly handle your product-related injuries.
Identify the product's manufacturer.
Take a photo of the item that caused you to be injured and keep them for future reference and as evidence.
Get legal advice by contacting us at (888) 488-1391.
Product Defect Injury Statistics
The number of consumer product-related injuries reported in 2020 was at a record low, but in 2021, the number of injuries increased by 6.8%. As a result of the majority of shelter-in-place restrictions during the first seven months of the COVID-19 pandemic, visits to emergency rooms for consumer product-related injuries decreased by 24% in the first seven months. It was estimated that consumer product injuries treated in emergency departments decreased by 18% in 2020 compared to 2019.
Consumer products injured 11.7 million people in 2021, according to the Centers for Disease Control and Prevention. Most injuries involve everyday products often assumed to be safe. Many of these injuries occur to our most vulnerable populations, older adults and young children. Everyday products such as medicines, household cleaning products, and even beds can pose risks.