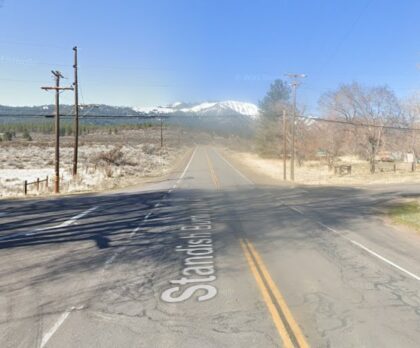 One person was killed, and another was severely injured following a suspected DUI collision along Lakecrest Road, Lassen County, on Friday, September 15, 2023.
According to the California Highway Patrol Susanville, the fatal collision happened at the intersection of Lakecrest Road and Standish Buntingville Road.
A Ram truck driver named Jacob B. was approaching the intersection when he hit a Polaris RZR, causing it to flip and eject its two occupants.
The unknown driver was declared dead at the scene, while his passenger, identified as Stacie S., suffered severe injuries and was transported to Renown Medical Center.
Officials said the pickup truck driver was unharmed, while the condition of the injured victim remains unclear.
Authorities reported a possibility of DUI, but investigations are still ongoing.
Relentless DUI Accident Lawyers in Lassen County
After a DUI accident, it's normal to feel out-of-control emotions like fear, anger, or distrust. The negligent party is liable for paying the victim's medical bills, lost wages, and other financial expenses.
Our relentless Lassen County drunk driving accident victim lawyers at Arash Law, headed by Arash Khorsandi, Esq., will stop at nothing to represent you and protect your rights. One of the biggest in California, our firm has recovered more than $500 Million for clients.
To schedule a free consultation with one of our lawyers, call (888) 488-1391 or complete our "Do I Have a Case?" form.


What Should You Do After a DUI Accident?
Collisions caused by drunk drivers frequently result in physical harm, as well as psychological and financial issues. After the accident, you must exercise extra caution to protect yourself and your loved ones. This checklist will help you handle its aftermath:
Prioritize your safety: Check yourself for injuries and the condition of the other people involved.
Inform the police about the crash: A police investigation will be conducted to determine whether the driver was under the influence of drugs or alcohol, which would be vital to your claim.
Gather evidence: Get essential details such as the driver's name, contact details, license plate number, and insurance information, as well as witnesses' information. Take pictures of the scene of the accident, including the damaged vehicles and the victims' injuries.
Report the accident to your insurance company: Provide them with the necessary information, and avoid exaggerating the details of the accident.
Retain legal assistance: Please speak with our DUI accident lawyers. They'll defend your rights and ensure you get the maximum compensation possible.
Fatal DUI Accident Statistics
In the US, drunk driving accidents cause the deaths of 32 people daily, or one every 45 minutes, according to the National Highway Traffic Safety Administration (NHTSA). In 2020, drunk drivers caused 11,654 traffic deaths, an increase of 14% from the previous year.
Between 2016 and 2017, there were 5.8% more fatal alcohol-related traffic accidents. Intoxicated drivers put everyone on the road at risk. Every year, drunk drivers waste approximately 2 billion gallons of fuel.
In California, 949 people died in 2019 due to drunk driving. This is 2.4 per 100,000 people, while the national rate is 3.1 per 100,000. In 2020, Lassen County recorded 21 victims who were either killed or injured because of an alcohol-involved crash.