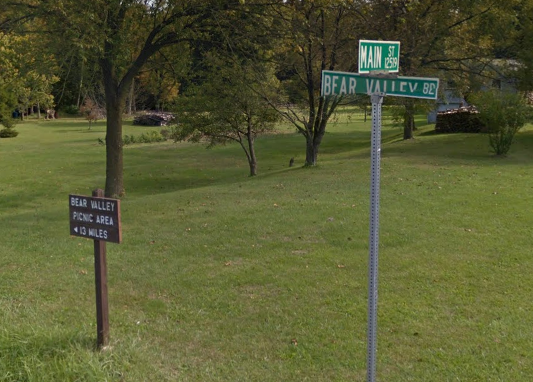 One person was detained by the California Highway Patrol after a suspected hit-and-run took place on southbound Interstate 15 on Sunday, October 23.
The collision occurred around 5:43 pm. between the Main Street and Bear Valley Road exits.
The CHP responded to a traffic accident between a big rig tractor-trailer and a back F-250 lifted truck.
According to reports, the pickup truck was driving south in the emergency lane.
The pickup truck collided with the tractor-trailer's back for unknown reasons. The driver sped away from the scene by running across the freeway to the northbound side and into the wide-open desert.
Local authorities requested a helicopter to aid in the hunt for the suspect. The police located him near Mojave Street in Hesperia and detained the driver on suspicion of fleeing the scene of an accident.
The California Highway Patrol Victorville Office is still investigating the accident.

Hit-and-Run Accident Statistics
Leaving the scene of an accident without reporting the incident is against the law. On average, one person is injured, and another is killed in a hit-and-run accident in the United States every day. As of 2016, at least 2,000 people have been killed in hit-and-run accidents across the United States.
The number of tragic hit-and-run accidents is increasing. The number of people killed by hit-and-run drivers increased by 7% between 2009 and 2016. Hit-and-run accidents are a major contributor to the rising toll of unintentional road deaths.
The number of people killed in hit-and-run accidents was highest in California. There were 33,057 traffic-related deaths in the United States in 2012, with 3,056 of those deaths occurring in California.
It's terrifying to think that you might get hurt badly in a car crash. If the other driver refuses to stop and take responsibility, the situation could worsen.
Drivers involved in traffic collisions are more likely to flee the scene of an accident if they have been drinking or using drugs, are driving illegally, or are afraid of being caught.
San Bernardino County Hit-and-Run Accident Lawyers
Contact a lawyer immediately if a hit-and-run driver caused you injuries.
You may be able to receive compensation for losses you have incurred as a result of your injuries by filing a personal injury claim.
Our San Bernardino County hit-and-run lawyers at Arash Law can assist you in obtaining the financial compensation you deserve if you or a loved one has been injured.
There are more accidents than you might think in California's major cities. We have offices in Los Angeles, Riverside, San Diego, and Sacramento, but we serve clients all over the state of California.
Get in touch with us as soon as you can so that we can arrange a time for a meeting that works for you. Contact us at (888) 488-1391 or fill out our online contact form if you would like to consult our attorneys for free.