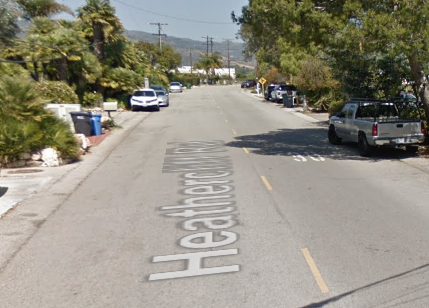 An unidentified person suffered severe injuries after a bicycle crash involving a vehicle transport carrier in Malibu on Thursday, October 27, 2022.
The crash transpired around the afternoon of Thursday at the section from Heathercliff to Bonsall.
Closing the entire roadway in both directions for a crash investigation implies that the victim suffered severe, potentially life-threatening injuries.
According to authorities, police typically do not close the road entirely unless there is a death or potentially fatal injury.
Further investigations are still ongoing.

Malibu Bicycle Crash Statistics
Bicycles are now a popular mode of transportation for short distances. Riders are frequently exposed to a few hazards.
Although different laws currently protect cyclists in the United States, bicycle accidents are unavoidable. Over 800 cyclists were killed in bicycle accidents in the United States in 2018, with California bearing the heaviest toll.
According to statistics, California has the highest number of bicycle-related fatalities in the United States. In 2017, In California, there were 145 cyclist homicides and 11,116 injuries, according to the National Bicycle Safety Foundation.
One of the most common causes of speeding, running red lights and stop signs, and paying insufficient attention to the road is failure to yield the right of way. A tragic bicycle accident can be caused by drunk or reckless driving.
Trusted Malibu Bicycle Accident Lawyers in Los Angeles County
Bicycle accidents can be caused by various factors, some of which are more common than others. As an example, bicycle collisions frequently occur at stop signs. The cyclist moves into the intersection when the car has the right-of-way the driver doesn't stop.
You have the legal right to seek damages and compensation for your injuries, regardless of what caused the collision. With the aid of a lawyer, you might be able to submit a personal injury claim if you suffered injuries in a bicycle collision in California.
By filing a personal injury claim, victims can obtain financial compensation for their medical costs, lost wages, and emotional and physical suffering.
Your lawyer can be a valuable and reassuring legal ally in this challenging situation. They can handle all the legal paperwork, maintain it, and communicate on your behalf with the insurance companies.
To find out how much your case is worth, get in touch with an experienced bicycle accident lawyer in Los Angeles County.
If you have questions or concerns, call us at (888) 488-1391. By filling out our "Do I Have a Case?" form, you can also arrange a free consultation with one of our knowledgeable lawyers.