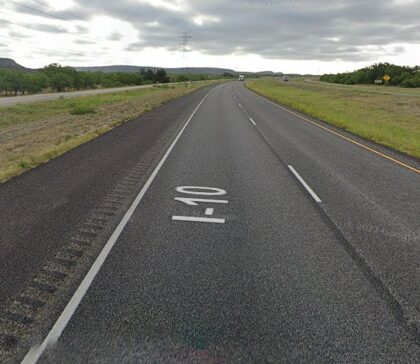 A 22-year-old man was killed following a fiery big rig collision in Banning early Saturday morning, November 18, 2023.
According to the California Highway Patrol, the fatal collision happened around 2:30 a.m. along the westbound lanes of Interstate 10 near the Commercial Vehicle Enforcement Facility.
Reports indicate that an unidentified vehicle caught fire after rear-ending a big rig. The victim was identified as an Indio resident named Bernardo F.
There is no information on the vehicle the deceased occupied during the collision. No other reports of visible injuries were made.
The authorities are currently conducting an investigation into the fatal collision.
Award-winning Truck Accident Lawyers in Banning, Riverside County
In California, anyone harmed in truck accidents can file a civil court appeal to seek monetary compensation. If you or a loved one was injured in a truck collision, contact our law firm for a free review of the case. During the free consultation, our lawyers will discuss how different factors will affect the overall settlement amount.
Seek the advice of our team of award-winning Riverside County truck accident lawyers at Arash Law, led by Arash Khorsandi, Esq., who has the skills and accolades to represent accident victims. Our firm has won more than $500 Million in compensation for our previous clients.
Call (888) 488-1391 or fill out our "Do I Have a Case?" form to schedule a free consultation with one of our reliable lawyers.


What to Do After a Big Rig Accident if You're in Banning?
If you have been involved in a big rig accident, there are specific steps you need to take to protect your legal rights and ensure that you receive the compensation to which you are entitled:
Seek medical attention right away. It is critical to seek medical care as soon as possible. Big rig accidents often cause devastating injuries, which is why you may require urgent and extensive medical care. Seeking medical attention right away is also important for preserving evidence for your legal case.
Report your big rig accident to the police. The next step is to report your accident to the police. If the driver of the truck is intoxicated, the responding police officer may make an arrest and file charges. The officer's police report is an important piece of evidence in your big rig accident case to recover damages.
Talk to witnesses and collect their contact information. Witnesses of your accident can drastically strengthen your legal claim. Be sure to collect the contact information for all witnesses who saw how your big rig accident occurred.
Take photos at the scene. In most cases, police officers take photos upon their arrival at the scene. However, it is still a good idea to take photos yourself, too. Take photographs of all the vehicles involved from different angles, including skid marks, traffic signs, road conditions, and other relevant details.
Avoid admitting fault. While you can talk to other people involved in the crash, you should be careful about what you say. Do not speculate or say anything that could be interpreted as an admission of fault.
Notify your insurance company. Insurance companies require policyholders to report motor vehicle accidents as soon as possible. Failure to notify your insurer of the accident in a timely manner could result in the denial of your claim.
Call a big rig accident lawyer in California. It is imperative to contact a skilled lawyer to discuss your options, begin a thorough investigation, and determine liability in your case. Your attorney will help you pursue the compensation to which you are entitled.
As a victim of a big rig accident – or any other trucking accident, for that matter – you may be able to recover damages through a settlement or verdict if the other party involved was negligent. Your lawyer will help you determine fault and prove negligence in your case.
Fatal Truck Accident Statistics
Pedestrians are less likely to survive a collision than truck drivers and passengers. They are more likely to suffer severe injuries in collisions. Large vehicle collisions, especially those involving semi-trucks, can be fatal.
As reported by the National Highway Traffic Safety Administration (NHTSA), 4,965 people died in truck-related accidents in the US in 2020. The number of fatalities in 2019 was 5,032. 2020 saw a decrease of 5% in the total number. Trucks are to blame for 71% of fatal car accidents in the US.
In 2020, large trucks were involved in 8.9% of fatal collisions in the US. In 2015, truck-car collisions killed at least 90 people in California. Texas and Florida also recorded at least 50 truck-related fatalities in a single year.