California

Big Rig Accident Lawyers
with over $500 Million Recovered in Compensation for Injury Clients.
You May Be Entitled to Compensation

Over $500 Million Recovered
No-fees, Unless We Win! Get Your Vehicle Fixed or Replaced. See a Doctor Today
Being injured in a vehicle crash involving a big rig – or any other truck, for that matter – is a stressful and nerve-racking experience. Since such accidents usually result in severe and life-threatening injuries, which is why you need to contact a California big rig accident lawyer at our firm to handle your case.
Our knowledgeable lawyers have recovered over $500 million for victims of accidents involving big rigs, tractor-trailers, 18-wheelers, semi-trucks, and other vehicles. Call (888) 488-1391 to book a free consultation.
Schedule your free consultation by calling (888) 488-1391 to speak with a big rig accident lawyer in California.
Paz v. Airfax Logistics (settled on 5/26/2020) – settlement in a case involving a client who was involved in a trucking accident and sustained a traumatic brain injury and other trauma.
– 
Tina Eshghieh
What to Do After a Big Rig Accident if You're in California?
If you have been involved in a big rig accident, there are specific steps you need to take to protect your legal rights and ensure that you receive the compensation to which you are entitled:
Seek medical attention right away. It is critical to seek medical care as soon as possible. Big rig accidents often cause devastating injuries, which is why you may require urgent and extensive medical care. Seeking medical attention right away is also important for preserving evidence for your legal case.
Report your big rig accident to the police. The next step is to report your accident to the police. If the driver of the truck is intoxicated, the responding police officer may make an arrest and file charges. The officer's police report is an important piece of evidence in your big rig accident case to recover damages.
Talk to witnesses and collect their contact information. Witnesses of your accident can drastically strengthen your legal claim. Be sure to collect the contact information for all witnesses who saw how your big rig accident occurred.
Take photos at the scene. In most cases, police officers take photos upon their arrival at the scene. However, it is still a good idea to take photos yourself, too. Take photographs of all the vehicles involved from different angles, skid marks, traffic signs, road conditions, and other relevant details.
Avoid admitting fault. While you can talk to other people involved in the crash, you should be careful about what you say. Do not speculate or say anything that could be interpreted as an admission of fault.
Notify your insurance company. Insurance companies require policyholders to report motor vehicle accidents as soon as possible. Failure to notify your insurer of the accident in a timely manner could result in the denial of your claim.
Call a big rig accident lawyer in California. It is imperative to contact a skilled lawyer to discuss your options, begin a thorough investigation, and determine liability in your case. Your attorney will help you pursue the compensation to which you are entitled.
As a victim of a big rig accident – or any other trucking accident, for that matter – you may be able to recover damages through a settlement or verdict if the other party involved was negligent. Your lawyer will help you determine fault and prove negligence in your case.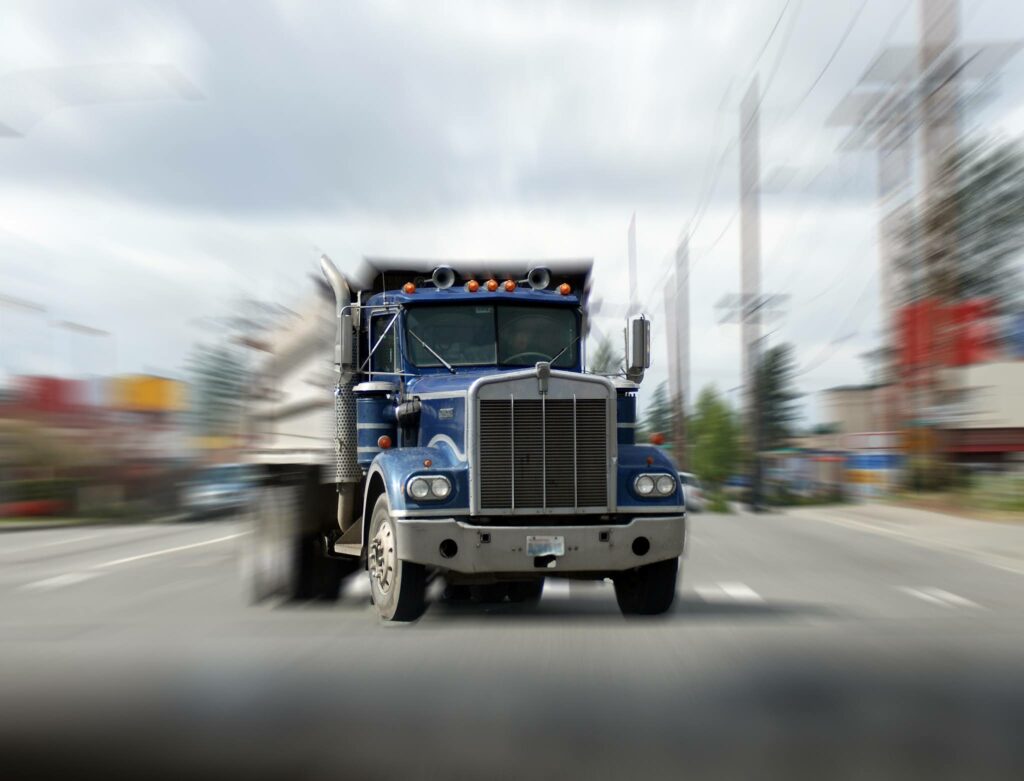 800+ Real Client Reviews Verified by Google
Common Causes of Big Rig Accidents in California
Causes of trucking accidents vary from one case to another. The most common include:
Driver error. Drivers of large trucks, including big rigs, are held to a higher standard than other drivers on the road. Truck drivers must exercise extra caution when driving. Unfortunately, a large percentage of big rig accidents are caused by driver error.
Poor vehicle maintenance. Trucks are more likely to be involved in accidents caused by inadequate maintenance than other vehicles because trucks can be driven for thousands of miles per month. Maintenance problems on trucks include brake fluid leaks, engine overheating, starter failure, and others.
Equipment failure or defects. A truck driver is not always responsible for a collision if their big rig crashes into another vehicle. Some trucking accidents are caused by defects and equipment failure. When this happens, the injured victim may be able to hold the manufacturer of the vehicle responsible for the accident.
Improperly loaded cargo. Loading cargo must be done in compliance with all applicable laws. When cargo is not loaded or secured properly, it may spill or fall from the truck and cause a preventable accident. 
You need a knowledgeable attorney to investigate your particular big rig accident to determine what caused the crash and hold the at-fault party liable for your damages and losses. Our detail-oriented California attorneys at Arash Law headed by Arash Khorsandi will look at all the facts of your accident to determine if the crash occurred due to the negligence of another person or entity.
What Are the Common Big Rig Accident Injuries?
Big rig accidents are more likely to cause devastating and life-threatening injuries compared to motor vehicle crashes involving smaller vehicles. Typically, a victim of a trucking accident is considered "lucky" if they can walk away from the accident with bruises or minor injuries. In most cases, big rig accidents involve catastrophic and severe injuries, and some lead to death. Common injuries associated with big rig crashes include:
Traumatic brain injuries (TBIs)
Back and neck injuries
Broken bones
Internal injuries
If you or someone you love has sustained injuries in a trucking accident in California, do not hesitate to seek medical attention and talk to a skilled lawyer to determine how you can obtain compensation.
Who Can Be Liable for a Big Rig Accident?
In many truck accident cases in California, the truck driver and/or the trucking company is responsible for the collision. Trucking companies must exercise due care to maintain their vehicles in good condition, hire competent and qualified drivers, and take other reasonable steps to prevent crashes.
In addition, trucking companies must comply with all trucking safety regulations imposed by federal law to ensure the safety of their drivers and other people who share the road with their trucks. The trucking company can be held vicariously liable for the negligence of its drivers and other employees, including cargo loaders.
In some cases, there may be multiple at-fault parties. Other parties who may be held liable for a trucking accident include:
The owner of the truck
The manufacturer of the vehicle or its parts
A company leasing the truck or trailer
The shipper
A victim of a big rig accident in California is more likely to obtain full and fair compensation by filing a claim against the trucking company rather than the driver alone. For this reason, Our lawyers are committed to helping victims of trucking accidents determine who caused and contributed to their 
collision
.
Settlement in a case where a client was injured while unloading commercial truck; client sustained crush injuries to legs.
– 
Tina Eshghieh
Why You Need a California Big Rig Accident Lawyer
Despite having sufficient coverage to pay for injured victims' damages and losses, most trucking companies refuse to admit fault for a collision to pay for the injured person's medical expenses and other damages. Trucking companies can afford to retain the best lawyers in California to defend them against liability claims to save money.
Fortunately, our attorneys at Arash Law managed by Arash Khorsandi have the necessary resources to help you prove that a trucking company is liable. You can benefit from having a skilled attorney on your side because your lawyer will do all of the following to help you get the compensation to which you are entitled:
Take photos at the scene of the accident
Obtain witness statements
Review and gain access to video surveillance footage
Obtain a police and accident report
Collect and review your medical records to calculate an appropriate settlement amount
Consult with accident reconstruction experts to determine fault
Preserve critical evidence to ensure that it is not destroyed or tampered with
Obtain data from the big rig's black box to determine what caused the accident
Negotiate with the insurance and/or trucking company to help you get the compensation you deserve
Our knowledgeable lawyers are prepared to work on your case. We have a reputation for taking on the most complicated cases and 
winning large settlements
 on behalf of our clients.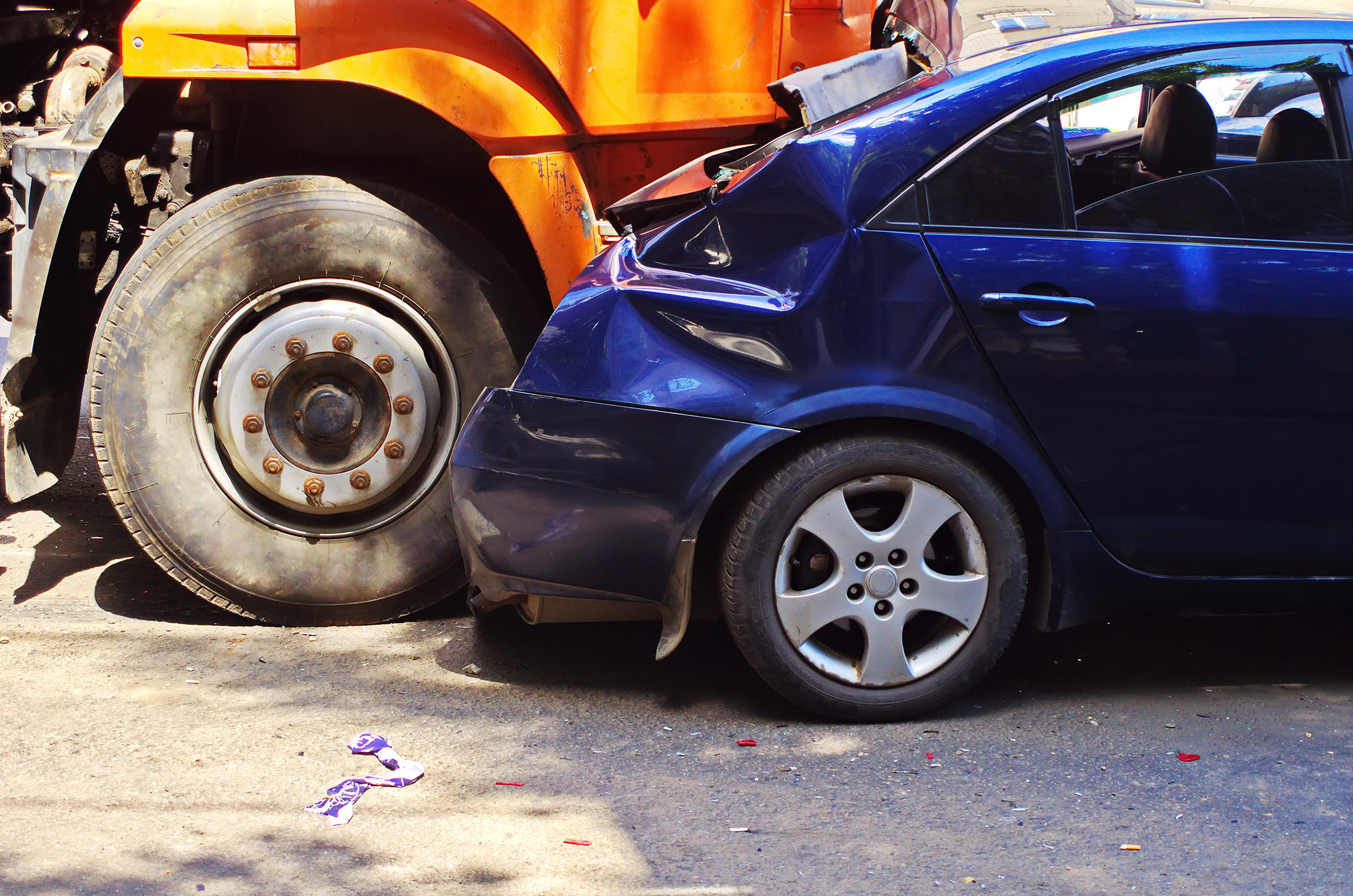 How Do Lawyers Prove Negligence in California Big Rig Accidents?
As mentioned earlier, big rig accidents can happen for various reasons, from driver error and improperly loaded trucks to poor vehicle maintenance, weather conditions, and many more. If negligence caused or contributed to a trucking accident, your lawyer will help you establish the three elements of negligence to hold the negligent party liable for your injuries and losses. The three elements of negligence in California personal injury cases are:
The other party owed you a duty of care;
The party breached the duty due to negligence; and
The negligence was a substantial factor in causing your injuries and damages.
In order to prove negligence in your truck accident case, a skilled lawyer may have to collect evidence showing that the driver and/or their trucking company violated trucking regulations imposed by the Federal Motor Carrier Safety Administration (FMCSA). Some of the federal trucking regulations include:
Proper loading and securing of cargo
The requirement to document drivers' hours of service
Maintenance of logbooks
Special training requirements for truckers
Your lawyer will review your particular situation to determine if the truck driver and trucking company adhered to these and other trucking regulations imposed by the FMCSA.
What Compensation Is Available After a Big Rig Accident in California?
Many victims of 
truck accidents
 ask our attorneys, 
"What types of damages are available in my case?"
 and 
"How much can I recover for my injuries?"
. There is no straightforward answer to that question because compensation in trucking accidents – or any other 
motor vehicle accident
, for that matter – depends on many factors. 
Generally speaking, compensation after a big rig accident can be broken down into three categories:
When seeking compensation for your injury following a big rig accident in California, your lawyer can help you get compensated for different losses associated with your injury, including but not limited to:
Medical bills
Loss of income
Vehicle damage
Pain and suffering
Loss of enjoyment of life
Mental anguish
Loss of consortium
Rehabilitation cost and physical therapy
Out-of-pocket expenses
As a rule of thumb, the more severe the injury, the more money you can recover. Typically, big rig accidents cause severe and disabling injuries, which is why many victims are able to recover hundreds of thousands to millions of dollars to compensate them for their losses. Under 
California Civil Code section 3294(a)
, an injured party is entitled to punitive damages when the defendant's conduct is characterized as oppressive, fraudulent, or malicious. Consult with our big rig accident lawyers at Arash Law led by Arash Khorsandi, Esq. to discuss your particular case, identify all available damages, and calculate how much your case is worth.
Truck Accident Settlement
A top rated and large delivery truck company rear ended our client on the freeway. Our client was a middle aged woman who suffered neck and back injuries. The defense tried to blame it on her weight and pre-existing conditions. Eventually, we were able to resolve the matter at mediation, before going to trial.
Truck Accident Settlement
A top rated and large delivery truck company rear ended our client on the freeway. Our client was a middle aged woman who suffered neck and back injuries. The defense tried to blame it on her weight and pre-existing conditions. Eventually, we were able to resolve the matter at mediation, before going to trial.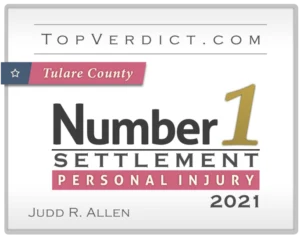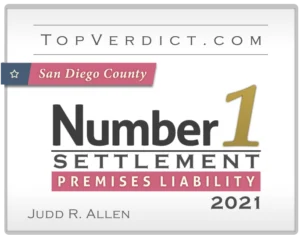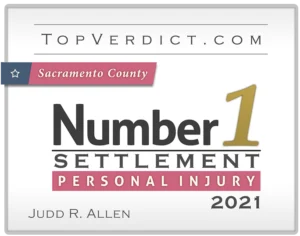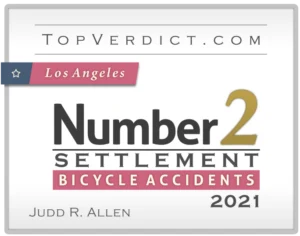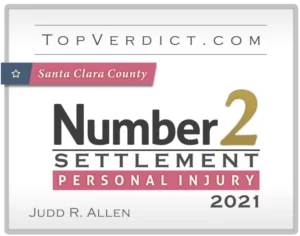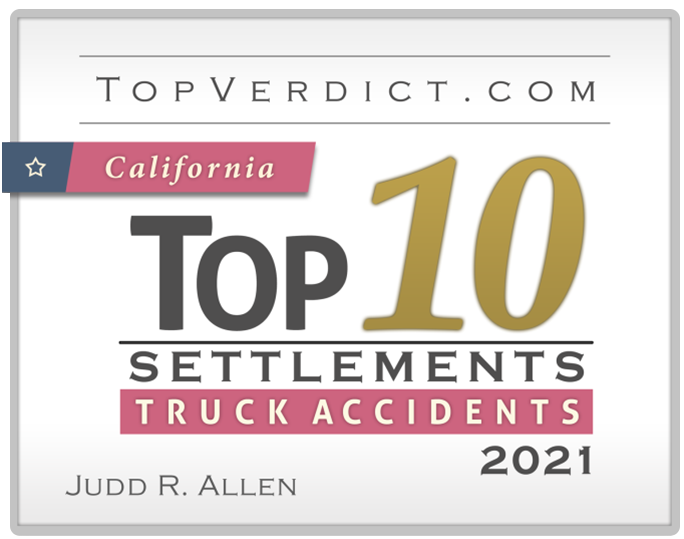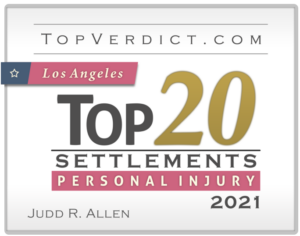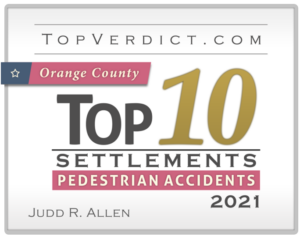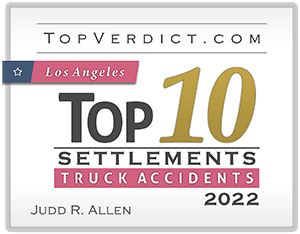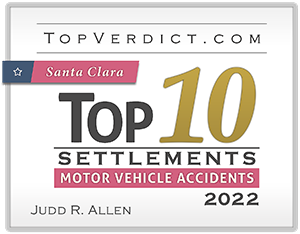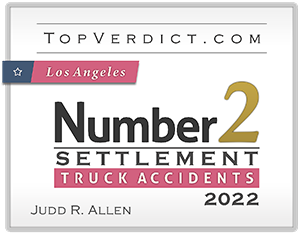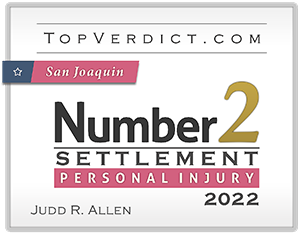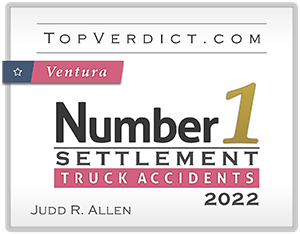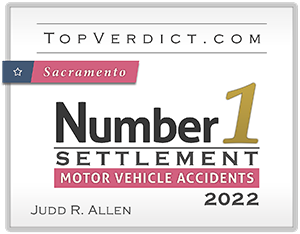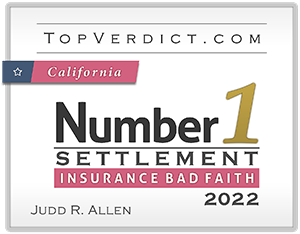 Speak With a California Big Rig Accident Lawyer Today
Do not hesitate to discuss your case with our results-driven and dedicated big rig accident attorneys in California to obtain maximum compensation. Our lawyers have the necessary resources, skills, and expertise to take on your case and ensure that you are fairly and fully compensated for all your losses. Schedule a case review by calling (888) 488-1391 or filling out this form to find out if you have a case.
Your Local California Big Rig Accident Lawyers
The best big rig accident lawyers in California are right here. We are experienced in big rig accident claims and know how to fight hard for the compensation you deserve. Whether you have been in an auto accident, motorcycle accident, sustained an animal bite, or suffered the pain of a loved one's wrongful death, our attorneys can defend your legal rights.
Call (888) 488-1391 today to schedule a free consultation with one of our big rig accident lawyers in California. The law entitles you to full and fair compensation from a negligent party for all the losses you have sustained as the result of any type of personal injury.