California

Collision Lawyers
with over $400 Million Recovered in Compensation for Injury Clients.
You May Be Entitled To Compensation

California Collision Lawyers with Record-Breaking Settlements
If you have been in a car wreck in California, you'll need experienced California collision lawyers to help you navigate the process. The California Highway Patrol notes that there were approximately 277,160 people injured on California highways in 2017. That number is only climbing. It happens to California residents every day.
Every single one of those injuries is a potential personal injury claim and/or property loss claim. A California car collision is often a life-changing event that causes trauma and losses in life, at work, and in your peace of mind. You need a California car collision lawyer to help you manage the process of making those claims to get the compensation you deserve.
Our award-winning collision lawyers have been representing California residents who have been injured in a car or by a car for over 30 years. We've recovered over $400 million in damages after California car accidents. Contact our personal injury team today at (888) 488-1391 for a free consultation on your case.
Our client was driving with his wife and son on a two-lane highway when a drunk driver crossed the double yellow lines, causing a head-on collision that claimed the life of a loving wife and mother.
– 
ARASH KHORSANDI
Personal Injury Compensation After Car Accidents
The state of California does not have a no-fault insurance system. Instead, if an accident is caused by another person, victims can recover compensation for their accident-related losses. In fact, under California's comparative negligence system, even people who were partially at fault may be able to recover compensation.
What this means is that when it comes time to determine settlements, a determination will be made on who is most at fault and by how much. That "how much" is determined by a percentage system. So, for example, if the other party in your case is found to be 95 percent negligent, and you are found to be 5 percent negligent, you will get 95 percent of the settlement or compensation. Or, the other party pays for 95 percent of the total cost of the accident.
That means that if a judge or jury or settlement offer arrives for $100,000, you will get $95,000.The other party will get $5,000 for their losses. Every party in a car accident will suffer losses, and every party is entitled to something to recover those losses. California's comparative negligence law ensures all parties are covered fairly and by who is at-fault in the accident.
Our team of personal injury experts understands how to win a case with comparative negligence law. We will aggressively pursue the compensation you deserve, regardless of what side of the accident you are on. Contact our Arash Law personal injury attorney headed by Arash Khorsandi for a free review of your case.
Head-on Collisions in California
Head-on collisions in California are among the most dangerous and expensive kinds of crashes. When two cars hit head-on, the losses and injuries are often greater than if they hit each other at the same speed but in a different direction or angle. The force of a head-on collision is the same at 40 mph as it is at 80 mph.
Life-changing injuries and losses happen during head-on collisions at almost any speed. When you need help recovering compensation after a head-on collision, book a free consultation with our personal injury team.

Emperatriz Ayala
My husband had an accident 2 years ago, a 85 years old man hit him, the Arash law group works very well on my husband case that took 9 month and he won the case and my husband was happy with the results. A year later I got into an accident as well and I'm still waiting in my case is almost resolving and it's 9 months already. This people knows the law and they do their job right to help you out in getting the most for you to fight on your behalf. I strongly recommend the Arash Law firm they do things right in a efficient and professional manner.

Chris Zavala
Had a great experience with all the people at Arash law. Long story short was in a bad car accident. It was overwhelming and the whole process was a lot, but they kept me in the loop. They answered all my questions and gave me great advice. Couldn't be any happier. Would definitely recommend anyone looking for a personal injury lawyer. They'll guide you through the whole process!

Jill Smith
Having Arash Law handle my auto accident was the best decision I could have made. Everyone I interacted with was kind, professional and detail oriented. I am extremely happy with the outcome and would recommend them highly.

Joseph R. Porter
From start to finish, Arash Law firm is there every step of the way with close, constant, personal contact and attention. I never knew a Law firm could actually care so much for me as a person and what I was personally going through as well as the settlement I was going to recieve once my case was finally completed. Thank you to everyone at Arash Law for your ongoing support and communication. You are the ONLY firm I will ever recommend to someone who is need of a great attorny.

Monica Parra
I had an excellent experience with Arash Law. I will definitely recommend to my family and friends. I interviewed a few firms before deciding to work with Arash Law. What made my experience excellent was (i.e. head attorney being accessible to talk to and he answered all my questions and concerns, sensitive and thorough personel who completed in home intake & follow up process, being connected immediately to quality Physicians who addressed my injuries and recovery process, clear contract-read throughly to ensure its something you can commit to). Being in a car accident is a traumatic experience and I had a sense of peace knowing Arash Firm was walking with me throughout the whole process. Thank you Arash Firm for all your hard work and help. I am so grateful and appreciative for you all! 🙏 With Gratitude, Monica Parra
Causes of California Motor Vehicle Crashes
The cause of your car accident in California is very important when it comes to determining who is at fault. That determination will then be the most critical factor in determining how much compensation you get for personal injury and/or property loss. Your car collision lawyer will understand the different causes of car accidents and how that relates to your claim.
These are the most common causes:
The following are the most common injuries sustained after a car accident in California:
Whiplash, head injury, back injury
Bone fracture
Paralysis
Burn injury
Brain and spinal cord injury
The other important thing to note is the most common kinds of car accidents in California. Those are:
The most important pieces of information about your car accident are the details about the causes of the accident (weather, DUI, etc.), the kind of accident it was (T-bone, head-on collision,) and the injuries sustained. All of these facts are very common to California car collision attorneys, who know you deserve compensation no matter how it happened.
A California car collision attorney will fight for you to get the compensation you deserve. We have managed every kind of car accident possible over the last 30 years. Contact our car accident lawyers at (888) 488-1391 and ask us to review your case for free.
Car Accident Do's and Don'ts From Collision Lawyers
The second you get involved in a car accident, your first instinct, if you are able, will be to start your claim. Don't do that. Not yet. Every car collision lawyer in the country will tell you to call them first, and not because they want the contingency fee.
They want your rights protected. Having representation early is the way to make sure you are protected and will get the compensation you deserve. Here are a few DO's and DON'Ts they will tell you. It's never too late to check them off the list.
DO check to make sure you and all of your passengers are okay.
DO call 911 to report the accident to the police or highway patrol, even if the accident seems small.
DO move your car to the side of the road to prevent further accidents.
DO document whatever you can and wherever you can.
DO get as many pictures of everything that you can; you never know what will be important in your case.
DO make notes on everything that you see and hear.
DO call a collision lawyer for the next steps. They will want you to call your insurance company, and you can tell your insurance then that you have already talked to a lawyer.
DON'T tell your insurance company (or anyone) you have a lawyer if you don't have one.
DON'T give a statement to anyone other than police or highway patrol.
DON'T take settlement offers at the scene of the accident.
DON'T sign anything unless the police or patrol asks you to.
DON'T discuss the accident with anybody until your attorney says it's okay. Witnesses may try to trip you up or trap you while the scene is fresh.
DON'T leave the scene of the accident without telling the police you are doing so, or unless it is upon their permission to leave.
DON'T leave until you have a lot of images and information from the other driver or drivers.
Compensation California Car Accident Lawyers Fight For
For every vehicle law, there is a formula of action that every collision lawyer knows well. You probably feel traumatized by your accident. You may even feel like this seems like something that's never happened to anyone before.
But it happens to a quarter of a million California residents every year. This means that when you put your claim in the hands of a California collision attorney, they know precisely how to use their experience and formulas to get you the compensation you deserve.
The kinds of claims in a California car accident are all very similar.
Medical costs: Past (before you talk to a lawyer), present, and future. This may also include physical therapy or rehab fees.
Property damage: This includes repair to the car, replacement of the car, and any property loss incurred by property inside the car.
Lost Wages: If you miss work, that has value and can be added to your claim. This includes future earnings as well.
Pain and suffering: This is a traumatizing experience. If you suffer as a result of the accident, this has value.
Loss of enjoyment of life: If your quality of life changes because of the accident, you could be compensated for that.
Punitive damages: These are damages that are "punishable" in nature. The other driver may be charged, but even in that event, the only remedy the law has for punishment is a civil compensation that has a dollar sign beside it.
For your accident, you may be entitled to some or all of these different kinds of compensation. An experienced California collision attorney would know. Contact Arash Law's experienced personal injury attorneys led by Arash Khorsandi, Esq. today to get the ball rolling on the compensation you deserve after a car accident.
File Early – A Little About Statute of Limitations
You can not wait until you are ready or have compiled ten year's worth of pain and suffering to file a claim for your car accident. There is a time cap on everything in the law. We call that the statute of limitations. California has a statute of limitations for everything related to car accidents.
These are the most common statutes of limitations you will have in a car accident claim:
To sum, you have up to two years after a car accident to file your claim. Many car accident claims are handled through a car insurance company. But many aren't. Get started on yours right away. This is the most critical reason you should call an attorney before you call your insurance company.
File Your Car Accident Claim with an Attorney Today
When you have been in a car accident, you feel emotional and overwhelmed. Everybody does. When you are in that state, it is very difficult to make reasonable decisions. There's nothing wrong with that. That's what collision lawyers are for.
You want to speak to a car accident attorney as early as you can in your case. That will get your claim process started and ensure you don't extend past the statute of limitations of two years when you are pursuing the compensation you deserve. It is not likely that your claim will take two years to process.
Your car insurance company wants this settled as quickly as you do. But some claims do take some time. Book a free consultation online or contact our experienced California collision team at (888) 488-1391 for a free review of your case. We'll let you know immediately what to expect.
Truck Accident Settlement
A top rated and large delivery truck company rear ended our client on the freeway. Our client was a middle aged woman who suffered neck and back injuries. The defense tried to blame it on her weight and pre-existing conditions. Eventually, we were able to resolve the matter at mediation, before going to trial.
Truck Accident Settlement
A top rated and large delivery truck company rear ended our client on the freeway. Our client was a middle aged woman who suffered neck and back injuries. The defense tried to blame it on her weight and pre-existing conditions. Eventually, we were able to resolve the matter at mediation, before going to trial.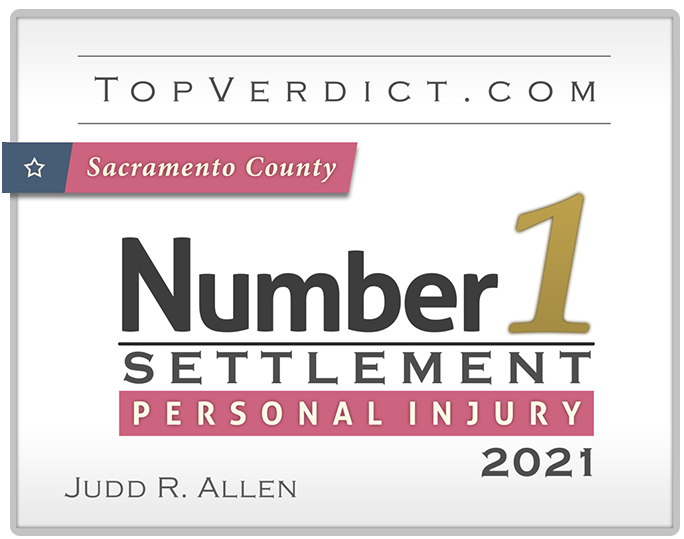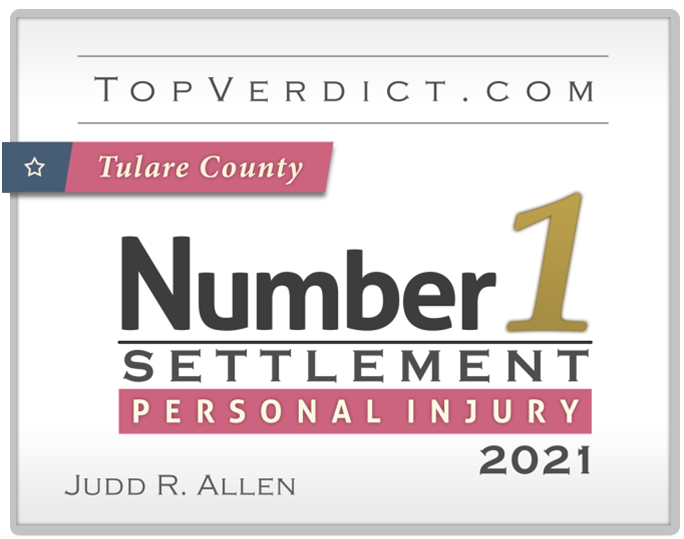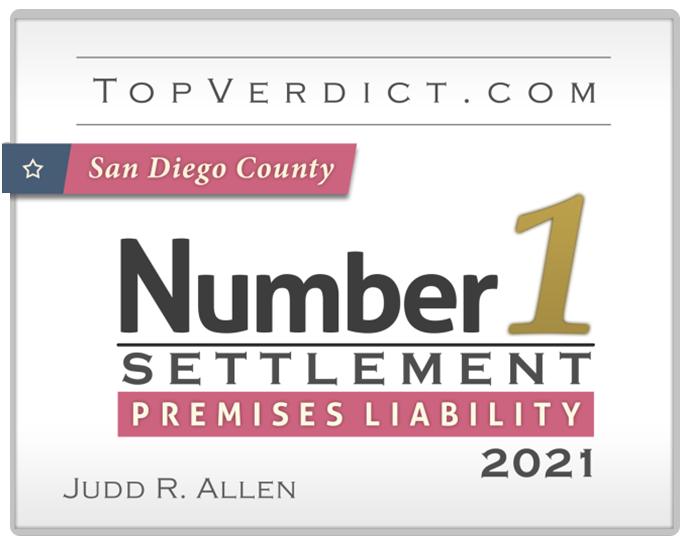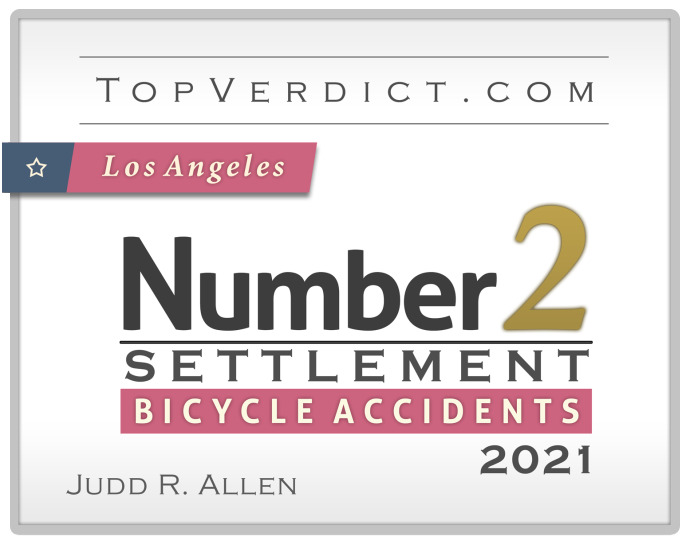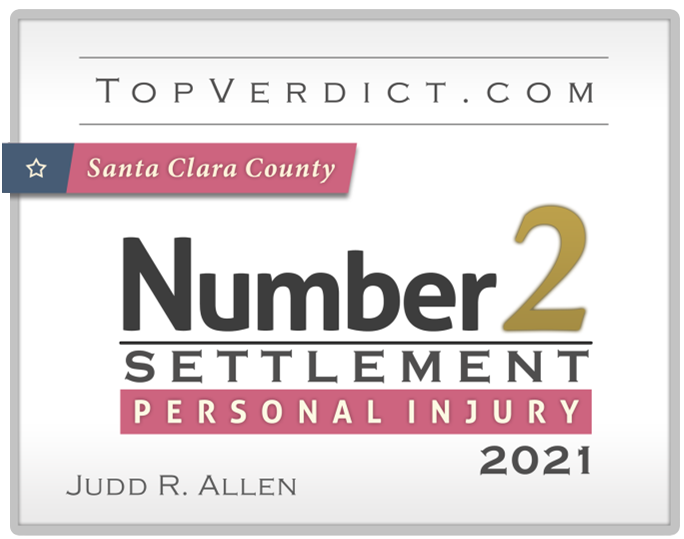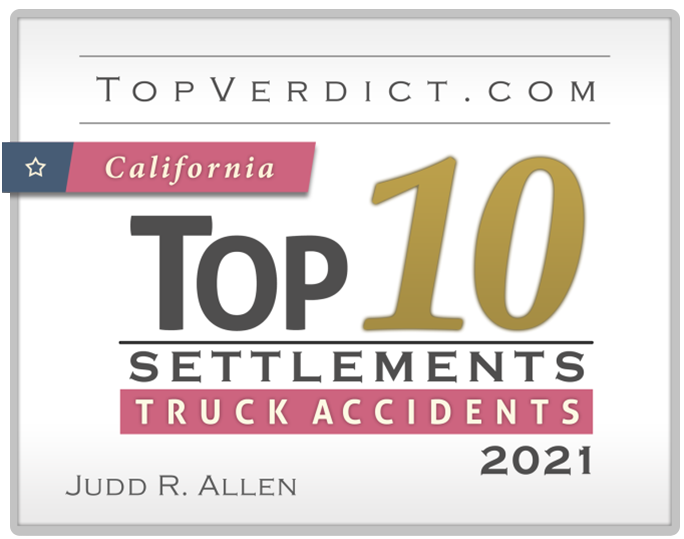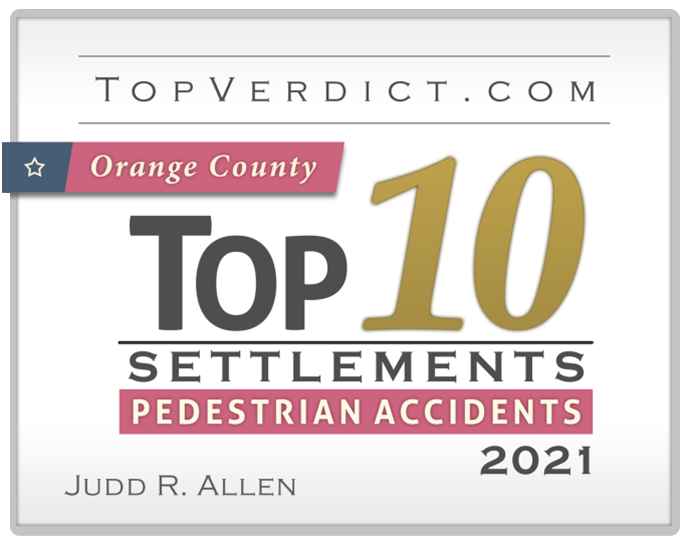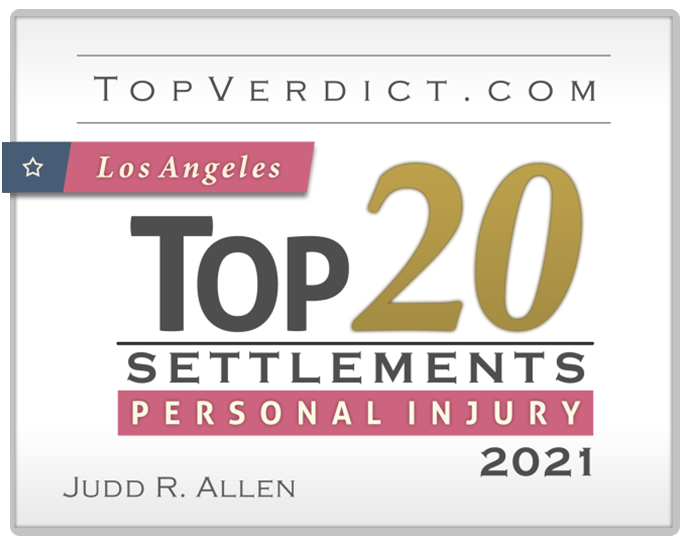 Our Skilled Collision Lawyers in California Are A+ Rated by the BBB
The best collision lawyers in California are right here. Call (888) 488-1391 today to schedule a free consultation with one of our collision lawyers in California. Our team at Arash Law managed by Arash Khorsandi has decades of experience throughout California and has collected over $400 million in settlements that our clients deserve.
Our legal team can investigate your crash, identify the potential defendant(s), and file your claim with the civil court system as quickly as possible. Don't delay – you're just a phone call away from learning your legal options.
"Great results, best attorney, fast & friendly, if I would go there again, no question about it, happy with my decision!"
– Abraham G. of , California