A 17-year-old boy was injured after a traffic crash involving an e-bike in San Marcos on Wednesday evening, December 15, 2021.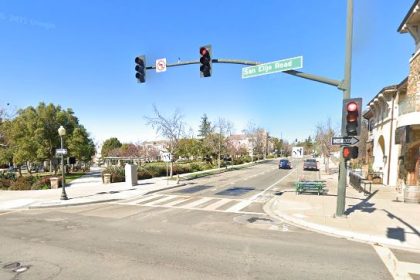 The accident transpired at approximately 5:15 p.m. at the intersection of San Elijo Road and Elfin Forest Road.
A 17-year-old boy was traveling southbound on San Elijo Road on his e-bike when a westbound Amazon delivery van suddenly struck him on Elfin Forest Road. Due to the severity of the impact, the boy was ejected from his bicycle.
The 17-year-old boy was seriously injured in the crash. He was rushed to Palomar Hospital and was listed in critical condition.
It's unclear whether intoxication played a role in the crash. The identities of the involved parties have not been disclosed.
An active investigation of the case is currently underway. Witnesses that can provide more information about the accident are urged to call the Sheriff's Department at (760) 510-5200.

Bicycle Accident Statistics
Bicyclists account for less than 1% of all trips made in the United States. However, bicycles continue to have a higher risk of injury and death than motor vehicle occupants in a collision.
In 2019, 843 bicyclists were killed in motor vehicle incidents. This represents a 3% decrease from the 868 biker fatalities in 2018. Although bike deaths have decreased by 16% since 1975, they have increased by 36% from their low point in 2010.
Whether you're an avid mountain cyclist, a road bike warrior, or a breezy beach cruiser, San Diego has many pathways, trails, and roads to explore on two wheels. Bicycles are used by many residents and visitors in San Diego to commute to and from work, run errands, ride along the Mission Bay Bike Path, and move around town.
Cycling is not only good exercise and beneficial for the environment, but it may also save time and frustration caused by congested and busy roads. However, as the number of bicycles on the road increases, so does the probability of an accident.
Every year, around five bicyclists and twenty pedestrians are killed in car accidents in San Diego. However, about 500 incidents between cars and bicycles occur in San Diego each year.
San Diego County Bicycle Accident Lawyers for Victims
Because bikes can move at high speeds and are often involved in collisions with other vehicles, the potential for a major accident is great. Because of this, you must have an experienced bicycle accident lawyer on your side if you need to make a claim or file a bicycle accident lawsuit.
To get some of your medical expenses reimbursed, you may contact a San Diego bike accident lawyer. On the other hand, you deserve more than just financial assistance with covering your medical bills. When the accident was caused by someone else, you shouldn't be responsible for any associated expenses.
You are entitled to full compensation for an accident you were not at fault for under California personal injury regulations. A bicycle accident attorney from San Diego can help you maximize the compensation you'll receive from your claim.
Arash Law, a leading San Diego County bicycle accident law firm, has represented injured riders and knows how to obtain reasonable compensation for their injuries. Having a bicycle accident lawyer manage all communication with insurance companies, and investigators are essential. Call us at (888) 488-1391 now to schedule a free consultation.