One unidentified person was killed following a deadly bicycle crash in Malibu on Tuesday afternoon, December 21, 2021.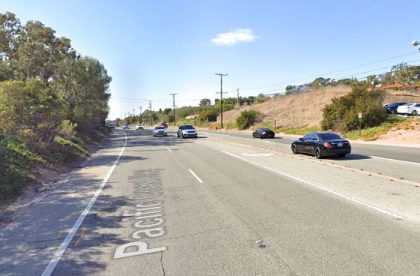 The fatal accident occurred at approximately 4:20 p.m. in the area of Pacific Coast Highway near Big Rock in Malibu.
A bicycle rider was struck by a passing vehicle on the highway for unclear circumstances. The circumstances leading up to the crash have not been established.
The bicycle rider was fatally injured in the crash. He, unfortunately, succumbed to his injuries and was pronounced dead.
Information about the crash is limited at the moment. The identities of the involved parties have not been disclosed. An active investigation of the crash is currently underway.

Bicycle Accident Statistics
Various rules protect bicyclists in the United States, but accidents still happen. About 800 bikers died in US accidents last year, with California having the highest fatalities per capita.
Bicycle deaths in California are the highest in the country. According to the National Highway Traffic Safety Administration, between 2016 and 2018, 455 cyclists were killed in California.
Urban areas where the most collisions occur between cars and bicycles. Bicyclists are frequently injured and killed by vehicles that collide with them.
Drivers who fail to give the right of way, run a red light, don't pay attention to the road adequately, text while driving, or are intoxicated can cause a fatal bicycle crash.
Bicyclists are more likely to be seriously injured or even killed in these types of incidents, even though drivers are more likely to go away unscathed.
Los Angeles Bike Accident Lawyers for Victims
Bicycling might be an excellent option for short-distance transport. Even yet, there are several dangers to be aware of when riding a bike. When bicyclists ride on the street, their own lives are also put at risk.
To begin with, grieving for a loved one who died in a deadly bicycle accident can be a difficult and discouraging experience. However, you should be aware that you have the legal right to seek restitution for losing a loved one by filing a wrongful death lawsuit.
Family members can seek compensation for both financial and non-financial losses they've suffered due to the accident. A skilled attorney can help you file a wrongful death lawsuit.
If you or a loved one has been injured in a bicycle accident in Los Angeles, you deserve to be compensated for your damages. You don't need to have insurance on your bicycle to earn compensation after a bike accident. Call the Los Angeles bike accident lawyer team at Arash Law at (888) 488-1391, and we'll give you a free case review on your accident.