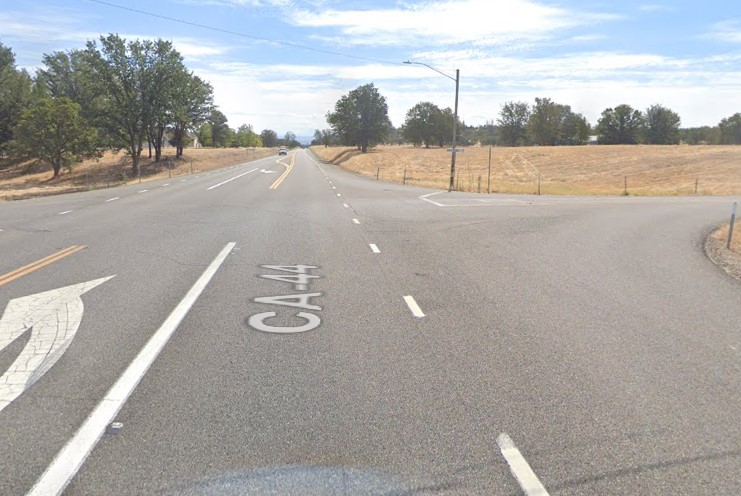 A two-vehicle collision killed one person and injured two more in Shasta County on Wednesday afternoon, December 28, 2022.
The deadly crash reportedly transpired around 2:10 p.m. on Highway 44 near Silver Bridge Road in the Millville region.
According to reports, an unidentified man driving a 2000 Toyota Solara reached the intersection on Highway 44 and abruptly stopped.
At the same time, 71-year-old Arthur H., of Shingletown, California, was traveling east in a 2011 Jeep Cherokee.
According to the authorities, the vehicles collided as the Toyota driver made a sharp turn into the intersection.
Due to the impact, the Toyota driver succumbed to his injuries.
Meanwhile, the Jeep driver and his passenger, 66-year-old Lori H., both suffered moderate injuries and were transported to the Mercy Medical Center in Redding, California.
Anyone with additional details about this collision is urged to call the CHP at (530) 225-0500.

Fatal Two-Vehicle Collision Statistics
In recent years, the number of traffic fatalities in the US has significantly climbed. Auto accidents kill more than a million people annually, according to estimates. Every day, 3,287 people die in these collisions.
Between 20 and 50 million non-fatal injuries are caused by auto accidents, and many victims suffer from lasting disabilities. It has been responsible for 8% of the fatal accidents in the state over the last ten years.
According to the NHTSA's Fatality and Injury Reporting System Tool, 3,322 Californians perish in car accidents each year, which has climbed by 33% since 2010.
Traffic accidents result in substantial financial damages for individuals, their families, and entire countries. These expenses are brought on by decreased production, medical costs, and time lost at work or school due to accidents.
Maintain a reasonable space between the automobiles in front of and behind you, pay attention to potential hazards, and obey traffic laws to keep yourself safe on the road. Even with these safety measures, there are still many fatalities in traffic accidents.
Car Accident Lawyers in Shasta County
Vehicle accident victims frequently die or endure severe injuries for several years. Lacerations, shattered bones, lacerations, brain injuries, spinal injuries, and head injuries can all be inflicted by the severity of the impact.
You might wonder how much your claim is worth after a car accident. This is particularly true when there are high medical expenses and lost earnings.
These collisions have intricate circumstances involving personal injuries. Finding the causes of an accident could require days or even months. The investigating team needs to pay close attention to and determine each of the various factors of the accident.
Our car accident attorneys in Shasta County have secured $400,000,000 for clients harmed in these accidents. Regardless of the accident's causes, responsible parties, necessary legal requirements, or injuries, we have the expertise and experience to succeed in your case.
You can trust us to assist you in defending your legal rights. Call (888) 488-1391 for assistance recovering significant financial benefits, or fill out our "Do I Have A Case?" form.