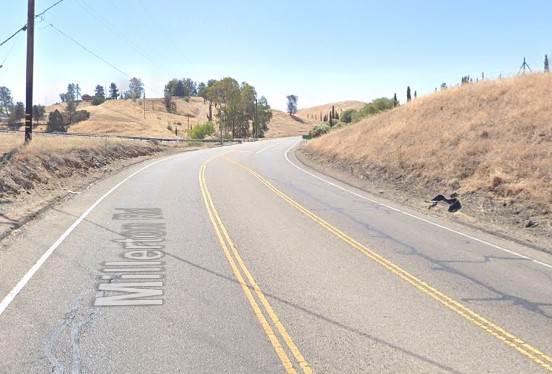 A two-vehicle collision injured three people in Fresno County on Thursday morning, December 29, 2022.
According to reports, the crash occurred in the morning near Millerton Lake.
Authorities state that a Ford Expedition reportedly spun out owing to the speed and the wet road and invaded the opposite lane.
As a result, the whirling car hit an approaching Chevy truck and slammed into each other.
The Ford passenger sustained severe injuries after being pinned within the vehicle. She was transported to the Community Regional Medical Center.
Meanwhile, both drivers were treated after sustaining minor injuries.
Investigations on the cause of the collision are underway.

Two-Vehicle Collision Statistics
According to the Fatality Analysis Reporting System, there were 38,824 fatal car accidents in the US in 2020, which resulted in 35,766 fatalities. 1.34 fatalities per 100,000 kilometers, or 11.7 per 100,000 people, were reported.
Car accidents account for about half of California's yearly 10,000 unintentional traffic fatalities. This figure illustrates the severity of the problem.
Since 2013, fatal car accidents have climbed statewide by 23.5%. Three thousand eight hundred ninety-eight people lost their lives, and 276,823 were injured in 4,857,866 car-related events in 2017.
You must observe traffic regulations, maintain a safe following and leading distance while driving, and take safety measures to safeguard yourself and other road users. Despite these safety measures, fatal car accidents continue to occur frequently.
Car Accident Lawyers in Fresno County
Serious injury victims in car accidents are more likely to accrue medical debt and miss several years of work due to their wounds. The sufferer could also experience emotional distress, psychological suffering, and physical pain.
As compensation requires effort from both sides, you should seek legal assistance if an insurance company puts pressure on you. Recorded testimony could be used against you to prevent the responsible party from being held accountable.
Our Fresno County car accident lawyers will investigate the collision right away. To ensure adequate compensation is administered throughout the settlement, we negotiate with insurance companies using tried-and-true strategies.
Over $400 million has been recovered for our clients as a result of our efforts. Our law firm has established a reputation for providing exceptional legal services in California.
For a free case review, contact (888) 488-1391 or fill out the "Do I Have A Case?" form on our website.