Accident happened at about 8:15 p.m. on Pioneertown Road, south of Chateau Road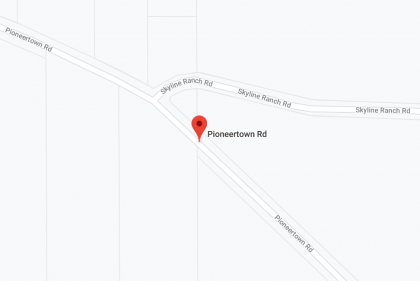 A 26-year-old man identified as Christopher Hager attained major injuries after the car he was riding collided head-on with a drunk driver last February 28 in Pioneertown. 
According to the initial reports, the suspect who was identified as Stanley White was driving a Ram 2500 around 8 p.m. The suspect was driving in the wrong direction which inevitably resulted in him crashing into several vehicles. The Ram first crashed into a Hyundai Accent that was driven by a 26-year-old woman named Fan He. 
After that, the suspect was still driving in the wrong direction and crashed head-on with a Honda Odyssey that was driven by a 25-year-old woman identified as Eileen McNulty. Christopher was Eileen's passenger. 
Eileen, Christopher, and White all attained serious injuries from the crash. They were all brought to the Desert Hospital in Palm Springs. 
White was later apprehended. He was arrested for driving under the influence. 
Accident Investigation Needed
It's clear that the liability, in this case, falls on the suspect, Mr. White as he was proven to be driving while under the influence. During the investigation, authorities will try to determine the series of events that happened that led to the incident. The investigators will also confirm the test results of the blood-alcohol content of the suspect. 
Although head-on collision only represents 2 percent of all total accidents, it's undeniable that they can have devastating results as they account for 10 percent of fatalities on U.S. roadways. 
When investigating cases like this, it's vital to have a seasoned San Bernardino County personal injury attorney to conduct a private investigation on behalf of the victim. The personal injury attorney will consider all the possible factors in the crash. 
Drunk drivers are apprehended by the law after an accident or collision once it's proven that they've injured another passenger, motorist, or pedestrian. Aside from a criminal lawsuit, injured victims may also file a civil lawsuit against the drunk driver. 
It's important to have the DUI driver to be held accountable both criminally and financially for his crimes. 
San Bernardino County Personal Injury Attorney
While the investigation is on-going, the victim is entitled to pursue a personal injury lawsuit. The stress and anxiety after a serious injury due to an accident can be overwhelming and have the potential to disrupt all aspects of life such as family, work, and finances. 
When filing a personal injury claim, it's important for the victims to have an experienced San Bernandino County personal attorney by their side in order to help them go through the legal process easier. Attorneys can also protect the victims from insurance companies that try to pressure vulnerable victims into settling for a quick payout. 
With the help of a personal injury attorney, victims can be assured that their legal rights will be protected and that they will be fairly compensated after the tedious legal process.