An unidentified male pedestrian was hurt after getting struck by a hit-and-run driver in Fremont on Wednesday night, June 30.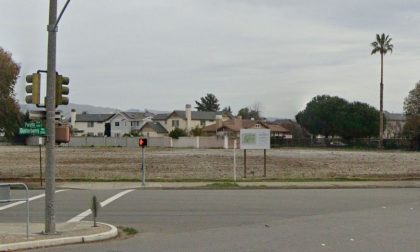 The accident transpired at approximately 10:30 p.m. near the intersection of Peralta Boulevard and Dusteberry Way in Fremont. The victim reportedly pushed a cart filled with recyclables and personal items when a passing vehicle suddenly struck him.
The driver did not stop to help the victim and drove away from the scene. No description of the vehicle is available at the moment. The victim sustained serious injuries from the accident. Local authorities are actively pursuing the hit-and-run driver.
Witnesses that can give information about the suspect's identity and whereabouts are urged to contact Traffic Officer Montojo at (510) 790-6774 or Traffic Officer Shannon at (510) 790-6765.

Pedestrian Hit-and-Run Statistics
Leaving the scene after an accident is a crime in itself. Unfortunately, hit-and-run accidents still occur on U.S roadways every day. Unfortunately, hit-and-run accidents occur every minute in the U.S. In 2016, approximately 2,049 hit-and-run fatalities were reported in the U.S. Annually, around 682,000 hit-and-run accidents occurred in the country. Pedestrians are common victims of hit-and-run accidents.
The pedestrian fatality rate in California is 25% higher than the national average. In 2018 alone, around 893 pedestrians were killed while 14,000 were injured on California roadways. Common reasons why hit-and-run drivers flee the scene are intoxication, driving without a license, and fear of getting arrested if they remain.
Alameda County Personal Injury Attorney for Victims of Hit-and-Run Pedestrian Accidents
The unexpected death of a loved one can be devastating to the victim's family. It may them vulnerable to manipulation by insurance companies and other parties. To avoid this, you must have an attorney on your side fighting for your rights.
Allow your hit-and-run accident lawyer to assist you in guiding your claim toward the best possible resolution. At the same time, you focus on the critical task of moving forward toward a full physical and emotional recovery. You may be concerned about the costs of a hit-and-run lawyer, but don't let this deter you from seeking legal counsel.
Arash Law attorneys will vigorously defend their clients' rights and best interests while ensuring that the liable party is held accountable for their negligence. Our experienced legal team has spent decades fighting for the rights of accident victims just like you. We're here to help 24 hours a day, seven days a week, so please don't hesitate to call our office at (888) 488-1391 today to speak with a hit-and-run lawyer about your accident.