Some Injury Attorneys Might Dislike Emailing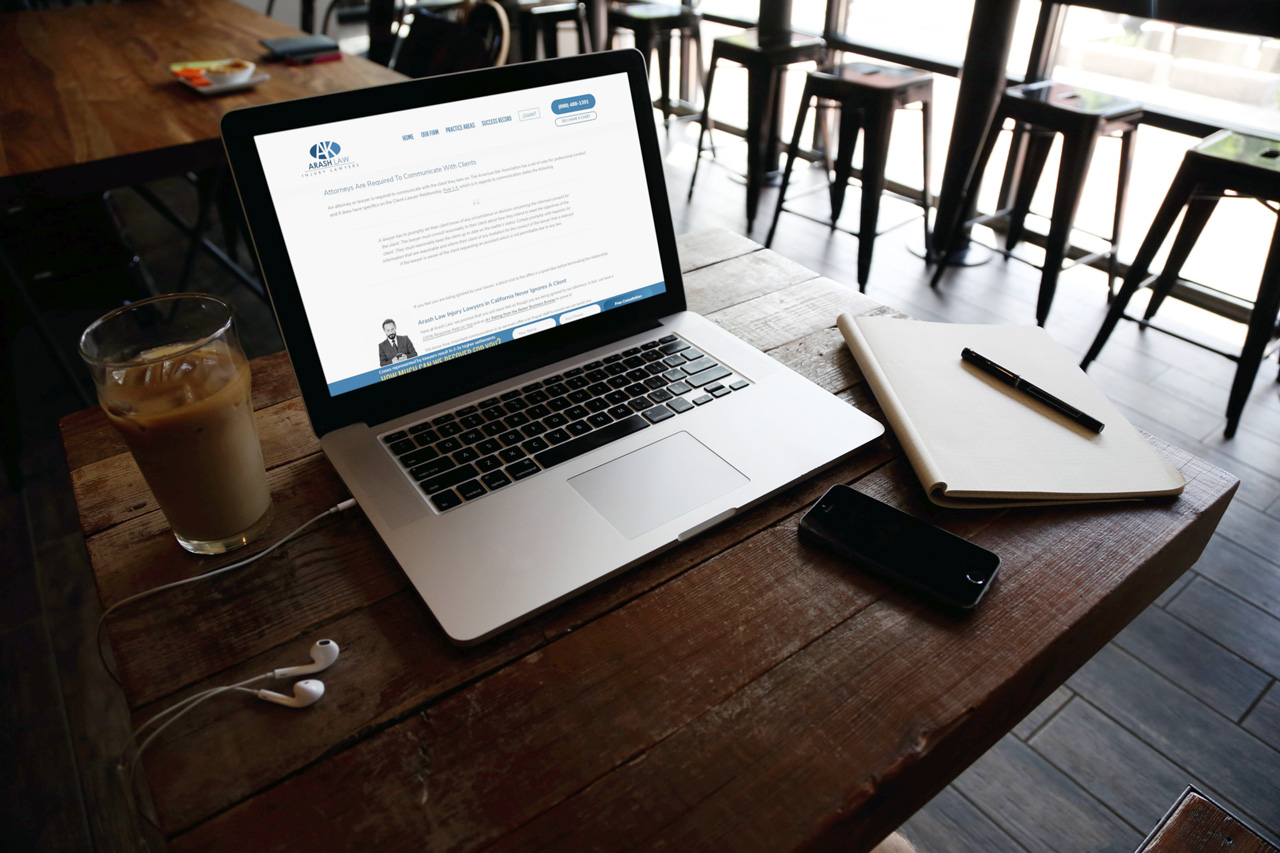 As a client, you are probably wondering whether or not an accident attorney has to respond to your emails. You may send several emails over a period of time wanting to know updates on the case they are working on for you. Or maybe you are wondering what the proper etiquette is for communicating with your personal injury lawyer. Below we will help you better understand this process.
Some attorneys do not like to email clients. Although it is unacceptable for a lawyer to not respond in some way to a client. This is because a state bar complaint can be filed online if you do not receive a timely response from your lawyer. A state bar complaint has to be written but preferably advise your lawyer that you will do so if you are not getting any response from them. This does not mean you should do this if they are talking with you in some manner, but not communicating by email.
Why, When and How Should I File a Complaint Against an Attorney?
Attorneys who practice law in California must adhere to ethical standards. Consumers should expect their attorneys to be both professional and ethical when handling their legal issues. Three (3) Common Reasons Clients File Complaints Against Their Injury Lawyers:
Your lawyer does not respond to your attempts at contact and refuses to return phone calls and emails.
You are advised a settlement check was delivered to your attorney, but your lawyer never informs you of it.
Your lawyer settles your case without your consent and never informs you.
? I'm Not Happy With My Lawyer
You can also mail letters to your California car accident lawyer, or wherever they may be.
There are multiple methods for tracking the mail that you send to ensure it arrives. It is a good idea to request that you have a face to face meeting with your lawyer at the earliest possible convenience. With the complex modern world that we live in, emails, texts, calls, and even voicemails are able to be overlooked or possibly ignored due to the busy lifestyle a lawyer has, but typically this is unintentional on the lawyer's part.
However, if a lawyer does not respond to you promptly, this is not in conformance with contractual or professional obligations that they have and is not ethical. Due to the rarity of written letters in this day and age, letters that are written have a tendency to be better noticed.
For the dedicated attorneys at Arash Law,  the clients come first. Delegating to paralegals or associates is not our style. We provide personal, professional assistance. We're responsive as well as accessible to all of our clients. We pledge to always return emails or calls to clients within a business day when regarding the status of their cases. Don't put up with a subpar law firm, contact us for a second look at your case.
Attorneys Are Required To Communicate With Clients
An attorney or lawyer is required to communicate with the client they take on. The American Bar Association has a set of rules for professional conduct, and it does have specifics on the Client-Lawyer Relationship. Rule 1.4, which is in regards to communication states the following.
A lawyer has to promptly let their client know of any circumstance or decision concerning the informed consent for the client. The lawyer must consult reasonably to their client about how they intend to meet the objectives of the client. They must reasonably keep the client up to date on the matter's status. Comply promptly with requests for information that are reasonable and inform their client of any limitation for the conduct of the lawyer that is relevant if the lawyer is aware of the client requesting an assistant which is not permittable due to any law.
If you feel you are being ignored by your lawyer, a direct visit to the office is a good idea before terminating the relationship.
Arash Law Injury Lawyers in California Never Ignores A Client
Here at Arash Law, we promise that you will never feel as though you are being ignored by our attorneys. In fact, we have a 100% Response Rate on Yelp and an A+ Rating from the Better Business Bureau to prove it!
We know how important communication is so we even offer a bi-lingual staff to ensure we can assist you. As California car accident lawyers that care, we are always available. Count on us to be there, in-person, via e-mail, through text messages, live chat on our website or by phone any time of the day, 365 days a year!