Halloween is a fun time for the whole family!  With costume contests, parades, haunted houses, pumpkin carving, and trick-or-treating, there's something for everyone to like. Unfortunately, Halloween can also be dangerous for everyone on the road.
Safe Kids Worldwide reports that children are more than twice as likely to be hit by a car and killed on October 31st than on any other night of the year. This tragic statistic does not have to hold true this year. If parents, children, and drivers all work together and follow the steps in this comprehensive safety guide, we can make the streets of Los Angeles and the entire state of California safe for everyone on Halloween night.
"Kids are excited about wearing costumes and trick-or-treating but, it's up to parents to make sure they do it safely," – says Arash Khorsandi at Arash Law. "Using common sense and going along with your kids is the best way to avoid an unfortunate Halloween event."
In the unfortunate incident that you or your child are injured in an accident, it is important to consult with a California car accident lawyer as soon as possible. You have important legal rights that must be protected. An experienced personal injury attorney will help protect your right to be compensated for your injuries and knows what to say and do in order to protect your personal injury claim.
Call Arash Law at (888) 488-1391 to schedule your free consultation with an experienced California personal injury lawyer. Our 30+ years of unrivaled experience in negotiating for clients means we know what to do and what not to do to ensure you receive maximum financial compensation.
 What Drivers Can Do to Stay Alert on Halloween – Tips for Driving Safely
All drivers have a duty to drive safely. This means that they must use reasonable care when driving, and react appropriately to hazards in the roadway. On a dangerous night like Halloween, drivers must use extra caution to avoid hitting children in the roadway.
Drivers who fail to do so can be found at fault for causing an accident. This makes them legally obligated to compensate the victim for all of the losses he or she suffers as a result of the accident.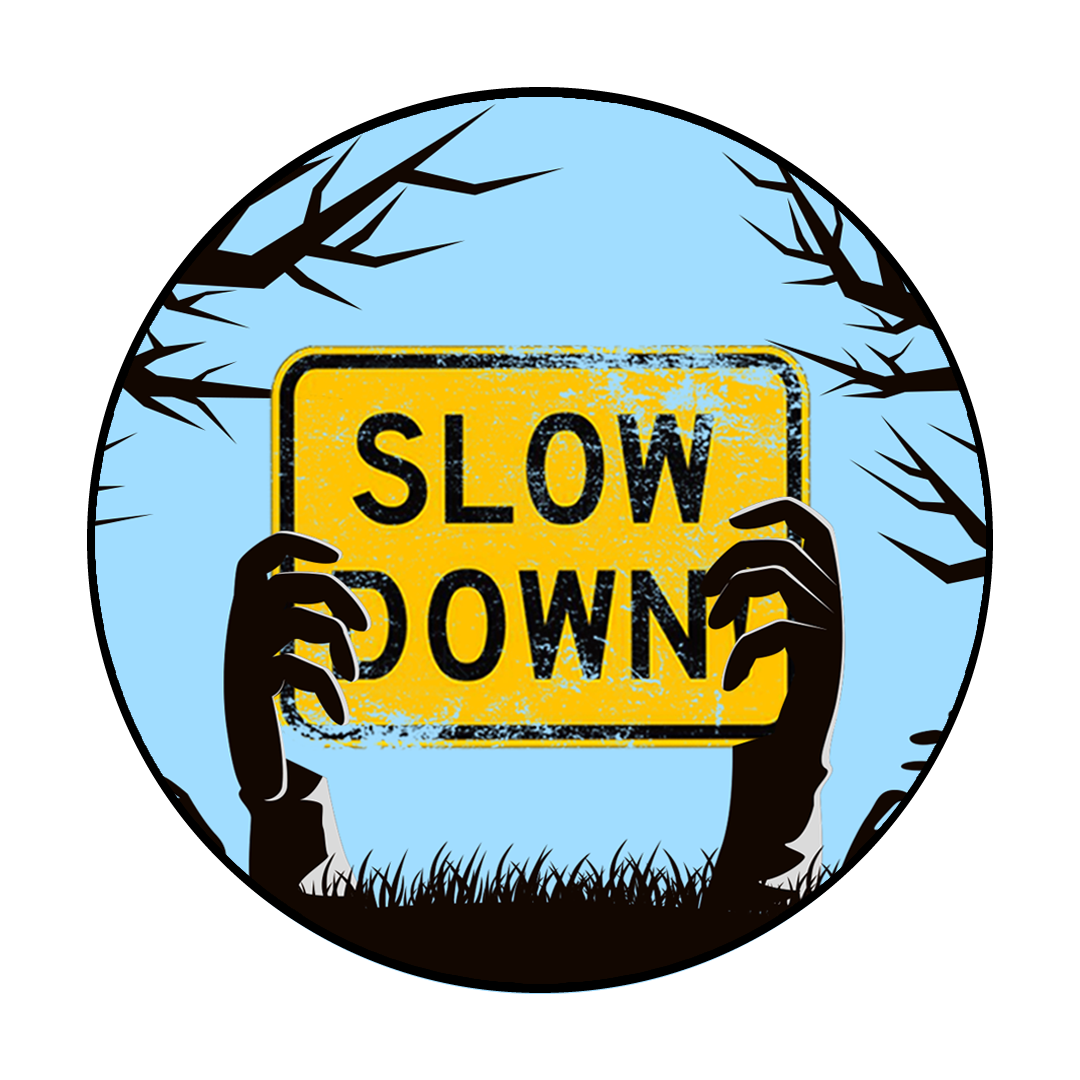 Slow down!
As a driver, the single most effective thing you can do to reduce your risk of causing an accident is slowing down. This gives you more time to react to hazards and obstructions in the roadway. (It also reduces the severity of injuries that are sustained in an accident, and this can make the difference between life and death.)
On Halloween night, there are many children in the roadway. They do not understand the rules of the road. They are impulsive and excited, which can make them more likely to dart into the roadway unexpectedly. Slow down and be prepared to react quickly.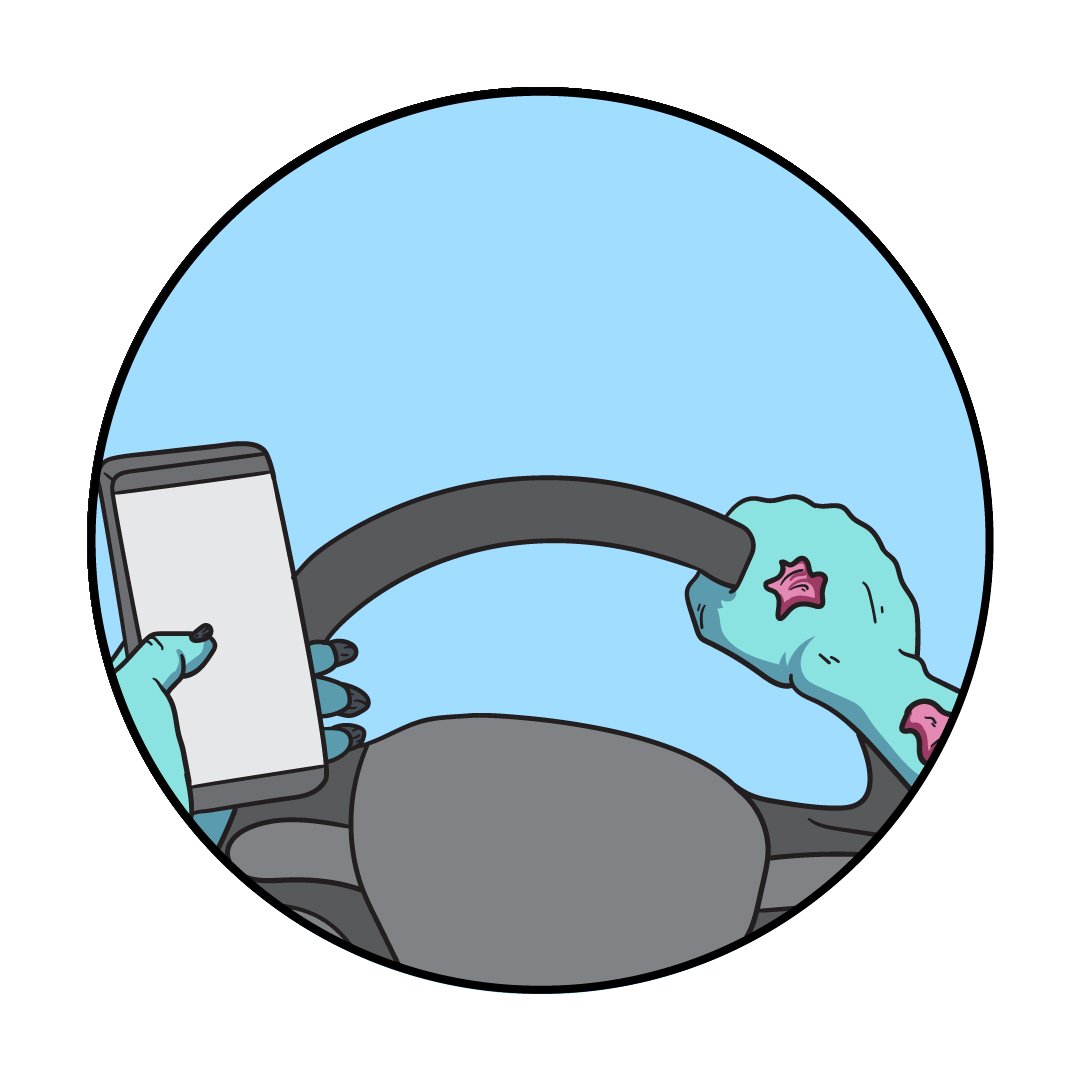 Don't text and drive.
Using a mobile device while driving can be deadly. Some drivers feel that they are experienced enough that they know how to safely text and drive. This is simply not true. Research has repeatedly found that distracted drivers have delayed response times, and are more likely to cause traffic accidents. Texting and driving is especially dangerous on Halloween. There are more pedestrians on the road, and children are more likely to act unpredictably. Drivers need to be more focused than ever when driving in these conditions. The California Vehicle Code prohibits drivers from texting while driving. Drivers should always follow this law, but it is especially important on Halloween.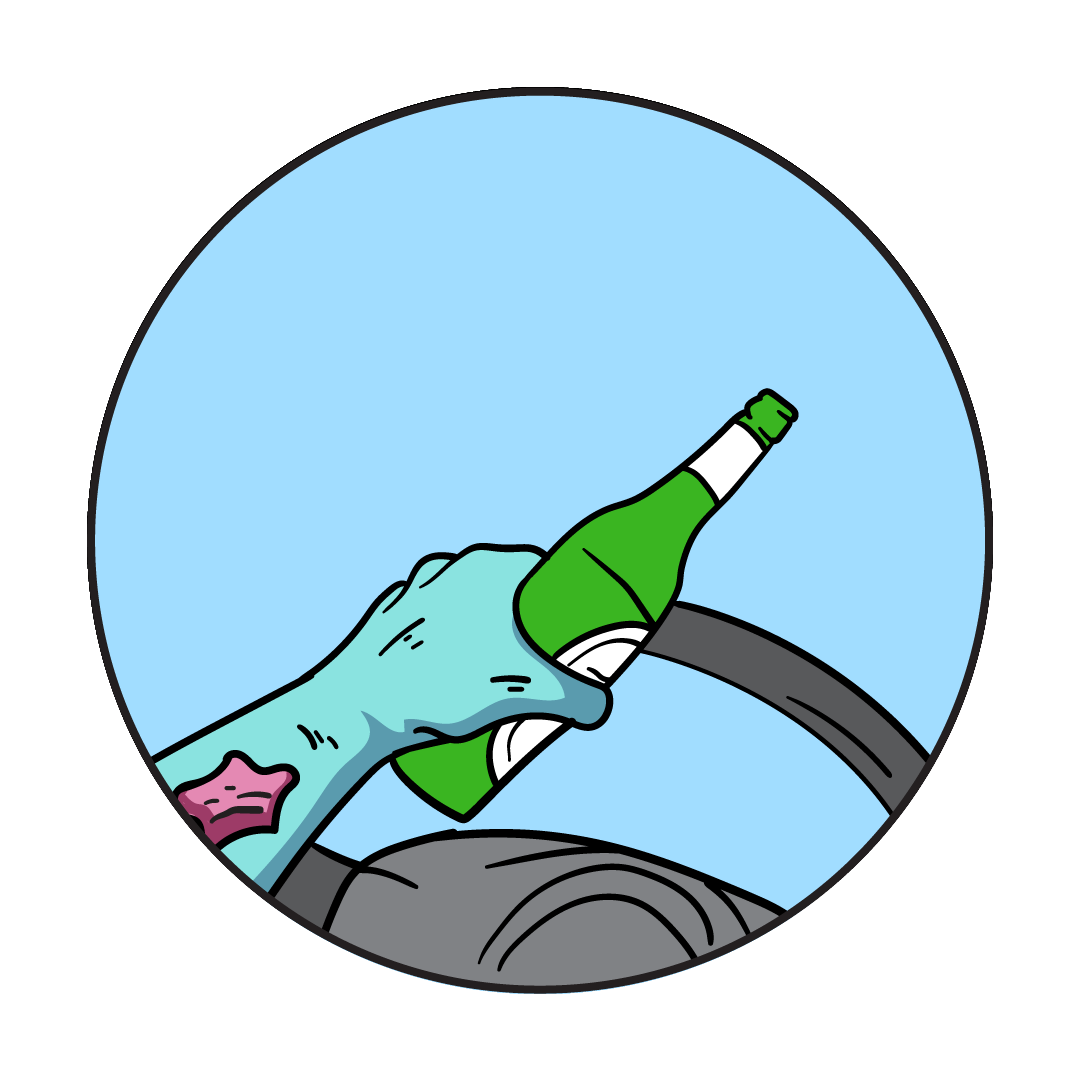 Don't drink and drive.
Like texting, it is always illegal to drive while intoxicated, and it is especially important for drivers to follow this law on Halloween. Many adults host Halloween parties or go out to bars to celebrate. The temptation to drive after drinking can be strong.
But with so many children in the roadway, drunk driving can be more deadly than usual on Halloween. With the wide availability of rideshare services like Uber and Lyft in the Los Angeles area, there is simply no excuse to drink and drive. Get an affordable ride on-demand from your smartphone. It could save a life.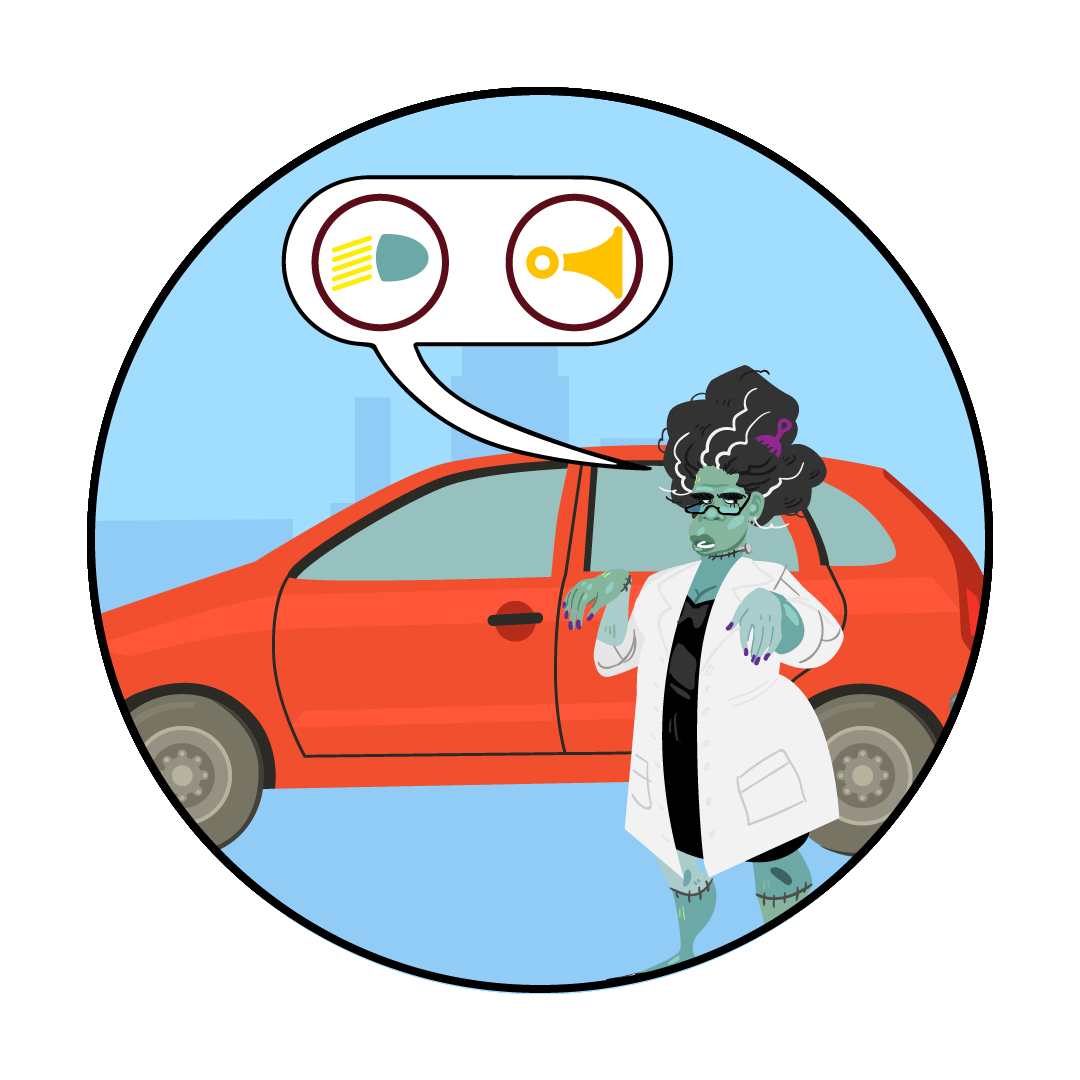 See and be seen.
It is important to be sure that your vehicle is visible to other road users. Use your headlights – even if it is not yet dark. Use your horn as necessary to get the attention of other drivers, bicyclists, or pedestrians who do not see your vehicle. Look carefully in all directions before proceeding through an intersection.
Dark costumes and masks can make it even more difficult to see pedestrians in the roadway. Use your turn signals and hazard lights to alert other drivers to your movements.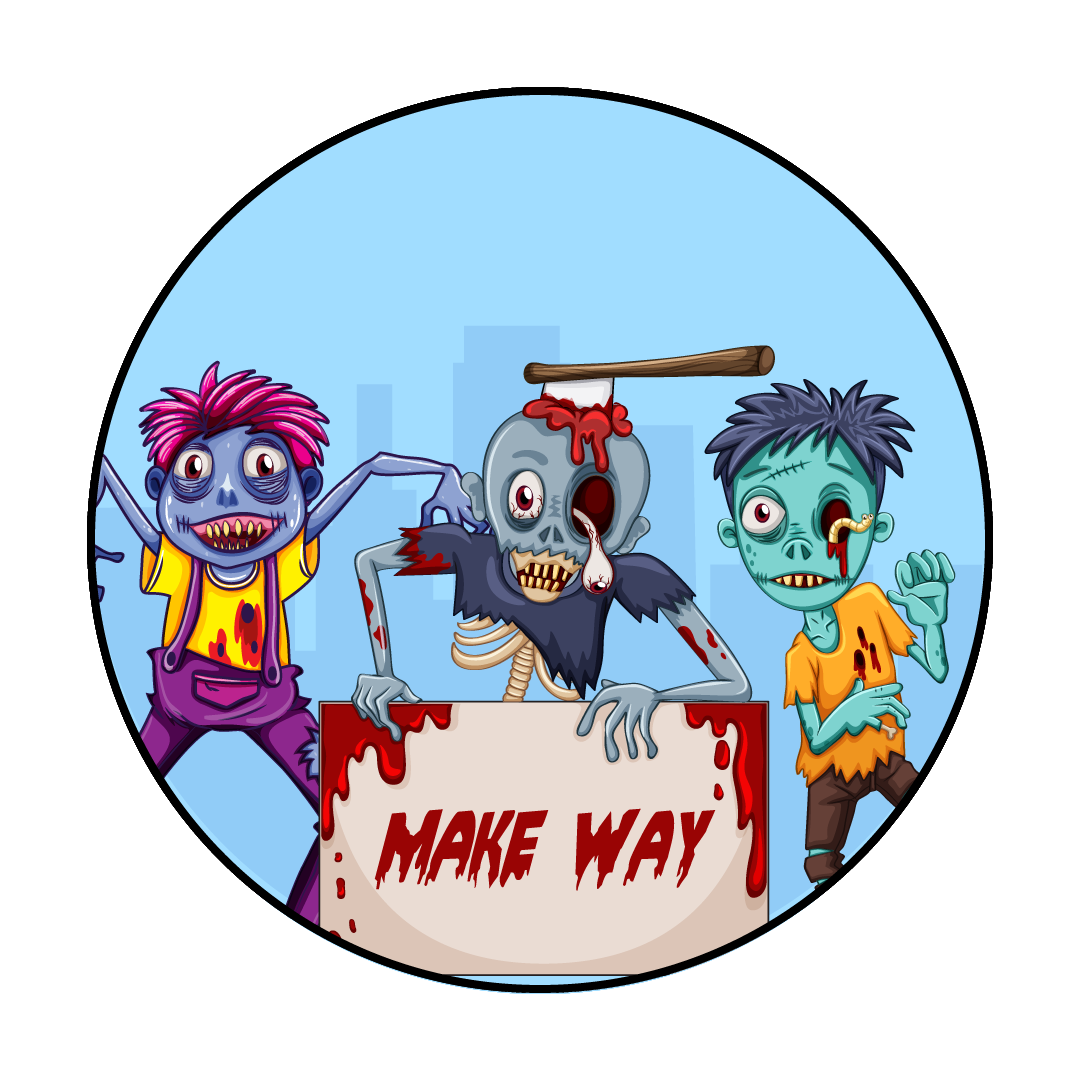 Yield to young pedestrians.
Even if you technically have the right-of-way, be prepared to give it up. It is better to wait a few extra seconds than to cause a devastating accident. Remember, children do not understand the rules of the road. They do not have an adult's experience with yielding to other road users. On Halloween, they are also excited, and will often run in and out of the road in their eagerness to get candy. When a vehicle stops to let kids out, they will often run out of the car without checking the road around them. Drivers must be prepared to react to these conditions. Allow extra time and space for stopping on Halloween.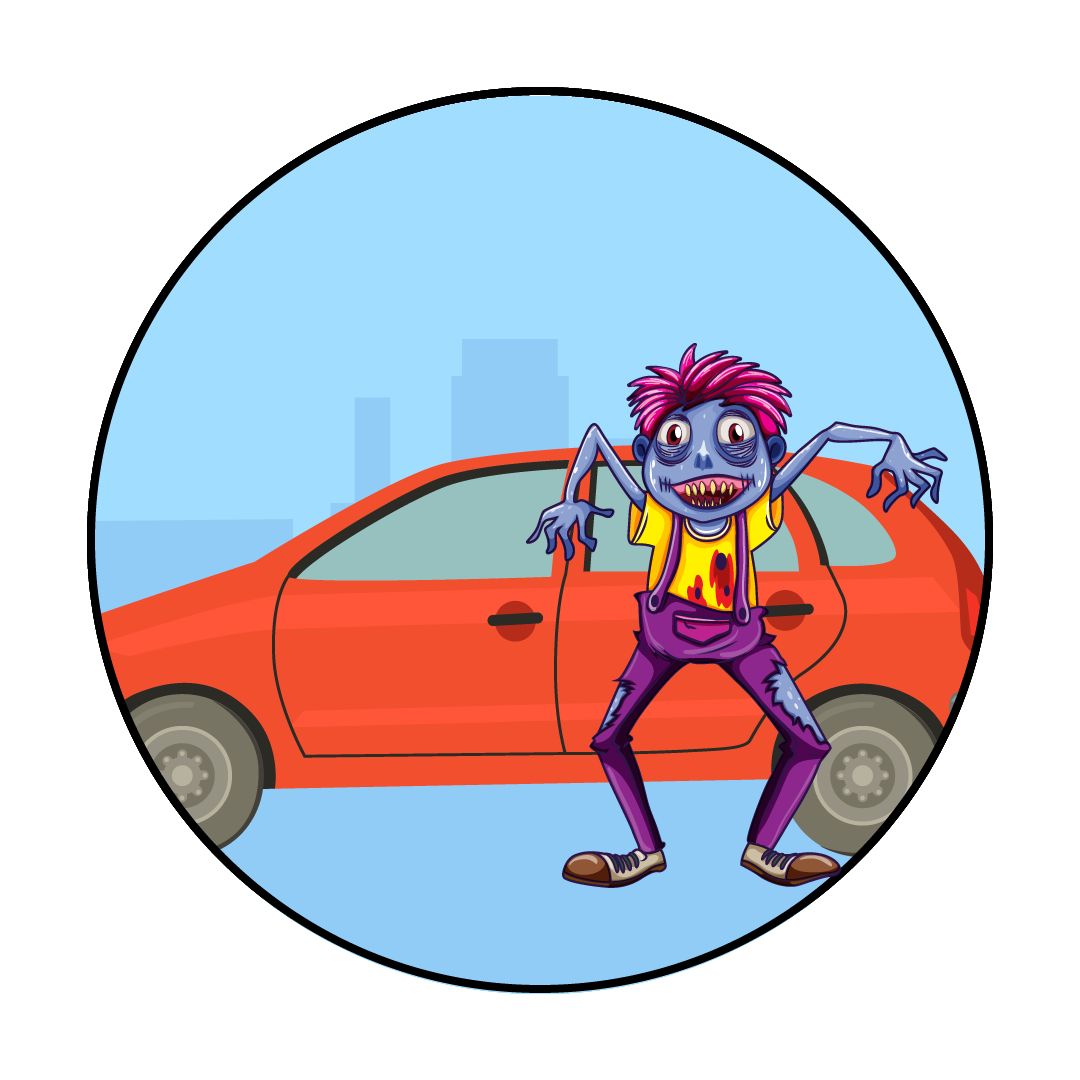 Don't pass stopped vehicles.
On Halloween, stopped vehicles are often dropping off trick-or-treaters. These are children who do not understand the rules of the road and are excited to get out of the vehicle and start getting candy. Children can run out of vehicles as soon as they stop. They might run into the road or make other unexpected movements. Allow stopped vehicles plenty of space in the roadway. Rather than speeding around a stopping vehicle, stop and give the driver plenty of time. Look carefully in all directions around the vehicle for children. Only pass the vehicle once you have fully stopped and checked for pedestrians in all directions.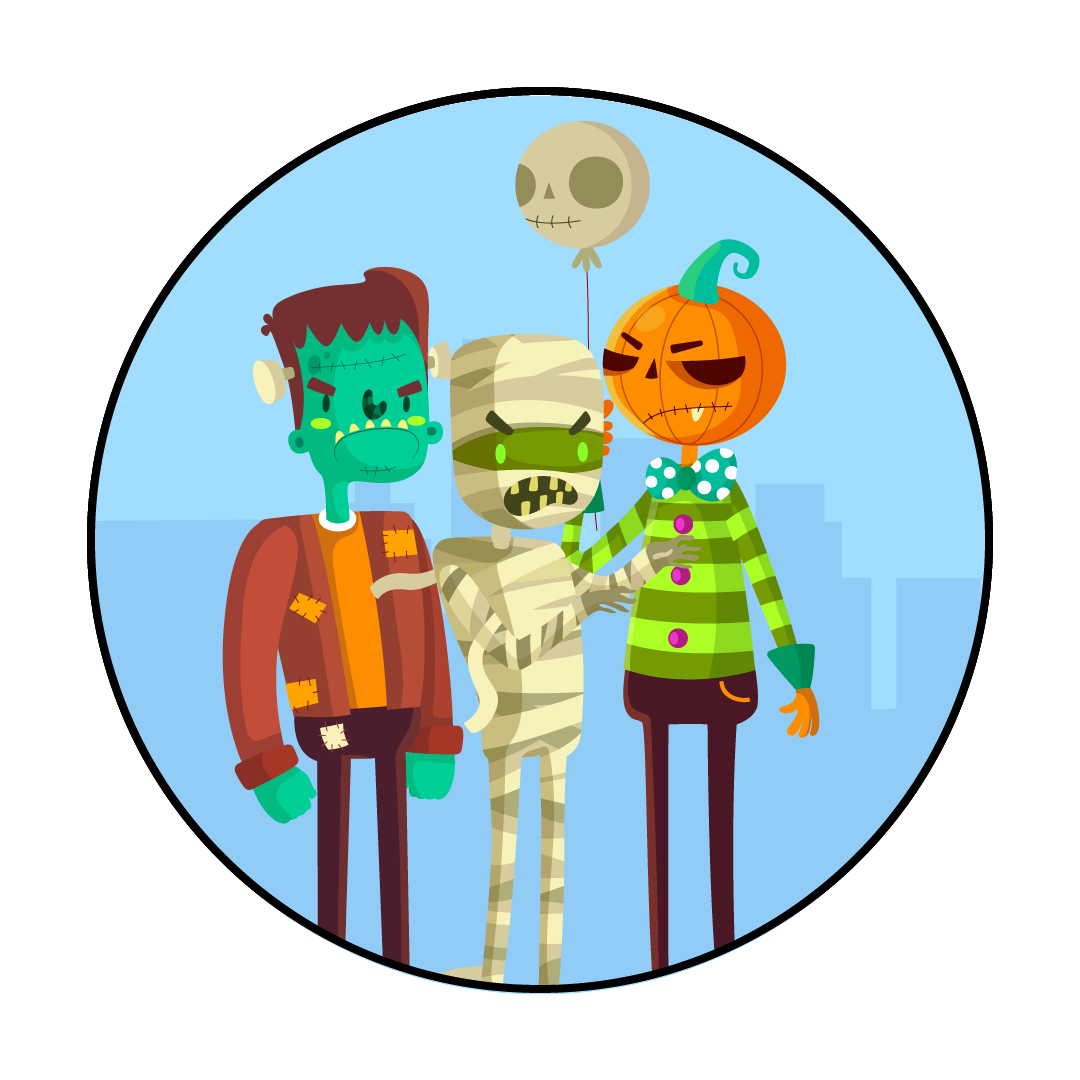 Be careful of your own costume.
A costume can get in a driver's way and interfere with the safe operation of your vehicle. If your costume involves loose parts or footwear that may slip from pedals, wait until you get to the party to put it on.
This is especially important if your costume involves a mask. Restricted visibility is even more dangerous on Halloween, and there is no reason to wear a mask while driving.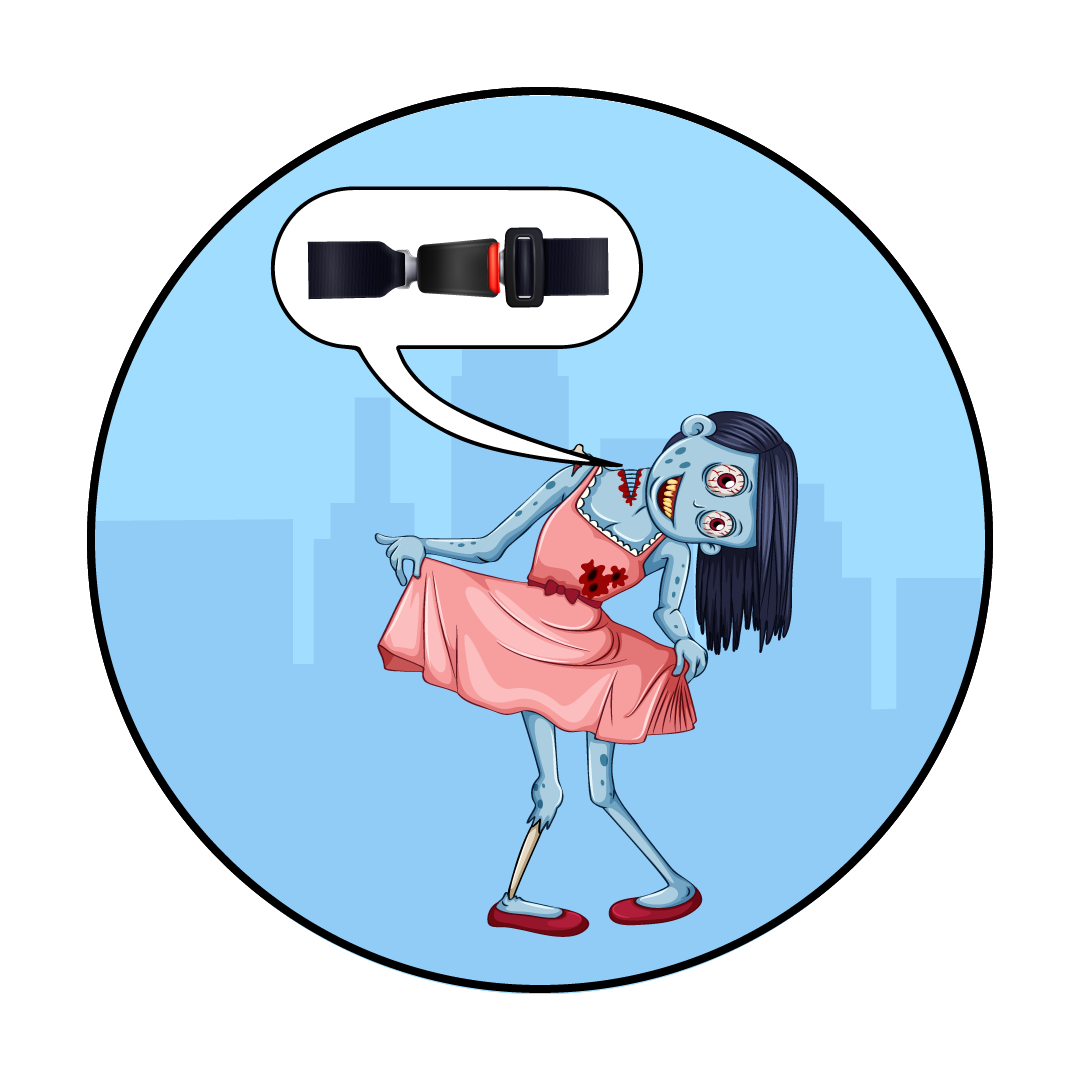 Teach children to buckle up every time.
If you are driving your trick-or-treaters around on Halloween, you will likely make several short trips between blocks or neighborhoods. You might be tempted to skip the seatbelt during these short trips. But an accident can occur any time you are in a vehicle, regardless of how short the trip is. Children must be taught to buckle up every time the vehicle is in motion.
The National Highway Traffic Safety Administration reports that seatbelts saved nearly fifteen thousand American lives in 2017. Seat belts should always be worn, but especially on Halloween, when there is an increased likelihood of being involved in a traffic accident.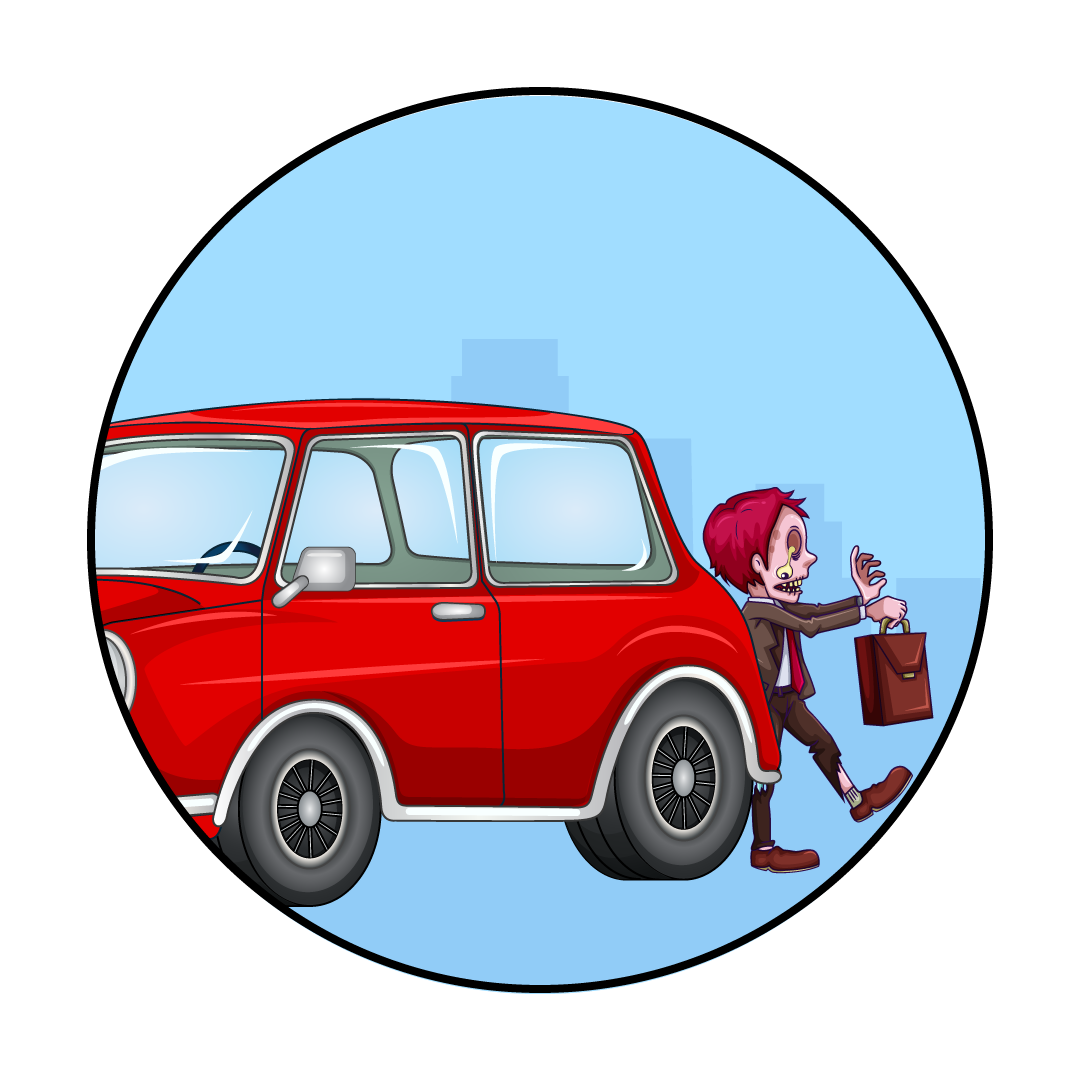 Be careful when
backing up.
It's worth saying again: children do not understand the rules of the road. They make many unpredictable movements. This is especially dangerous for a driver who is backing up. A short child might not be able to be seen in a rearview mirror – especially if your vehicle is tall. Backup cameras have become standard equipment in many vehicles. They have helped reduce backup accidents and prevent injuries. But it is important for drivers to look for themselves and not rely solely on a backup camera. Check carefully for children who are anywhere near your vehicle. When it is clear, begin reversing very slowly. Cover your brake and be prepared to stop quickly. Make sure your lights are on and your vehicle can be clearly seen.
---
What Parents and Children Can Do to Stay Safe When Trick-Or-Treating
While drivers have a responsibility to watch out for children in the roadway, it is also important for parents to teach their children road safety rules and supervise them to be sure these rules are followed. Families should have a safety discussion long before the costumes are put on.
Here are some important tips for parents and children looking to trick-or-treat safely: 

Be seen. The more visible your little ghosts or goblins are, the better drivers will be able to see them. Add reflective tape or paint to costumes. Give your child a glow stick or flashlight to use while outside. Light-colored fabrics and other visible pieces can be worked into a costume design to help your child be seen while out on the roads. 
Be sure your child's costume will not trip them or impair vision.  Many children's costumes are sold in one size. This makes it difficult to find a costume that will properly fit your child. Costumes that are too long can pose a tripping hazard, and distract children from keeping their eyes on the road. Be sure your child's costume fits before heading out into the streets.  Masks, wigs, hats, face paint, and other costume pieces can also impair a child's vision. This, too, can prevent them from watching out for traffic and seeing hazards in the roadway. Be sure that your child can see clearly throughout the night.
Teach children how to cross streets safely.   AAA reminds readers that children should cross the road only at corners and crosswalks. They should be taught to look both ways before crossing. Never cross between parked vehicles or mid-block. Be prepared to yield the right-of-way to a vehicle. Even if you have the right-of-way as a pedestrian, the driver might not see you. It is always better to wait and avoid an accident.
Consider community Halloween programs.  Many groups offer Halloween events that are open to the community. These can include haunted houses, indoor activities, or "trunk or treat" events (in which children trick-or-treat at participating vehicles in a designated parking lot). By keeping traffic out of the area and ensuring adult supervision, these events can be safer for children than trick-or-treating on the busy roadways. When children are younger or have special needs, community events are a good way to participate in Halloween fun without facing the risks of traditional trick-or-treating.
Plan your child's route ahead of time.  Parents should know their child's route, both to ensure it is a safe one and so they know where their child will be. Instruct children to travel only in familiar areas and along established routes. Travel the route ahead of time to look for blind corners, dangerous intersections, or other hazards along the way.
Be sure there is a fully-charged phone available.  Children should always be able to call for help while trick-or-treating. If you are accompanying younger children, be sure your phone is charged and has a signal before heading out. If older children are trick-or-treating on their own, be sure they have more than one phone available in their group. Be sure your child knows how to use the phone to call either you or 911 in the event of an emergency.
Watch out for candles, jack-o-lanterns, luminaries, and other open flames.  There are many open flames on Halloween night. Candles are used in decorations, such as luminaries and jack-o-lanterns. Some houses might have a fire pit for s'mores or to ward off those cool Los Angeles ocean breezes. Children must be prepared to watch out for these hazards. Teach children what to look for, and what to do if they accidentally knock over a flame. Be sure that all costumes, wigs, and accessories are fire retardant. Consider using a flashlight or LED flameless candles in your pumpkin, rather than traditional candles with open flames.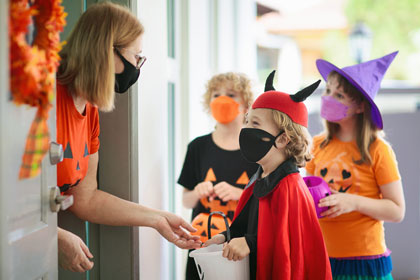 Tips for Safe Trick-or-Treating During The CoVID-19 Pandemic in 2021
For many children, Halloween is the event of the year. They get to dress up as whatever and whoever they want to be, and best of all, they get all kinds of candy. Trick-or-treating has become a popular tradition for many communities during Halloween, and with Halloween drawing near this year, parents are also becoming increasingly concerned.

With the COVID pandemic affecting everyone's lives over the past year, parents are still concerned about whether they should let their children join in on Halloween festivities or skip it once again this year. The risk of contracting COVID-19 during Halloween festivities may be reduced this year for families who have received the full COVID-19 vaccine. When it comes to trick-or-treating and other Halloween traditions, safety should always come first, especially if your children aren't yet old enough to be vaccinated.

If you ever do decide to let your children trick or treating this year, here are some helpful tips to keep your children safe from getting infected with CoVID-19:

Be Aware of Local Rules
Be sure to familiarize yourself with the regulations in your area. As a precautionary measure, some communities have banned trick-or-treating altogether during the pandemic. It's a good idea to double-check with your city hall, sheriff's department, or homeowners' association before taking your costumed kids for a walk. You don't want to get into legal trouble over a few mini candy bars, do you?

Wear a Face Mask
To prevent CoVID-19 transmission, people are encouraged to wear their face masks properly. If your community does allow trick or treating in your area, make sure to teach your children how to wear a mask properly and to avoid removing it while they're outside. According to the CDC, everyone should wear fabric masks to avoid being exposed to the virus. People who have not been vaccinated should wear face masks in crowded events or large gatherings indoors and outdoors where there is a high risk of COVID-19 transmission.

Even if your costumes include a mask, you and your children should always wear approved masks, such as surgical masks or cloth coverings. The coronavirus is far more terrifying than any monster mask could ever hope to be.

Encourage Your Kids to Use Candy Buckets
Trick-or-treaters should keep their distance from strangers by using candy buckets. To get candy from a house, see if you can get it from a bucket the homeowner is watching from a safe distance, such as picking it up out of it. You could even use the bucket as the arm of a scary scarecrow by attaching it to a stick and incorporating it into your child's costume. During the holiday season, it's critical to adhere to the six-foot social distance rule.

Don't Forget to Sanitize and Wash Your Child's Candies
When you get home with your child's new stash of sweets, wash all wrappers with soap and warm water. Candy that might melt if exposed to warm water should be kept out of reach of children for a minimum of three days. According to the Centers for Disease Control and Prevention, the virus should become inactive and non-contagious during this time. Also, throw away any candy that the manufacturer hasn't packaged.

There is nothing wrong with letting them trick-or-treat on their own if you believe that it can help them develop their independence. However, you should ensure that your child has the maturity and ability to follow COVID-19 safety practices. Suppose you aren't confident enough to let your child go trick-treating alone because of the current situation. In that case, there is absolutely nothing wrong with dressing up as well and joining them in the Halloween festivities! Make sure to thoroughly teach them about the importance of following COVID safety guidelines and how to decrease your chances of transmitting the virus.

California's Best Cities for Trick or Treating on October 31st
Each year, Zillow.com crunches numbers to find the top cities across the nation for little ghosts and ghouls to score the best candy. These cities are based on places where home values are high, there are plenty of kids under 10, and where homes are close together, meaning less walking while you're going door-to-door. This data is combined to reveal the cities where trick-or-treaters can get the best candy in the least amount of time. After sliding to third place last year, San Francisco reclaimed its title as the #1 city for trick-or-treating, followed by San Jose and Long Beach. Check out the complete Trick-or-Treat index, and the top neighborhoods in California below:
San Francisco
Neighborhoods

Presidio Heights
Sea Cliff
Golden Gate Herights
Laurel Heights
West Portal

San Jose
Neighborhoods

West San Jose
Willow Glen
Cambrian Park
Rose Garden
Almaden Valley

Long Beach
Neighborhoods

Naples
Belmont Park
California Heights
Los Altos
Bixby Knolls

Los Angeles
Neighborhoods

Bel Air
Pacific Palisades
Beverlywood
Cheviot Hills
Beverly Glen

Sacramento
Neighborhoods

Brentwood
Upper Land Park
South Oak Park
Village 12
South Hagginwood

San Diego
Neighborhoods

La Jolla
Del Mar Heights
Black Mountain Ranch
Talmadge
Miramar Ranch North

The Most Important Things To Do if You Get Hurt on Halloween
Things happen, if your child, unfortunately, gets struck by a vehicle, there are certain things you should do instantly.
Seek medical attention right away, even if you think everything is okay.
Get as many contact details from the driver of the car, like their license plate number, insurance company & policy number, plus their phone number, address, etc.
If possible, take photos at the scene
After doing the first 3 things, Call Arash Law, 24hrs a day at (888) 488-1391
When someone gets hit by a car, there are lots of issues that may come up when you're dealing with claims adjusters & defending-lawyers from big insurance providers. Getting insurance companies to pay what you feel is a fair amount for your injuries, future medical care, or your property damage isn't easy. Their job is to pay you as little as possible, or even to refuse your claim altogether.
Happy Halloween from Everyone at Arash Law!
Road safety is important all year long, but especially on Halloween, as conditions can be far more dangerous on this spooky night. Drivers and pedestrians must all be prepared to follow safety rules in order to reduce the risk of accidents. If you or a loved one is injured in an auto accident, call Arash Law at (888) 488-1391 or contact us online. Our experienced Los Angeles personal injury lawyers fight hard to protect accident victims. We have helped many victims obtain fair compensation for their injuries, and we can help you, too. We wish you and your family a fun and safe Halloween!