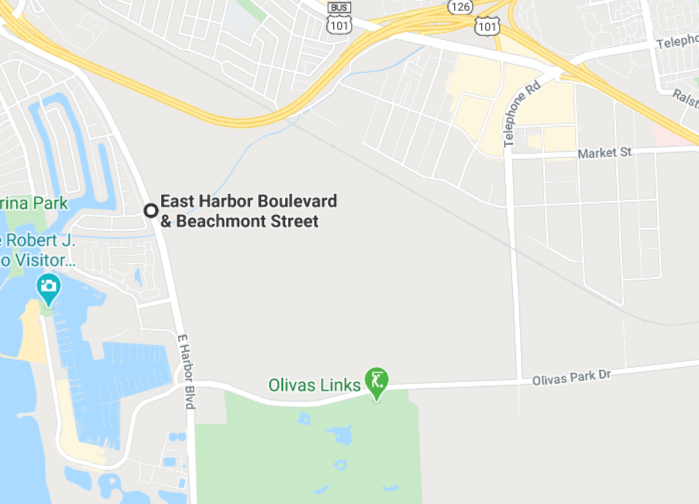 Menchaca, 37, was hit near Beachmont Street and East Harbor Boulevard
A man identified to be Johnny Menchaca died shortly after getting hit by a car in Ventura last Sunday, February 9. He was hit at around 7:22 p.m. around Beachmont Street and East Harbor Boulevard. Unfortunately, he died on the spot.  However, the driver that hit Menchaca was willing to cooperate with the authorities and stood by at the scene. The crash is currently under investigation by the Ventura Police Department. 
Fatal Pedestrian Crash Investigation in Ventura
The CHP will determine the cause of the collision that killed Mr. Menchaca during their investigation. 
According to the Governor's Highway Safety Association, 6,227 pedestrians were estimated to have been killed in the U.S. in 2018, which was 250 more from the previous year. There has been a 41 percent increase in pedestrian deaths in the U.S. since 2008 including 16 percent of all traffic fatalities.
But why do the numbers keep going up? Pedestrian attorneys are attributing this increase to the possibility that more drivers are being distracted by their smartphones lately, instead of keeping their eyes on the road looking out for pedestrians. Most of the time, these crashes are caused by negligent drivers that failed to watch out for pedestrians.
If you're experiencing a case like this, it is important to have n independent probe done by an experienced lawyer in order to avoid your family and the victim's rights being violated.  It is imperative to have the proper resources when investigating a pedestrian accident case in order to easily prove negligence. Contributing factors such as road conditions, signage visibility, and road lighting should all be considered and thoroughly examined. Going through these procedures is vital in order to help those who lost their loved ones get the justice that they rightfully deserve.
Pedestrians, whether they're in a marked crosswalk or not, have the right of way whenever they cross an intersection or a street. It is always the driver's responsibility to look out to any pedestrian.
Ventura Wrongful Death Attorneys for Pedestrian Victims of Car Crashes
With the investigation ongoing, Menchaca's family is entitled to a wrongful death claim which will enable them to seek damages for loss of companionship, pain and suffering, and emotional distress after this tragic accident.
The stress and sorrow experienced by the family can be extremely distressing after losing a loved one in an accident. Wrongful death lawyers understand what these families are pushed into, and having their rights protected is important. These attorneys will always make sure that families stay updated and that their legal rights and best interests are protected.