An unidentified pedestrian was seriously hurt after a hit-and-run accident in Newhall on Tuesday night, February 2.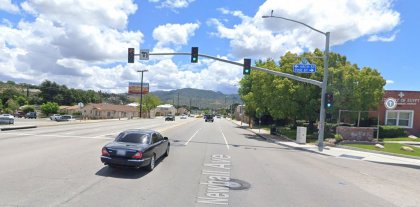 According to the local authorities' initial report, the accident took place on Pine Street at around 7:35 p.m. The victim was hit by an unspecified vehicle for unclear reasons.
The driver did not stop to render aid and fled the scene. The pedestrian sustained serious injuries as a result of the accident. They were immediately taken to a nearby hospital for treatment.
The driver's identity and information about the driver's whereabouts and the vehicle have not been disclosed.
Local authorities are investigating the case. They are actively pursuing the hit-and-run driver. Witnesses that can provide information about the suspect's whereabouts are urged to contact local authorities.

Hit-and-Run Accident Statistics
Leaving the scene after an accident is a crime in itself. Unfortunately, hit-and-run accidents occur in the U.S. every minute. Every year, approximately 682,000 hit-and-run crashes are recorded all over the country since 2006, with an average of 2,000 reported deaths annually.
Hit-and-run accidents have been increasing at an alarming rate. Since 2009, hit-and-run deaths have been steadily rising by seven percent annually. Common victims of these hit-and-run crashes are pedestrians.
California law is clear that if a motorist bumps or hits an unattended parked car, the driver must leave his or her name and contact information for the driver of the damaged vehicle. If someone's property has been damaged, it is illegal to drive away in an attempt to go undetected.
Being involved in any of the above is a sign that the driver failed to take his or her responsibilities seriously enough in the first place. This makes it much more likely that said driver would be capable of fleeing after causing a car accident. If a hit and run driver has injured you, protect your rights by consulting with a lawyer for hit and run accidents today.
Los Angeles Personal Injury Attorney for Victims of Hit-and-Run Accidents
Being injured by another driver in a car accident is never easy, but if the other motorist doesn't even bother to stop, accept responsibility, and provide aid, it makes the situation that much more difficult.
Unfortunately, many victims of hit and run accidents don't realize that even though the at-fault driver disappears, they are still likely to be entitled to compensation for the medical expenses, lost wages, and pain and suffering incurred. To receive compensation for the damages, the victims are encouraged to pursue a personal injury claim with their attorney's help.
Attorneys are capable of assisting their clients throughout the process. They can also speak with the insurance company on behalf of their client. Our lawyers at Arash Law are capable of doing just that. Call our office at (888) 488-1391 today to discuss your accident with a lawyer for hit and run cases.