At least one person was injured after a two-vehicle collision involving a Sheriff's vehicle in Canyon County on Monday morning, February 15.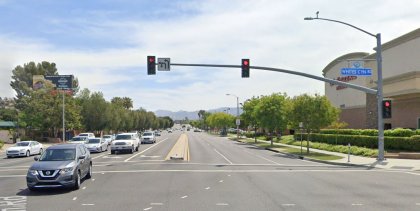 The accident transpired at approximately 9:25 a.m. in the area of Soledad Canyon Road and Whites Canyon Road.  A Cadillac was reportedly T-boned by a Sheriff's vehicle for unclear reasons.
How the collision occurred and why it happened has not been established. One person was injured as a result of the collision. The identity of the patient has not been disclosed.
Information about the accident is limited at the moment.
Local authorities are further investigating the case. They will attempt to determine the factors and the liability in the accident.

Car Accident Statistics
Determining who the at-fault party is in an auto collision is a complicated process. Although it is easy to determine who the responsible driver is during the crash, it can be quite challenging to prove the other driver's negligence.
Car accidents are one of the leading factors of injury deaths in California. According to the National Highway Traffic Safety Administration (NHTSA), over 3,304 recorded fatal car accidents in California in 2017.
These accidents are caused by various reasons, such as distracted driving, drunk driving, and driver over-fatigue.
Attention to the road, competence behind the wheel, and proper vehicle maintenance can reduce the odds of getting into a collision. Negligence, recklessness, and breaking the law are at the heart of most "accidents." At Arash Law, we've represented clients in dozens of car crash cases.
We understand the common causes, defendants, and how to fight for compensation for collision-related injuries. Whether you suffered burns, broken bones, brain injury, a spinal cord injury, or other damages, talk to our attorneys.
Los Angeles Personal Injury Attorney for Victims of Car Accidents
No matter what the circumstances of your car crash, you have options in front of you. Talking to an attorney before speaking to an insurance claims adjuster can give you all the information and confidence you need during this difficult time.
Speaking with an attorney is often the first step in getting your medical bills paid. Your accident may have left you with high hospital costs, ambulance fees, surgeries, medical equipment, disability, rehabilitation, or live-in care.
In California, you have two years from the date of your accident or discovery of injuries to bring a claim. However, the sooner you call Arash Law, the sooner you can start the process toward receiving compensation. Reach out to an attorney quickly to get your case moving.
An experienced California car accident attorney can help move your case along with insurance companies or the judicial system, resulting in quicker payment for your bills. Call (888) 488-1391 for a FREE Consultation with a personal injury attorney in California.