One unidentified person was killed after a deadly pedestrian accident in Inglewood on early Wednesday morning, April 28.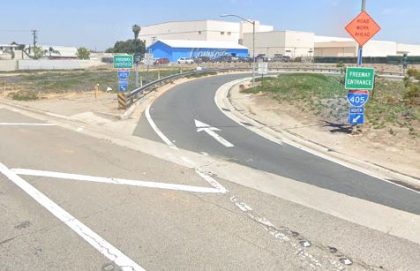 According to the initial reports from local authorities, the accident transpired at around 5:00 a.m. on 405 Freeway in Inglewood.
The victim was struck by an unspecified vehicle near Century Boulevard for unclear reasons. The circumstances leading up to the accident have not been established.
The pedestrian sustained fatal injuries from the accident and was sadly pronounced dead at the scene.
It is unclear whether drugs or alcohol were a factor in the accident.
The California Highway Patrol is currently investigating the case.

Fatal Pedestrian Accident Statistics
Pedestrian accidents have been on the rise over the years. According to the Governors Highway Safety Association, pedestrian fatalities in the U.S. have increased by 27 percent from 2007-2016, while other traffic-related deaths decreased by 14 percent.
California isn't particularly safe for pedestrians. California is one of the leading states in pedestrian deaths. Its pedestrian fatality rate is 25% higher than the national average.
In 2018 alone, 893 pedestrians were killed while more than 14,000 people were injured due to pedestrian accidents in California. According to the most recent government statistics on pedestrian safety, Los Angeles County is the most dangerous county in the country for pedestrians, with nearly double the number of pedestrians killed as the next highest county.
Some common reasons pedestrian accidents occur are negligent driving, speeding, and drivers failing to yield to pedestrians. It is vital to seek the help of an experienced attorney when facing cases like this.
Wrongful Death Attorney for Victims of Fatal Pedestrian Accidents in Los Angeles County
According to California law, you must file a pedestrian accident lawsuit within two years of the date of the accident. If you miss the deadline, you are precluded from ever pursuing a lawsuit to recover compensation for the injuries you sustained in a pedestrian accident. You will be precluded from seeking compensation in a lawsuit even if your injuries are severe.
This is why it is essential to file a wrongful death claim as soon as possible. The victim's family may seek the assistance of an experienced attorney when filing for a claim.
Arash Law has access to considerable resources to conduct the most thorough investigations on behalf of our clients. Medical specialists in all fields of medicine are available to lend solid support of diagnosis, prognosis, and, when applicable, a cause of death in cases where the cause of death may be in question.
Call (888) 488-1391 today to arrange a free consultation, or use our contact form to reach us online.