An unidentified 45-year-old Indio resident sustained major injuries after a fatal head-on collision in Aguanga on Sunday afternoon, October 11.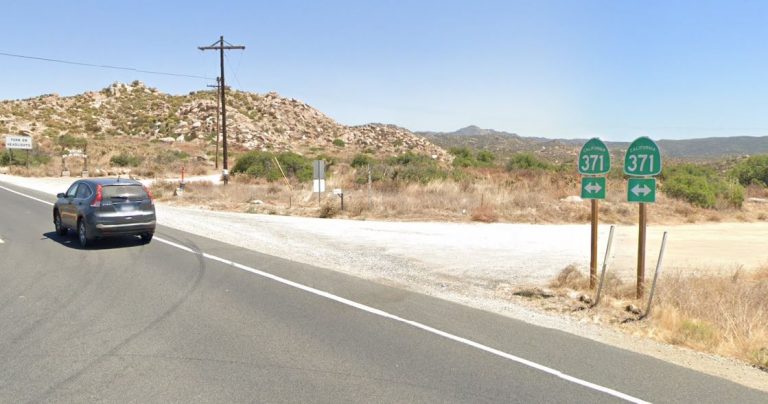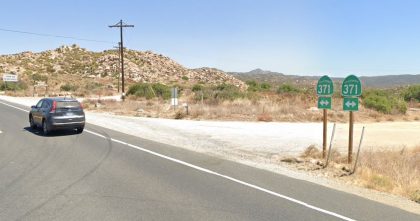 The fatal head-on collision occurred at approximately 1:00 p.m. at Highway 371 and Wilson Valley Road. A 200 Honda Accord was going east on Highway 371 at roughly 60 mph when it drifted over the double yellow lines west of Wilson Valley Road.
Meanwhile, a 2010 GMC Sierra pickup truck driven by the Indio man was heading westbound on Highway 371 when the Honda Accord directly collided head-on with his vehicle.
According to the authorities' reports, the Honda's left front collided into the pickup's left front during the head-on collision. The Indio man sustained serious injuries from the crash. He was immediately taken to Inland Valley Medical Center in Wildomar for treatment of major injuries. The Honda Accord driver was pronounced dead at the scene. He was later identified as 34-year-old Janda Khamnoy.
Fatal Head-on Collision Investigation is Underway
The California Highway Patrol is currently investigating the collision.
Although head-on collisions only represent 2 percent of accidents, they account for 10 percent of fatalities on U.S. roadways. Each year, Approximately 37,00 people die, while 2.3 million people are injured due to motor vehicle crashes in the U.S. Although head-on collisions only represent 2 percent of accidents, they account for 10 percent of fatalities on U.S. roadways.
These accidents are mainly caused by reckless driving, including distracted driving, speeding, road rage, tailgating, drunk driving, and sudden lane changes. When facing a case like this, it's essential to have a Riverside County personal injury attorney specializing in head-on collision crash cases to conduct an independent investigation.
Attorneys have the resources to help the victim's family to receive the justice that they deserve. They can re-interview important witnesses, review any related surveillance footage from the crash scene, and obtain phone and texting records of the liable party.
Riverside County Personal Injury Claim for Victims of Fatal Head-on Collisions
While waiting for the official investigation results, the victim is encouraged to pursue a personal injury claim with his attorney's help. The victims are entitled to seek financial compensation for the medical expenses, lost earnings, emotional trauma, and pain and suffering that the car accident has caused them through the personal injury claim.
Attorneys can serve as a compassionate, helpful legal guide during this difficult time for the grieving family. They will vigorously fight for their client's rights and best interests while ensuring that the liable party will be held accountable for their negligence. Attorneys can also negotiate with insurance companies on behalf of their clients to ensure that they are compensated fairly.

If you have a nagging suspicion that someone is to blame for the death or injury of your spouse or family member, contact Arash Law. We have the resources you need to pursue justice and the experience to ensure that you get fair compensation. We're conveniently located throughout California, with offices in Los Angeles, Sacramento, San Francisco, Riverside, Orange County, and San Diego, and are happy to visit you at your home or office. Call (888) 488-1391 for a FREE Consultation with a personal injury attorney in California.