One person was hospitalized due to a pedestrian accident in the Lakeland Village area on Wednesday morning, April 7.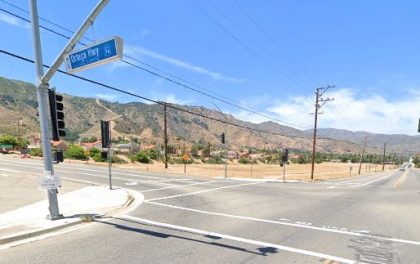 The accident took place in the area of Grand Avenue and Ortega Highway in Lakeland Village at around 6:00 a.m.
A pedestrian was struck by an unspecified vehicle for unclear reasons. The circumstances leading up to the accident have not been established.
The pedestrian was seriously injured from the crash and was immediately taken to an area hospital for treatment. The identities of the involved parties have not been disclosed.
Local authorities are currently investigating the case. They will attempt to figure out what caused the driver to crash into the pedestrian and whether they should be held liable for the accident.

Pedestrian Accident Statistics
Pedestrian accidents often result in severe injuries and, sometimes, even death. This is because pedestrians are more vulnerable to the dangers on the roadway compared to other motorists. They have no form of protection in case an accident was to occur.
Approximately 110,000 pedestrians are injured every year in the U.S. According to the National Highway Traffic Safety Administration, 6,227 pedestrians were killed in 2018, which had a 250 increase from the previous year.
Pedestrian accidents are typically caused by distracted driving, speeding, intoxicated drivers, and drivers failing to yield the right of way. A pedestrian accident lawyer from Arash Law will help you stay one step ahead of the insurance company or responsible party and avoid mistakes that would jeopardize your claim.
Riverside County Personal Injury Attorney for Victims of Pedestrians Accidents
It can be quite challenging to deal with significant injuries caused by pedestrian accidents as it has the potential to disrupt all aspects of your life, such as family, work, and finances.
When facing cases like this, it's vital to have an experienced Riverside County personal injury lawyer to help you with your claim and conduct an independent probe and process a personal injury claim. Through the personal injury claim, attorneys can negotiate with insurance companies on behalf of their clients to ensure that they will be fairly compensated.
Arash Law's experienced personal injury lawyers have extensive expertise and knowledge representing California pedestrians who have been injured or killed in pedestrian accident cases. We have an intimate understanding of the law that applies in such circumstances. We take the time to get to know our clients and their cases in intimate detail, enabling us to obtain the most favorable settlements or jury verdicts possible for our clients.
You are free to pay us a visit at any of our offices in Los Angeles, Sacramento, San Francisco, Riverside, Orange County, and San Diego. You may also call us at (888) 488-1391 for a FREE Consultation.