An unidentified pedestrian was killed after getting struck by a passing vehicle in Rancho Cordova on Thursday morning, January 21.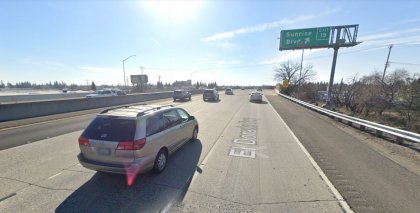 According to the California Highway Patrol's initial reports, the accident took place on Highway 50 near Sunrise Boulevard at around 6:00 a.m.
An unspecified vehicle hit the pedestrian on the roadway for unclear reasons. The circumstances leading up to the accident have not been established. The pedestrian was unfortunately pronounced dead at the scene.
The driver that struck the victim remained and cooperated with local authorities. Additional information about the accident is unavailable at the moment. Local authorities are currently conducting an investigation.
Fatal Pedestrian Accident Statistics
Pedestrians are the least protected on the roadway than passengers of cars, motorcycle, and bicycle riders. They have nothing to protect them from the impact in case of a traffic accident.
Unfortunately, pedestrians make up a considerable percentage of traffic fatalities. Approximately 5,977 pedestrians were killed in traffic crashes in the United States in 2017. Pedestrian accidents are unlike other types of accidents just because pedestrians have no protection in an accident. Those who are riding in cars are in vehicles that weigh an average of at least 4,000 pounds and have seat belts and airbags to protect them. Even bicyclists typically have helmets to protect them. Pedestrians are 1.5 times more likely than passenger vehicle occupants to be killed in a car crash.
Pedestrian accidents often lead to severe injuries and even death to those who are unlucky enough to be involved in such an accident. Common damages resulting from pedestrian accidents are head trauma like concussions or brain bleeds, traumatic brain injuries, and many other debilitating injuries.
Wrongful Death Attorney for Victims of Pedestrian Accidents in Sacramento County
Suddenly losing a loved one from a fatal pedestrian accident may leave the victim's family vulnerable to manipulation. While they are overwhelmed with grief, they may make unwise decisions regarding their claim. To avoid this, hiring an experienced Sacramento wrongful death attorney is essential.
It is essential to file a claim as soon as possible. A California wrongful death lawsuit must be brought within two years of the date of the accident. A family member is precluded from bringing a wrongful death lawsuit if it is not filed within that period.

Call (888) 488-1391 for a FREE Consultation with a Pedestrian Accident Lawyer in California. We have offices conveniently located throughout California with offices in Los Angeles, Sacramento, San Francisco, Riverside, San Jose, and San Diego but are happy to consult with you at your home, office, or anywhere in the state of C.A.