An unidentified pedestrian was killed after getting struck by a passing vehicle on Interstate 5 on early Wednesday morning, February 24.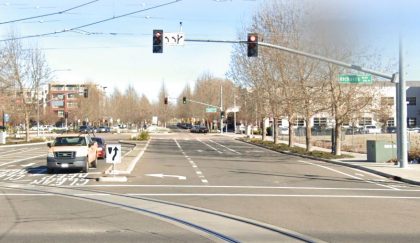 The deadly accident transpired at approximately 5:30 a.m. on Interstate 5, just north of Richards Boulevard.
The victim was reportedly crossing the southbound lanes from the center median when a Lexus suddenly hit him. The Lexus was traveling at high speeds at the collision, at around 60 to 70 miles per hour.
Due to the severity of the impact, the pedestrian was thrown into the far-right lane. He sustained fatal wounds from the accident. He was later pronounced dead.
The Lexus driver remained at the scene and cooperated with local authorities. It is unclear whether drugs or alcohol were a factor in the collision.
Local authorities are further investigating the case.

Fatal Pedestrian Accident Statistics
Pedestrian accidents are more dangerous and deadly than other types of roadway accidents. This is because pedestrians are more exposed to the dangers on the road compared to passengers of private vehicles.
Pedestrian fatalities in the U.S. have become a growing concern over recent years. Pedestrian deaths have increased by 27 percent from 2007-2016, while other traffic-related deaths decreased by 14 percent.
Statistics show that California is particularly dangerous for pedestrians when compared with other states. According to the most recent government statistics on pedestrian safety, Los Angeles County is the most dangerous county in the country for pedestrians, with nearly double the number of pedestrians killed as the next highest county.
This is no surprise given that Los Angeles has some of the country's worst traffic conditions, with some of the country's most crowded roadways, archaic infrastructure, little to no pedestrian access in some places, and a public transit system used by very few people.
Sacramento County Wrongful Death Claim For Victims Of Fatal Pedestrian Accidents
A California wrongful death lawsuit must also be brought within two years of the date of the accident. A family member is precluded from bringing a wrongful death lawsuit if it is not filed within that time.
To reduce their liability, the insurance company or defendant may try to coerce you into providing a recorded statement that later can be used against you to dispute liability or your damages.
You may think that you must cooperate with everything that they ask you to do. However, do not take the word of the insurer. You need someone who will be in your corner, advising you and fighting on your behalf.
A pedestrian accident lawyer from Arash Law will help you stay one step ahead of the insurance company or responsible party and avoid mistakes that would jeopardize your claim.
If your loved one passed away from an auto accident and you wish to bring justice for them, Arash law is capable of giving you the justice you deserve. Our firm has decades of experience handling injury and wrongful death cases. We will ensure that you will get the compensation that you rightfully deserve. Our offices are conveniently spread throughout California. If you have any inquiries, visit us at our firms in Los Angeles, Sacramento, San Francisco, Riverside, Orange County, and San Diego. You may also call us at (888) 488-1391 for a FREE Consultation.