Seven people were hurt after a major multi-vehicle traffic collision on Highway 50 on Tuesday, January 26.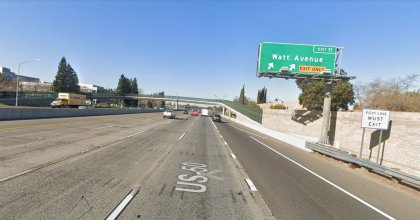 According to the local authorities' initial reports, the accident transpired on Highway 50, just east of Watt Avenue. Several unspecified vehicles collided on the eastbound lanes of Highway 50.
How the collision occurred, and the reason why it happened has not been established.
Emergency personnel arrived at the scene and immediately rendered aid to the injured parties.
Seven people sustained unspecified injuries as a result of the accident. The identity and the condition of the patients have not been disclosed.
Local authorities are further investigating the case.

Car Accident Statistics
Car accidents in the U.S. happen more often than you think. According to the National Highway Traffic Administration, a car accident occurs every 60 seconds. This means approximately 5.25 million car accidents occur every year throughout the country.
Tens of thousands of drivers and passengers lose their lives each year due to crashes. According to the United States Department of Transportation's Fatality Analysis Reporting System (FARS), there were 33,654 fatal vehicle crashes in 2018, which caused 36,560 deaths.
This fact means there were 11.2 deaths per 100,000 people, 1.13 deaths per 100 million miles traveled, and one death every 12 to 15 minutes in the U.S.
Multi-vehicle collisions usually involve three or more vehicles. A "chain-reaction commonly causes this type of accident," wherein one car will bump into another, which will cause the other vehicle to crash into another one potentially. This type of accident can be more deadly and complicated.
Personal Injury Attorney for Victims of Multi-Vehicle Collisions in Sacramento County
Multi-vehicle collision cases are typically more complicated to deal with compared to car accidents involving just two vehicles. Coping with a multi-vehicle collision case can be quite challenging for the victims as they have to deal with the stress and trauma they got from the accident.
Seeking the assistance of an experienced personal injury attorney is highly recommended. The liable party will be required by law to provide financial compensation for the victim's medical expenses, lost earnings, emotional trauma, and pain and suffering through the personal injury claim.
Our team of compassionate and experienced California fatal car accident lawyers is available to help you after a loved one's death in a car accident. Arash Law has recovered more than $200 million for previous clients just like you. We serve victims and their families in San Francisco, Riverside, San Jose, San Diego, Sacramento, Sherman Oaks, and many other areas in California. We also offer legal services in many different languages.
Call Arash Law today at (888) 488-1391 or contact us online to schedule your free no-obligation fatal car accident case review.