Two scooter riders were hurt after a hit-and-run driver struck them at Market Street on Monday morning, July 5.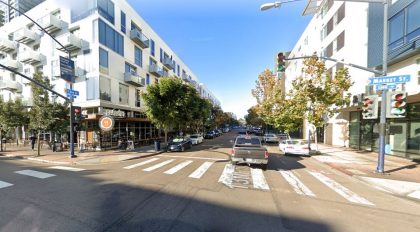 The hit-and-run accident took place in the area of Market Street and 13th Street at approximately 4:07 a.m. A man and a woman were riding an electric scooter when a passing white Ford Explorer suddenly struck them.
The Ford driver did not stop to help the victims and drove away from the scene. The two victims sustained serious injuries in the accident. They were rushed to an area hospital for treatment.
The identities of the involved parties have not been disclosed. Authorities suspect that the Ford may have sustained major front-end damage in the crash. The San Diego Police Department later said that they might have found the suspect's vehicle. An active investigation is currently underway.

Hit-and-Run Scooter Accident Statistics
Riding scooters have become a convenient way of getting around town next to riding bicycles. They are inexpensive and good for traveling short distances in the City. Unfortunately, as more people are riding scooters, scooter-related accidents are also on the rise. Scooter accidents across the U.S. grew by 222 percent from 2014 to 2018. There were approximately 39,000 recorded scooter-related injuries.
The San Diego Union-Tribune reports that the City received almost 15,000 complaints about scooter usage between late June and mid-September. A whopping 75 percent of these complaints came from just twenty citizens (each of whom made an average of over 560 complaints).
It is apparent in this case that the liability falls on the hit-and-run driver for leaving the victim wounded and fleeing the scene. The suspect will most likely face criminal charges once caught. In 2016, approximately 2,049 hit-and-run fatalities were reported in the U.S. Annually, around 682,000 hit-and-run accidents occurred in the country.
San Diego County Personal Injury Attorney for Victims of Hit-and-Run Scooter Accidents
You have the legal right to be compensated for any personal injuries you sustain as the result of another person's negligence. Without the advice of an experienced personal injury lawyer, your legal rights can be put at risk. It is important to get legal advice as soon as possible after an accident, including an e-scooter accident.
It is important to hold negligent drivers, companies, and others accountable for the damage they cause. A driver can be legally responsible ("liable") for an accident if they were distracted, impaired, or otherwise negligent or violating the law. This is the only way to discourage such dangerous conduct in the future and ensure that you do not incur significant uncompensated losses.
The lawyers of Arash Law will review the facts of your case at no cost to you, so you have nothing to lose by consulting with an experienced attorney about your scooter crash. Call us now at (888) 488-1391 for a free consultation with one of our attorneys.