Three people were hurt after a traffic collision involving a semi-truck in Santa Maria on Friday morning, April 30.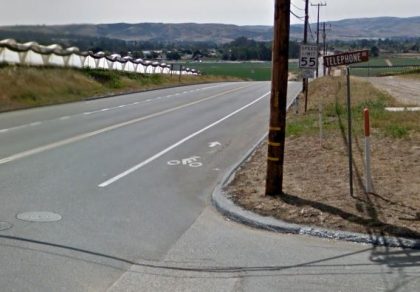 The accident transpired at approximately 10:00 a.m. at the intersection of Telephone Road and E. Betteravia Road.
An eastbound Toyota Prius was making a U-turn when it collided head-on with a westbound semi-truck.
The load and gravel that the semi-truck was transporting reportedly spilled onto the roadway after the collision.
One person was extricated by emergency personnel from their vehicle. Three people were injured as a result of the collision.
Two of the victims sustained moderated injuries and were taken to an area hospital for treatment. Local authorities are further investigating the case.

Semi-Truck Accident Statistics
The trucking industry is a multi-billion dollar industry that turns over massive profits. However, it must adhere to strict rules and regulations to help keep everyone on our road system safe. When the industry chooses to cut safety corners to keep up with demand and improve their bottom line, they endanger motorists everywhere.
Truck drivers are professional drivers who move gigantic vehicles across the great State of California with increasing frequency. As such, these drivers are held to far more exacting state and federal regulations than are noncommercial drivers (like the rest of us).
Tractor-trailer crashes, such as in this case, are caused by various factors such as loss of control of the truck, a tire blowout, a disabling or non-disabling vehicle failure, speeding, lane drifting, improper truck maneuvering, and driver fatigue.
According to the U.S. Department of Transportation data, almost 4,000 people were killed in tractor-trailer accidents in the U.S. back in 2015. The number of semi-truck accident fatalities from 2009-2015 rose to a whopping 22 percent. Eleven percent of all traffic fatalities also involved a tractor-trailer back in 2015.
Personal Injury Attorney for Victims of Semi-Truck Accidents in Santa Barbara County
It can be quite challenging to deal with injuries caused by a semi-truck accident as it can potentially affect all aspects of life, such as family, work, and finances.
Pending the official investigation results, the victims are entitled to pursue a personal injury claim with their attorney's help. Through the personal injury claim, victims can demand compensation for medical expenses, lost earnings, and future loss of profits or medical care.
The trucking industry is critical to our economy, but it is also responsible for taking all the necessary safety precautions as it continues to grow. If a trucking company's negligence causes you to be injured in a tractor-trailer accident, call a skilled semi-truck attorney today.
Attorneys can survive as a helpful legal guide during these difficult times for the grieving family. They will vigorously fight for their client's rights while ensuring that the negligent driver will be held accountable for their suspected crime. Call (888) 488-1391 today for a free consultation with a semi-truck attorney from Arash Law.