One unidentified person was killed after a fatal bicycle accident in San Jose on Monday afternoon, April 5.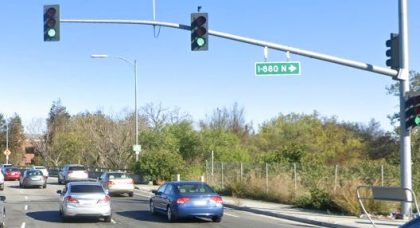 According to the local authorities' initial reports, the accident took place along Brokaw Road near Interstate 880 at around 4:30 p.m.
An unidentified man was riding his bicycle across the lanes when a westbound pickup truck traveling in the same direction suddenly struck him.
The cyclist was ejected from his bike due to the severity of the impact. He sustained life-threatening injuries from the accident.
The driver that hit the cyclist remained at the crash site and willingly cooperated with law enforcers.
The case is currently under further investigation. Witnesses that can give more information about the accident are urged to contact SJPD traffic Detective Rachel Bowen at 408-277-4654.

Fatal Bicycle Accident Statistics
In a collision between a bicycle and a motor vehicle, the vehicle always wins. Bicyclists are what the law calls "vulnerable road users," or those at the highest risk of injury in an accident. Even with bicycle helmets, bicyclists can sustain serious and life-threatening injuries in collisions with vehicles.
Bicycles also have the same rights as other vehicles. They have a right to ride in the roadway when there is no bike lane and ride two abreast in a single lane. Unfortunately, some motorists disregard the rights of bicyclists.
Although various laws now protect bicyclists in the U.S., bicycle accidents are still an inevitable occurrence. In 2018, approximately 800 bicyclists in the U.S. were killed, with California leading the nation in the most number of bicycle crash deaths annually. Common bike accident injuries include broken bones, road rash, head and brain injuries, crush injuries, and internal organ damage.
Santa Clara County Wrongful Death Attorney for Victims of Fatal Bicycle Accidents
The victim's family may be left vulnerable and lost while dealing with the immense grief after suddenly losing a loved one from a fatal bicycle accident. When facing cases like this, it's vital to have an experienced Santa Clara wrongful death attorney specializing in bicycle accidents to conduct an independent investigation and assist you with your wrongful death claim.
After an accident, don't wait to speak to an attorney. No matter the extent of your injuries, you deserve to discuss your eligibility for compensation with an experienced attorney. You can likely recover from your medical bills, pain and suffering, property damage, and more.
Contact our attorneys from Arash Law now! We're conveniently located throughout California, with offices in Los Angeles, Sacramento, San Francisco, Riverside, Orange County, and San Diego, and are happy to visit you at your home or office. Call (888) 488-1391 for a FREE Consultation with a personal injury attorney in California.