One unidentified pedestrian was killed after a fatal traffic crash in Hayfork on Monday night, July 5.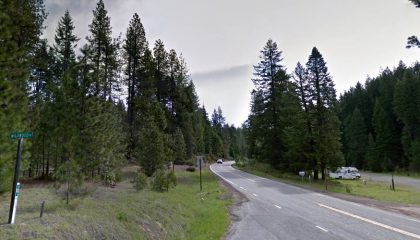 The deadly accident occurred on Highway 3 near Wilwood Road in Hayfork at approximately 9:30 p.m. The pedestrian was reportedly struck by a southbound 2002 Dodge truck. It is unclear why the Dodge struck the pedestrian.
The circumstances leading up to the accident have not been established. The Dodge driver remained at the scene and willingly cooperated with authorities. Due to the severity of the impact, the victim sustained fatal injuries in the mishap.
They were later declared dead at the scene. Additional information about the accident is unavailable at the moment. The identities of the involved parties have not been disclosed.

Fatal Pedestrian Accident Statistics
Pedestrian accidents have been increasingly becoming an issue throughout the United States. Pedestrians currently make up a large percentage of traffic fatalities in the past 33 years. According to the Governors Highway Safety Association, pedestrian fatalities in the U.S. have increased by 27 percent from 2007-2016, while other traffic-related deaths decreased by 14 percent.
Pedestrian accidents differ from other types of accidents because pedestrians have no protection in the event of a crash. Those riding in cars are in vehicles that weigh at least 4,000 pounds on average and have seat belts and airbags to protect them. Even bicyclists wear helmets to protect themselves. Meanwhile, in most pedestrian accidents, pedestrians are completely defenseless and vulnerable in the event of someone else's negligence.
Wrongful Death Attorney for Victims of Fatal Pedestrian Accidents in Trinity County
After losing a loved one from a fatal pedestrian accident, the victim's family may be left feeling overwhelmed and confused about what they should do next. Although they cannot bring their loved ones back to life, they can seek justice for them through a wrongful death claim. A wrongful death claim will allow them to receive compensation for the damages such as medical bills, funeral costs, and pain and suffering that the accident has caused them.
The experienced wrongful death attorneys at Arash Law differ from personal injury attorneys at other firms by giving each case the individual attention it deserves and meticulously preparing each client's case to ensure that they receive the best possible outcome.
Our attorneys at Arash Law are available to assist you at any time of day or night. You will be one step ahead of the insurance company or responsible party if you hire an experienced pedestrian accident attorney from Arash Law. You will also avoid making mistakes that could jeopardize your claim. To schedule a free consultation with a wrongful death attorney, call (888) 488-1391 or email us.