A 40-year-old woman identified as Heather B. was killed after a fatal pedestrian accident on Monday morning, October 4.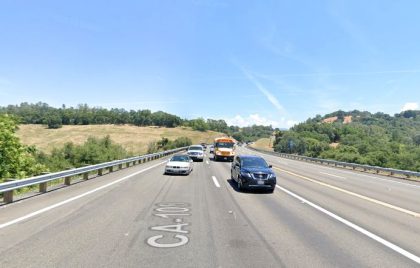 According to the initial reports from local authorities, the fatal crash transpired at approximately 9:00 a.m. on Highway 108 in Sonora.
40-year-old Heather B. of Sonora, was killed when a Cadillac SUV driven by an 85-year-old Lawrence B. of Jamestown collided with her in the westbound lane of the Old Wards Ferry Road bridge.
The driver was traveling at 55 miles per hour. Bruehl was taken to Doctors Medical Center in Modesto for treatment after suffering significant injuries.
According to officers, there are no authorized pedestrian crosswalks in the area, yet crossing the highway on foot is not prohibited.

Auto-Pedestrian Accident Statistics
The statistics are staggering: approximately 6,227 pedestrians were killed in the U.S. in 2018, and even more, injured. That's an increase of 250 from a year earlier, according to the Governors Highway Safety Association. In 2018, 893 pedestrians were killed on California roadways, a 26% increase from 2014 leaving more than 14,000 pedestrians injured.
California's pedestrian fatality rate is almost 25% higher than the national average. Speed is perhaps the largest determinant of survival rates, especially among pedestrians. In crashes where pedestrians are struck by vehicles traveling at 20 mph, for example, there's a 90% they will survive. That decreases to just a 20% survival rate when they are struck by a vehicle going 40 mph, according to NHTSA.
Personal Injury Lawyer for Victims of Auto-Pedestrian Accident in Tuolumne County
Our skilled California personal injury lawyers at Arash Law are experienced in serious injury pedestrian accidents, and if you or a family member need help they are available for a free consultation to guide you. Let our team fight and defend for you in these defeating times. At Arash Law, we will make sure you get the compensation you rightfully deserve. Justice will prevail. Call us at (888) 488-1391 for your free initial consultation or visit us on our website and send a message on our chat feature.