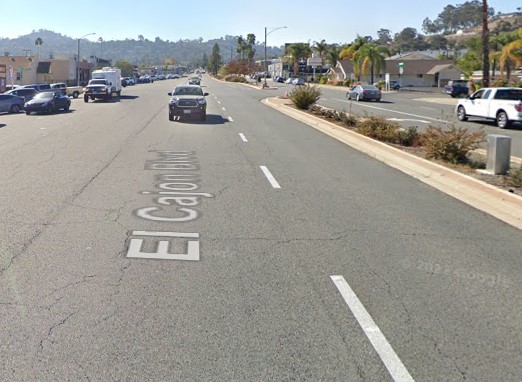 A 57-year-old motorcyclist was killed after he was struck by a vehicle in El Cajon on Wednesday morning, January 4, 2023.
According to reports, the crash occurred around 10:41 a.m. at 581 El Cajon Blvd.
According to reports, the rider was pinned beneath a 2000 Black Dodge Ram. Witnesses came to the man's rescue and used floor jacks to pull the truck off him.
When responders arrived, they discovered the victim unconscious on the scene. He was transferred to a nearby hospital, where doctors declared him dead.
Witnesses informed police officials that the scooter rider had turned dangerously into the vehicle's path. It is not believed that drunk driving contributed to the collision.
Although the police are aware of the identity of the scooter rider, they are withholding it until the family is informed.
The truck's driver remained on the scene and cooperated fully with the police.

Fatal Motorcycle Crash Statistics
Despite accounting for only 3% of all registered vehicles, motorcycles caused 14% of traffic fatalities, 18% of occupant fatalities, and 4% of occupant injuries in 2020.
Motorcycle deaths increased by 11% between 2019 and 2020, and the death rate per 100 million vehicle kilometers rose by 23%.
In a motorbike crash, the rider is more at risk than the other party, and the outcomes could be terrible for everyone. Due to their increased sensitivity to impacts, motorcycle riders are more likely to suffer catastrophic and fatal injuries than other drivers.
It has been established that a helmet shields users from damage and reduces the likelihood of fatal crashes, which may have life-saving consequences. According to the IIHS, wearing a helmet reduces the risk of fatal motorcycle accidents and brain injuries by 37% and 67%, respectively.
To lessen their chance of harm, motorcyclists should also wear protective clothing while operating a motorbike, such as gloves, jackets, pants, and shoes.
Trusted Motorcycle Accident Lawyers in El Cajon
Laws on wrongful death are generally pertinent to fatal motorbike accidents. You are entitled to compensation for your losses following the end of a loved one.
Death is permanent, but a well-handled wrongful death case can provide the needed financial support for surviving loved ones.
Our motorcycle accident lawyers in El Cajon provide competent legal assistance to the surviving family members of victims fatally injured in motorbike accidents.
You can get the damages you are due with the help of our knowledgeable legal team. If you have any queries following a deadly motorcycle accident, don't hesitate to contact us.
Call (888) 488-1391 or by clicking on our website's "Do I Have A Case?" link to get in touch with our legal team.