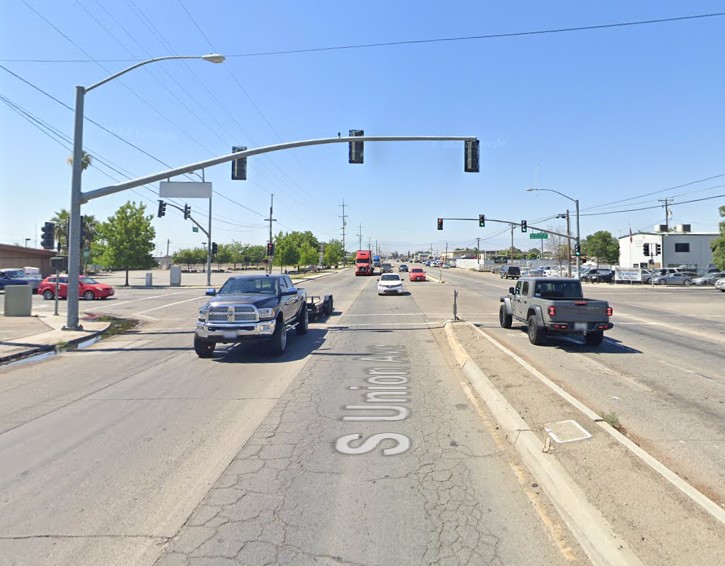 A pedestrian collision involving a vehicle killed one person in south Bakersfield on Friday night, January 6, 2023.
According to reports, the crash occurred around 11:00 p.m. near South Union Avenue and Watts Drive.
Authorities have not released the victim's identity.
Further details on the fatal collision are underway.
Fatal Pedestrian Collision Statistics
Pedestrian deaths caused by speeding climbed from 7.2% in 2019 to 8.6% in 2020. Speed is an essential factor in pedestrian safety. The probability of death for a pedestrian rises substantially with vehicle speed, from 10% at 23 mph to 90% at 58 mph.
The Governors Highway Safety Association reports there will be 7,485 pedestrian deaths in 2021, the highest number in four decades.
According to statistics, California has the most significant number of pedestrian fatalities and injuries. In 2012, there were over 14,000 pedestrian injuries and 893 pedestrian fatalities in the state.
Pedestrians must always use sidewalks while crossing driveways and parking lots, abstain from drinking and drugs, and move cautiously. As a result, fewer people are injured due to these crashes.

Pedestrian Accident Lawyers in Bakersfield
Pedestrian safety should always come first, even without a crosswalk. It is mandatory for vehicles that hit pedestrians to yield to them at all times. If a reasonable suspicion exists that the law has been broken, it may be necessary to question the responsible party.
A personal injury claim is intended to pay for monetary and non-monetary damages, including bodily and emotional distress.
Before taking action, it is best to speak with our firm to enhance your prospects of winning and obtaining a fair settlement.
Our Bakersfield pedestrian accident lawyers are dedicated to putting their client's needs first. We are committed to getting you back to your routine as soon as possible following a severe pedestrian accident.
To learn more about your legal options, contact us at (888) 488-1391 or through our website's "Do I Have A Case?" form.