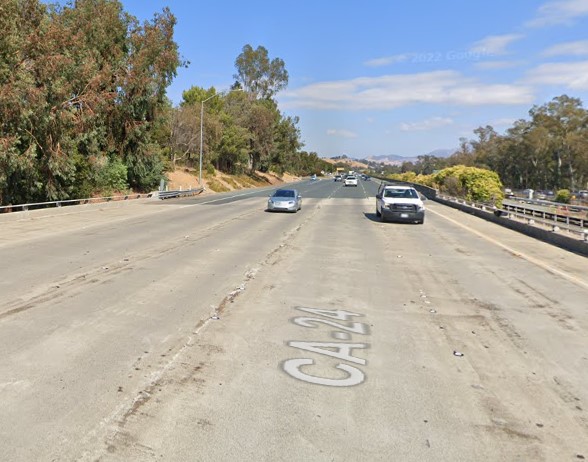 One person was killed and another was critically injured following a single-vehicle crash in Lafayette, Contra Costa County, on Sunday morning, January 08, 2023.
According to the California Highway Patrol, the deadly crash involving one vehicle occurred at 10:25 a.m. on eastbound State Route 24 near Oak Hill Road.
A Toyota Yaris driven by a male driver was reportedly traveling east on the highway when it veered off the road for reasons under investigation and crashed into a tree in the center median.
When the responders arrived at the scene, they found two people involved. The male driver was declared dead at the site, while an adult female passenger was taken to the hospital for life-threatening injuries.
The circumstances surrounding the fatal crash are still being investigated. Anyone who may have witnessed the event is urged to contact the authorities.

Fatal Car Accident Statistics
The National Safety Council accurately projected a rise in road fatalities in 2020 as a result of drivers engaging in risky behaviors such as speeding, drunk driving, and the improper usage of safety devices like seatbelts.
The 8.3% increase in traffic-related fatalities is extremely concerning given the previous three years' trend of lowering fatality rates. The number of people killed in motor vehicle accidents rose to 42,338 in 2020 from 39,107 in 2019.
Between 2010 and 2020, the population increased by 0.4%. There were still fewer people, fewer automobiles, and fewer overall miles driven, but these were still noticeably lower. Human mistake and negligence are mostly to blame for the 8.5% rise in new vehicle registrations, the 79% rise in deaths per 100,000,000 miles driven, and the 21.7% rise in the death rate.
In 2020, more than 4.81 million persons were rushed to the hospital after being injured in an automobile crash. Costs associated with treating those injured in automotive accidents were predicted to total $473.2 billion.
Car Accident Lawyers in Contra Costa County
In California, passengers injured in car accidents can seek compensation from the driver or any other entity they hold responsible. Reach out to a member of our legal team as soon as possible if you have any questions regarding making an insurance claim or need assistance doing so.
Feel free to contact us to speak with a lawyer who specializes in personal injury and wrongful death cases.
Our trusted car accident lawyers in Contra Costa County have the recognition and vast experience advocating for accident victims. Our clients have been awarded compensation totaling $400 million.
Contact (888) 488-1391 or click the "Do I Have a Case?" on our website to schedule a free consultation with one of our lawyers.