An unidentified man was killed while another person was seriously hurt after a deadly head-on crash in Ione on Tuesday evening, January 18, 2022.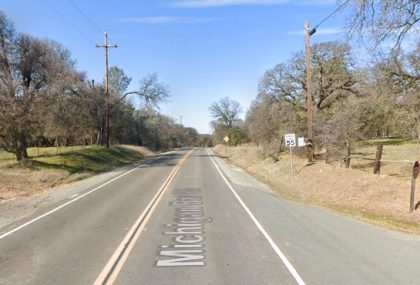 The accident transpired at approximately 5:44 p.m. on State Route 104, just west of Michigan Bar Road.
A westbound 2005 Honda was initially traveling on Highway 104 when it veered across the double yellow line attempting to pass a 2022 Ram towing a boat.
This caused the Honda to collide head-on with an oncoming 2013 Acura. The Honda crashed into Ram's boat trailer following the initial collision.
Unfortunately, the Honda driver was killed in the crash. He was pronounced dead at the scene.
Meanwhile, the 2013 Acura driver was rushed to Mercy San Juan Medical Center with major injuries. He was identified as 22-year-old Tori S.
It's unclear whether intoxication played a role in the accident. The California Highway Patrol is further investigating the case.

Fatal Head-On Collision Statistics
A head-on accident occurs when two cars strike immediately while going in opposite directions. These collisions can result in serious injuries and even death, even at low speeds.
Although head-on collisions account for only 2% of all accidents, they account for 10% of all fatalities on U.S. highways. Drivers who are distracted or tired are more likely to be involved in a head-on accident.
According to the Fatal Analysis Reporting System (FARS), rural roads account for 75% of all head-on collisions. Head-on crashes are more common on two-lane roadways.
A head-on collision is frequently caused by careless driving, such as inattentive driving, excessive speeding, or other sorts of reckless driving.
Head-On Collision Lawyers for Victims in Amador County
The victim's family needs to seek the assistance of an expert wrongful death attorney who specializes in head-on crashes during this painful time.
Legal assistance from a professional California motor vehicle accident lawyer is critical for victims of these accidents. Otherwise, they may not obtain the available compensation.
The injuries or wrongful death caused by a head-on accident necessitate significant investigation and inquiry. Make sure you choose a firm that has extensive experience dealing with head-on crashes and the resources to take your case to trial if necessary. The insurance companies have a legal team working against you, but you have your own.
Do not communicate with an insurance claims adjuster before speaking with one of Arash Law's experienced Amador County head-on accident attorneys. We can assist you in avoiding making statements that could jeopardize the outcome of your lawsuit. The consultation is free, and you don't have to pay anything unless we make you money!
To book your free no-obligation fatal car accident case assessment, call Arash Law at (888) 488-1391 or contact us online today.