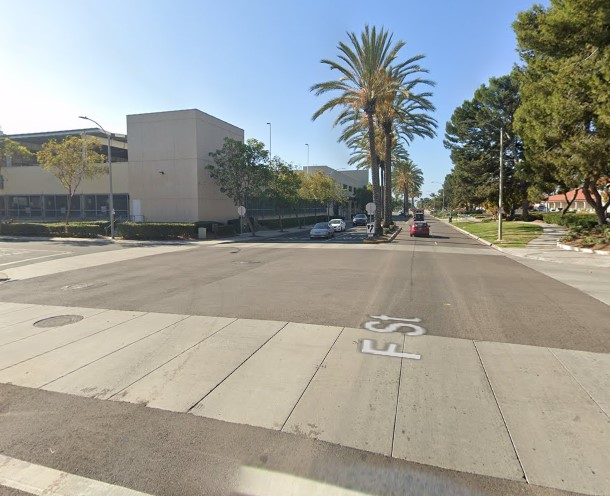 A female pedestrian was seriously injured after being struck in an alleged hit-and-run crash in Chula Vista on Wednesday afternoon, January 18, 2023.
According to the Chula Vista Police Department, the pedestrian and vehicle crash occurred around 4:30 p.m. at the F Street and Garrett Avenue intersection.
Responders arrived at the scene and found the injured victim unresponsive. She was transported by fire personnel to a nearby trauma center after they applied life-saving procedures. Despite major injuries, she is reportedly in stable condition.
The motorist allegedly fled the scene following the crash and is not yet in custody. A community service officer who witnessed the event stated the vehicle involved looked to be a white work van with a mounted boom on top.
Authorities confirmed the victim, whose identity is being withheld, is a Chula Vista resident. The search for the driver continues, and anyone with information is urged to contact the investigators.

Hit-and-Run Accident Statistics
In the United States, it is a serious crime to cause an accident involving a vehicle and then leave the site without rendering aid. The motorist faces harsh penalties, including probable imprisonment, if authorities are successful in locating him or her.
At least one driver causes an accident and then flees the scene every day in the United States. Since 2006, almost 2,000 people have been killed in such catastrophes. It was predicted that more than 60% of the fatalities would involve pedestrians.
It's not as often as you may expect that people who cause accidents involving pedestrians or other motorists will stop to help. During traffic encounters for DUI or other infractions, several drivers have left the scene, abandoning their cars on the shoulder or fleeing the area quickly.
Hit-and-run accidents accounted for over half of all California deaths between 2009 and 2016. The Golden State ranks high on the list of states responsible for deaths, with an estimated 3,562 deaths attributable to it.
Hit-and-Run Accident Victim Lawyers in Chula Vista
When someone is hurt in a car accident in California, they can either press criminal charges against the person who was at fault or file a civil claim for damages with their insurance provider.
A personal injury or wrongful death claim might be your best bet if you or a loved one were critically injured or killed in a hit-and-run tragedy.
Call one of our seasoned attorneys to discuss your case and potential legal options if you or a loved one has been injured or killed as a result of another person's negligence.
Our trusted hit-and-run accident victim lawyers in Chula Vista have extensive experience and accolades advocating for accident victims. Our clients have been awarded compensation totaling $400 million.
Call (888) 488-1391 now or click the "Do I Have a Case?" on our website to set up a free consultation with one of our attorneys.