A 25-year-old identified as Green S. was hurt following a suspected DUI crash in Sonora on Thursday night, January 20, 2022.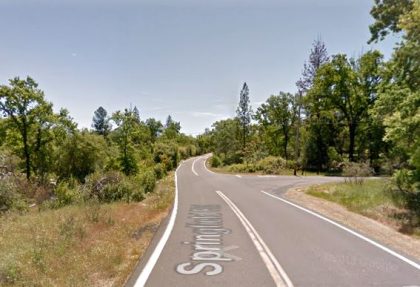 The crash transpired at approximately 11:00 p.m. on Shaws Flat Road near Springfield Road in Sonora.
A northbound 2014 Mazda sedan was traveling on Shaws Flat Road when the driver abruptly slowed the vehicle down.
Meanwhile, a 1994 Chevrolet pickup that was driving behind the Mazda sedan was unable to stop in time and rear-ended the sedan.
The Chevrolet driver and its passenger sustained minor injuries in the crash and were both taken to an area hospital for treatment.
The Mazda sedan driver was later identified as 26-year-old Kylie M. She was uninjured in the mishap. She was later arrested on DUI-related charges.
The Chevrolet driver was also arrested for DUI-related charges. Local authorities are further investigating the case.

DUI Crash Statistics
Every day, around 28 people in the United States are killed in drunk-driving accidents — one every 52 minutes. In 2019, these deaths were at their lowest percentage since 1982, when the NHTSA began publishing alcohol data – but 10,142 individuals were killed.
In 2016, 1,059 persons were killed in alcohol-impaired crashes in California, a 16.2% rise from 911 in 2015 and a 27.7% increase from 829 in 2012. In 2016, 29.2 percent of the 3,623 motor vehicle deaths involved a motorist with a BAC of 0.08, which is somewhat higher than the national average of 28 percent.
When drivers are intoxicated, they are far more likely to be involved in automobile accidents that result in catastrophic injuries—driving while intoxicated increases the danger of irresponsible or reckless behavior.
Many DUI-related events involve drivers who are speeding while under the influence of alcohol.
DUI Accident Lawyers for Victims in Tuolumne County
Sustaining an injury in an accident due to someone else's careless or illegal behavior can drastically alter your life. You may become physically incapable of working or even caring for yourself. On top of your regular monthly bills, medical bills can rapidly become overwhelming.
You may require continual medical treatment and rehabilitation to lead a regular life again. Arash Law's Drunk Driving Accident attorneys in Tuolumne County can assist you in obtaining maximum compensation from those responsible for your injuries, allowing you to get your life back on track.
Drunk drivers must face the consequences for their heinous and hazardous actions. Victims of DUI accidents are entitled to justice. Our law office is dedicated to assisting wounded victims in maximizing their compensation to pay their medical expenses and support their families.
If you or a loved one has been harmed in a drunk driving accident in California, please get in touch with our legal team for assistance. Call our hotline at (888) 488-1391 for a free consultation with one of our attorneys.