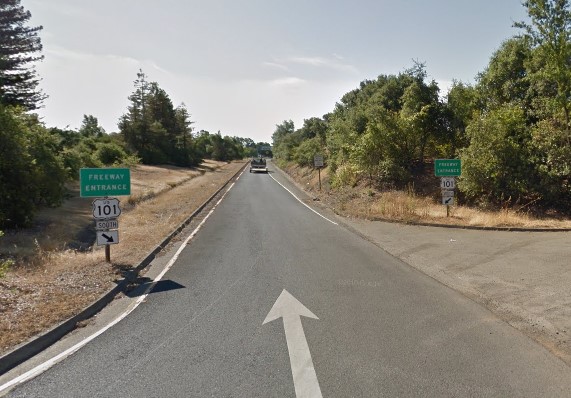 At least five people were injured following a multi-vehicle collision near Cloverdale early Saturday morning, January 21, 2023.
According to authorities, the crash occurred around 7:45 a.m. on Asti Store Road, southbound Highway 101.
Reports indicated that black ice may have played a factor that involved two pickup trucks and a Porsche.
Paramedics were called to the scene and rushed five people to hospitals with unspecified injuries.
One of the pickup trucks was on its side, and another had flipped over while carrying a flatbed trailer.
Due to the collision, one lane of the roadway was closed. Just after 10 a.m., all roads were available.
Crews were scheduled to remain on the scene until early Saturday.

Multi-Vehicle Collision Statistics
According to the NHTSA, there were more than 5.2 million car accidents in the United States in 2020. Less than 1% (35,766) of these crashes resulted in fatalities, while more than 30% (1.6 million) resulted in injuries.
According to trends, fatal collisions increased by 6.8% between 2019 and 2020, and the mortality rate rose to 1.34 deaths per 100 million vehicle miles. A record of 79 injuries per 100 million miles traveled by vehicles in 2020, a 6% decrease over 2019.
In car accidents, 67 percent of those killed or seriously injured are drivers, 24 percent are passengers, 4% are motorcycle riders, 3% are pedestrians, and 2% are pedal cyclists.
A multi-vehicle collision occurs when three or more drivers are involved for various reasons. Up to six cars may become entangled in the wreckage following an accident.
Multi-vehicle crashes, unlike traffic accidents, frequently result in fatalities, significant injuries, and property damage. Everyone nearby may suffer if you lose control or are oblivious to your surroundings. In the majority of cases, such crashes are more likely to occur.
Trusted Car Accident Attorneys in Cloverdale
When a driver causes an accident, the victims may have a right to compensation for their injuries. California, like most states, requires liability insurance.
Those injured in car accidents have the right to collect compensation for their physical and emotional suffering and their economic losses (medical expenses, lost wages, and missed work).
Our car accident attorneys in Cloverdale have extensive experience handling these cases. Over $400 million in compensation has been obtained by our clients through our efforts.
Our free consultations and case evaluations are available to victims of car accidents. In every case, we put our client's interests first and work hard to ensure they receive a fair settlement.
To arrange a free legal consultation, complete the "Do I Have A Case?" form on our website or dial (888) 488-1391.