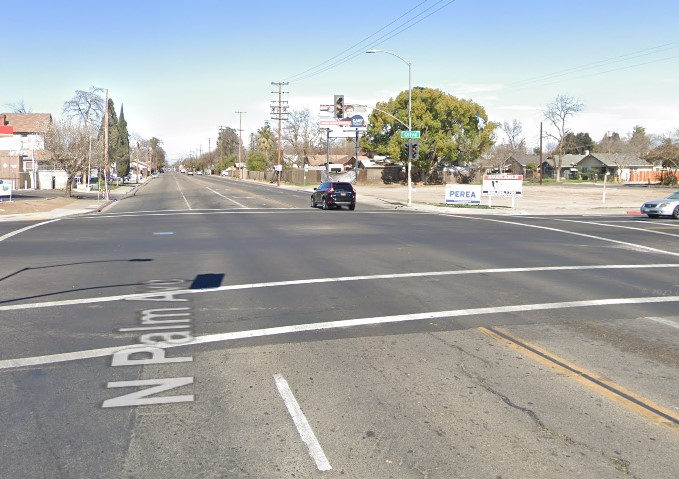 A bicyclist was injured and hospitalized after being struck by a vehicle from behind in Fresno on Sunday afternoon, January 22, 2023.
According to the Fresno Police Department, the crash occurred around 2:30 p.m. at the North Palm and East Olive avenues in the Tower District neighborhood.
The biker was reportedly traveling west on Olive when a white car heading north on Palm struck him. The resulting impact threw the rider over the vehicle.
Responders from the police and fire department attended to the injured rider before an ambulance transported him to a local hospital. His current condition remains unknown.
As the investigation into the crash continued, police were unsure who among the motorists had the right of way.

Bicycle Accident Statistics
Bicyclists in the United States are still in serious danger of being seriously hurt or killed, despite the greatest efforts of lawmakers and law enforcement. In 2016, around 800 cyclists were killed in the United States. The state of California is mostly to blame for these deaths.
The number of reported bicycle accidents dropped by 50,000 last year compared to the previous year. Accidents involving bicycles decreased by 12 percent between 2000 and 2001. However, the number of fatalities rose.
California has the highest rate of bike-related deaths in the United States, at 4.4 per 100,000 inhabitants. According to the National Cycling Safety Foundation, 145 persons were killed and 11,116 were wounded in California bicycle accidents in 2017.
You should always be aware of the potential dangers that exist whenever you choose to ride a bicycle. While motorists routinely disregard posted speed limits or fail to allow bicycles three feet of space when passing, they endanger the lives of everyone on the road. With an increase in risk comes an increased possibility of fatality.
Bicycle Accident Lawyers in Fresno
In the event of a serious injury or fatality sustained in a California bicycle accident, you may be entitled to financial compensation. You might be able to file a personal injury or wrongful death lawsuit for damages if you or a loved one were wounded due to another party's negligence.
When you come in for your free initial consultation with one of our attorneys, they will go through your legal options with you and let you know if there is anything that could lower the amount of money you receive in a settlement.
Our trusted and award-winning bicycle accident attorneys in Fresno have extensive experience advocating for accident victims. Our clients have been awarded compensation totaling $400 million.
Contact (888) 488-1391 or click the "Do I Have a Case?" on our website to schedule a free consultation with one of our lawyers.