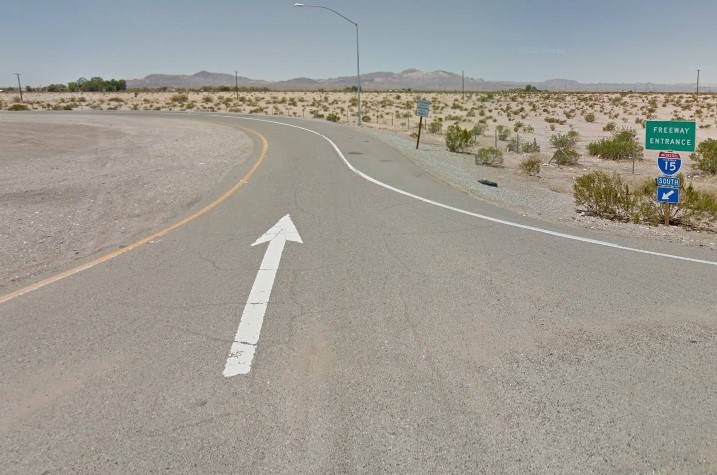 A single-vehicle crash severely injured one person and killed another in San Bernardino County on Monday afternoon, January 23, 2023.
According to reports, the collision occurred around 2:47 p.m. on southbound Interstate 15 at Harvard Road.
Traffic logs indicate that a black or dark green Toyota Tacoma pickup vehicle lost control at an unknown speed.
The truck swerved onto the right shoulder and rolled several times before landing on its roof about 30 feet off the freeway.
Inside the upside-down pickup truck, firefighters assisted two people and a dog.
Rescue teams requested one helicopter to transfer a person with significant injuries. Mercy Air #66 took the individual to Loma Linda University Medical Center.
The other person died due to the injuries incurred in the crash. The dog was examined and found to be in good health.
Authorities have not released any details on the victims' identities.

Fatal Single-Vehicle Crash Statistics
According to the Centers for Disease Control and Prevention, 1.35 million people die on America's highways yearly. These accidents frequently kill bikers, motorcyclists, and pedestrians.
Globally, car accidents are the eighth leading cause of death for young children and teenagers.
For every 100 kilometers driven, there were 1.37 fatalities in the United States in 2020. Traffic fatalities increased by 18.4% in the first half of 2021 over the same period in 2020.
A single-car collision could be the consequence of a variety of factors. A driver loses control of their car after speeding or making sudden movements on a wet, slick road, resulting in a run-off-the-road accident. Debris-like branches or items falling from lorries may be strewn over the road.
Wearing a seatbelt, remaining alert, and avoiding distractions while driving helps reduce the likelihood of these occurrences. Regardless of precautions, persons risk being involved in these fatal accidents.
Car Accident Attorneys in San Bernardino County
Car accidents frequently result in severe bodily and emotional injuries. They result in high hospital and medical care expenditures and a lengthy legal process because you must file a claim against the liable party. These circumstances are typically unfavorable to you.
You should consult a lawyer immediately if you have been injured in a car accident. It is vital to consult with one as soon as possible following a serious incident. After an automobile accident, filing a claim as quickly as possible will protect your legal rights.
Our car accident attorneys in San Bernardino County can assist you in obtaining the compensation that you deserve. Our team's efforts have resulted in damage claims totaling $400 million for clients throughout California.
Our contingency fee agreement ensures you receive a settlement without paying anything out of pocket. Call (888) 488-1391 for a free consultation or fill out our "Do I Have a Case?" form on our website.