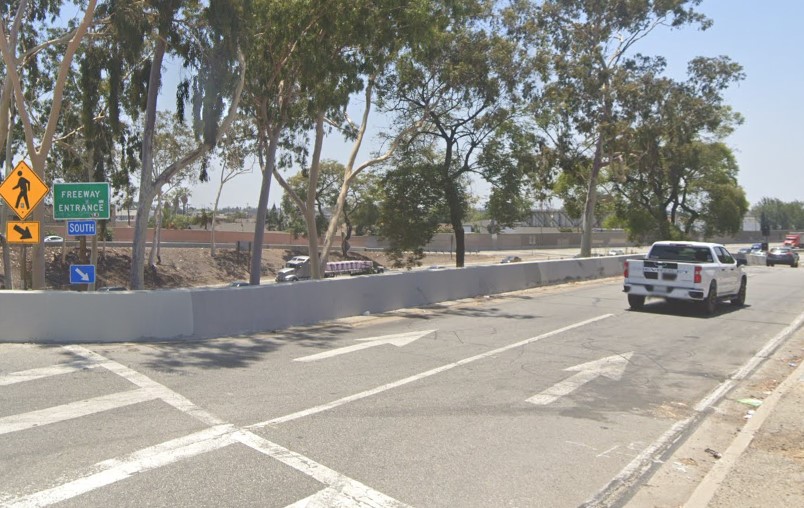 Authorities reported that a pedestrian was killed after being struck by a vehicle in Los Angeles on early Wednesday morning, January 25, 2023.
According to the California Highway Patrol, the fatal crash occurred shortly before 4:16 a.m. on the Santa Ana (5) Freeway at the Cesar Chavez Avenue off-ramp.
Those who witnessed the event reported that the victim was walking along the freeway in the No. 2 lane when the vehicle struck them.
Responders from the Los Angeles Fire Department located the pedestrian on the roadway and declared them dead. No updates on their identification were released.
There was no information immediately available on the vehicle involved and its driver.
Three highway lanes were closed following the crash as the investigation continued.

Fatal Pedestrian Accident Statistics
Governors Highway Safety Association statistics show a 14% decrease in fatalities due to motor vehicle collisions between 2007 and 2016. This terrible increase in pedestrian deaths of 27% also occurred over this time.
These statistics are dismal news for the future of pedestrians in the United States, as the likelihood of suffering serious or fatal injuries as a result of a vehicle collision is expected to climb dramatically in the coming years.
In 2012, automotive accidents were responsible for 809 deaths and 14,000 injuries. This data suggests that pedestrians in California are more likely to be seriously injured or killed in a traffic collision than those living in any other state.
In 2016, automobile accidents claimed the lives of more than 6,000 U.S. citizens. As that year concluded, 88 lives were lost every minute. There are an estimated 137,000 accidental hospitalizations per year in the United States.
Pedestrian Accident Lawyers in Los Angeles
California's law affords pedestrians the same rights as motorists, bicyclists, and passengers in the case of a serious or deadly traffic collision.
Put yourself in the place of someone who has been harmed or who has lost a loved one as a result of the negligence of others. It is possible to seek compensation in the form of a personal injury or wrongful death lawsuit after such a tragic event.
Claiming compensation from an insurer after an accident that left you or a loved one injured may be a frustrating and time-consuming ordeal.
Our trusted pedestrian accident lawyers in Los Angeles have extensive experience and accolades advocating for accident victims. Our clients have been awarded compensation totaling $400 million.
Call (888) 488-1391 now or click the "Do I Have a Case?" on our website to set up a free consultation with one of our attorneys.