Three unidentified people were killed following a deadly head-on crash in Folsom on Tuesday afternoon, February 15, 2022.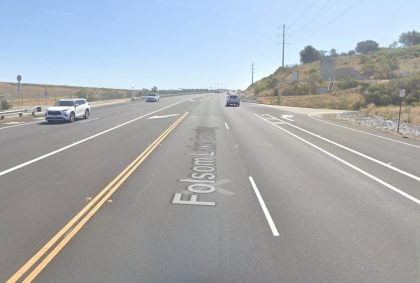 The fatal collision transpired at approximately 3:45 p.m. on Folsom Lake Crossing near Folsom Lake.
One vehicle reportedly crossed the double yellow lines for unclear reasons and collided head-on with another oncoming vehicle.
One person was extricated by emergency personnel from the wreckage. Three people were sadly killed in the crash.
The identities of the involved parties have not been disclosed. It's unclear whether intoxication played a role in the fatal crash.
Local authorities are further investigating the case. They will attempt to determine the factors and the liability in the accident.


Fatal Head-On Collision Statistics
Head-on collisions are extremely deadly due to the combined momentum of two cars colliding head-on. Unfortunately, a head-on collision has approximately twice the momentum of a collision in the same direction. The force created by this additional momentum makes head-on accidents so dangerous and often fatal.
Each year, approximately 37,000 people are killed, and 2.3 million people are injured in motor vehicle accidents in the United States. Although head-on collisions account for only 2% of all accidents, they account for 10% of all fatalities on U.S. highways.
On freeways and at traffic lights, stop signs, and blind intersections, head-on collisions are common. Head-on collisions on highways are most common when drivers enter the wrong way on on-ramps or off-ramps, which can be caused by alcohol or drug use.
Drunk driving, distracted driving, inexperience, or even technical failure can contribute to head-on collisions.
Fatal Sacramento County Car Accident Lawyers for Victims
You are entitled to compensation for all the losses you will suffer throughout your life due to your truck accident injuries. In the case of permanent injuries, the lifelong costs of medical care can be staggering. Add in the lost earning capacity and your pain and suffering, and it becomes clear why some permanent injuries result in multi-million dollar verdicts.
But how are these losses calculated? They have not occurred when your case is settled, or the jury issues a verdict. To prove these losses, your lawyer will hire expert witnesses to project the losses you will suffer throughout your life due to your permanent injuries.
If you or someone you know got injured in a vehicular or workplace-related accident, contact Arash Law of Sacramento to speak to a winning team! Our acclaimed accident lawyers represent people in Sacramento who have been seriously injured. Our Sacramento County accident attorneys believe that you deserve full and fair compensation for your losses.
Whether they were a pedestrian struck by a vehicle resulting in a severe spinal cord injury or a victim of a DUI accident that results in wrongful death – You can count on us. Call (888) 488-1391 or email us to schedule your free consultation.