Sacramento

Truck Accident Lawyers
with over $400 Million Recovered in Compensation for Injury Clients.
You May Be Entitled To Compensation

Sacramento Truck Accident Lawyers with A+ Rating
Truck accidents can result in some of the most severe injuries of all motor vehicle crashes. This happens because the added size and weight of the vehicle generates more force in a collision.
That force has to go somewhere, and too often, it goes to victims in other vehicles and on the roadways. Many truck accidents result in serious injuries that permanently disable a victim. Some victims are not able to survive truck accident injuries.
When this happens, surviving family members have the right to bring a wrongful death claim against the negligent truck driver or transportation company. Whether you have suffered mild injuries or serious ones, you have the right to be compensated for all the losses you have suffered due to someone else's negligence. It is essential to consult with an experienced Sacramento truck accident lawyer about your legal rights.
We have helped many auto accident victims throughout California protect their legal right to compensation. Learn more about what to do after a truck accident, what you are owed for your injuries, and how your claim will be handled if you have been permanently disabled.
Verdict for a client who was sideswiped by a commercial truck.
– 
JUDD ROSS ALLEN
Getting Around Sacramento Safely
Any auto accident is more likely to occur wherever there is the most traffic. Similarly, truck accidents are most likely to occur on the major highways and surface streets where trucks are crossing through the Sacramento area. Use caution on these primary routes:
The Lincoln Highway (State Route 50)
Interstate 5
Interstate 80
State Route 99
Land Park Drive near the Sacramento Zoo
Stockton Boulevard
What Should I Do After a Truck Accident?
In the chaos of an accident scene, it can be challenging to know what to do. Your priority should always be the health and safety of everyone on the scene — call 911 for anyone who needs immediate medical attention. If you can safely move, get out of the way of traffic, and find a place where you can safely wait for help.
Many accidents cause secondary accidents from "rubberneckers" who are paying attention to the crash instead of the road or distracted drivers who are not paying attention to the disabled vehicles in the roadway. You want to be out of the path of traffic and away from these dangers.
Law enforcement officers should respond to the scene to ensure everyone's safety, move vehicles out of the path of oncoming traffic, and issue any traffic citations that are warranted. They will take your statement about the accident and facilitate the exchange of insurance information.
When you speak with the other driver, you may ask if they need help or exchange your insurance information. What you should never do is discuss the accident. Even a simple statement like "I didn't see you!" or "I'm sorry!" could be used against you later. There is very little that you need to say to other drivers on the scene. Try to say as little as possible.
If you do not leave the scene in an ambulance, it is still important to get checked out by a medical professional as soon as possible. You may not know you are injured right away. Some severe injuries, like a small bleed in the brain, may not show symptoms for hours. By then, it could be too late for doctors to treat the injury. When you go to an emergency department or urgent care facility, the medical staff will have access to crucial diagnostic equipment (like blood testing, x-ray machines, and MRIs).
They will also be able to monitor your vital signs for even small changes that could indicate a problem. This method is the best way to catch symptoms before they develop into life-threatening conditions. Always find a doctor, physician's assistant, or nurse practitioner to check you out as soon as possible after an accident occurs.

Emperatriz Ayala
My husband had an accident 2 years ago, a 85 years old man hit him, the Arash law group works very well on my husband case that took 9 month and he won the case and my husband was happy with the results. A year later I got into an accident as well and I'm still waiting in my case is almost resolving and it's 9 months already. This people knows the law and they do their job right to help you out in getting the most for you to fight on your behalf. I strongly recommend the Arash Law firm they do things right in a efficient and professional manner.

Chris Zavala
Had a great experience with all the people at Arash law. Long story short was in a bad car accident. It was overwhelming and the whole process was a lot, but they kept me in the loop. They answered all my questions and gave me great advice. Couldn't be any happier. Would definitely recommend anyone looking for a
personal injury lawyer
. They'll guide you through the whole process!

Jill Smith
Having Arash Law handle my auto accident was the best decision I could have made. Everyone I interacted with was kind, professional and detail oriented. I am extremely happy with the outcome and would recommend them highly.

Joseph R. Porter
From start to finish, Arash Law firm is there every step of the way with close, constant, personal contact and attention. I never knew a Law firm could actually care so much for me as a person and what I was personally going through as well as the settlement I was going to recieve once my case was finally completed. Thank you to everyone at Arash Law for your ongoing support and communication. You are the ONLY firm I will ever recommend to someone who is need of a great attorny.

Monica Parra
I had an excellent experience with Arash Law. I will definitely recommend to my family and friends. I interviewed a few firms before deciding to work with Arash Law. What made my experience excellent was (i.e. head attorney being accessible to talk to and he answered all my questions and concerns, sensitive and thorough personel who completed in home intake & follow up process, being connected immediately to quality Physicians who addressed my injuries and recovery process, clear contract-read throughly to ensure its something you can commit to). Being in a car accident is a traumatic experience and I had a sense of peace knowing Arash Firm was walking with me throughout the whole process. Thank you Arash Firm for all your hard work and help. I am so grateful and appreciative for you all! 🙏 With Gratitude, Monica Parra
The Types of Trucks That Cause Accidents
There are many different types of trucks on the roads in and around Sacramento. These are just some of the many types of trucks that could crash and cause you injuries:
Eighteen wheelers
Tanker trucks for liquid cargo
Construction trucks
Garbage trucks
Cement trucks
Box trucks
Moving trucks
Tow trucks
Tractor-trailer
In any accident, the type of truck involved is important. Depending on the type, the truck driver may not be the only defendant with a legal obligation to compensate you for your injuries.
Who Has to Pay For My Truck Accident Injuries?
Owners of trucks can be held liable for injuries caused by a negligent driver. Because of this, many truck accident injury claims are paid by transportation companies, or delivery services, or other large businesses that own or operate the truck. A truck accident might also be caused by defective equipment, parts, or systems in the truck. In this case, the manufacturer might be liable for the accident and be required to pay you for your injuries and losses.
It is essential to consult with a Sacramento truck accident lawyer about your particular case. Doing this is the only way to be sure you are pursuing claims against all potential defendants and not missing out on any sources of compensation to which you are legally entitled.
What Am I Owed For My Injuries?
A negligent driver who causes a truck accident must compensate you for all the injuries and losses you suffer as a result of that accident. There are many losses that you will suffer. It is vital to work with an experienced truck accident lawyer who knows how to prove the fair value of all the many losses you have suffered. Here are some of the most common areas of compensation in a truck accident personal injury claim:
The person who was at fault for causing the accident must compensate you for all the medical bills you incurred as a result of that accident. These bills can include those from the ambulance, the emergency room physician, x-rays and other diagnostic testing, lab work, consultations with specialists, follow up visits with your primary care doctor, and any other medical bills that were made necessary because of the accident. It also includes pain management services or treatment.
Many accident victims receive ongoing therapy with physical therapists, chiropractors, or pain management specialists. These, too, are medical bills that are related to the accident. In some cases, different insurance companies must coordinate payment for your care. For example: if you have health insurance, this company is obligated to pay for your treatment.
But if you later get compensation for these bills in a personal injury settlement, your health insurance company could claim reimbursement for the bills they have paid that were related to the accident. If you were injured on the job, your employers' workers' compensation carrier must also pay for your medical bills. They can seek reimbursement from a personal injury award that also compensates you for the same medical bills. These issues can get very confusing.
The competing insurance companies might try to claim more reimbursement than they are entitled to. Our experienced truck accident lawyers at Arash Law headed by Arash Khorsandi, Esq. know how to handle these competing claims. They will ensure that all liens are resolved, you get the compensation to which you are entitled, and that your medical bills are ultimately paid by the proper party.
Many accident victims miss time from work due to the accident. If your injuries are minor, you might only be out for a few hours on the day of the accident. If you have ongoing appointments with a physical therapist or chiropractor, you might miss a few hours each week for months after the accident.
And if you are hospitalized or must have surgery, you could miss entire weeks of work because of the accident. Regardless of how severe your injuries are, the defendant must compensate you for whatever wages you lost due to the accident. So how are lost wages calculated? Often, it is a simple calculation of your hourly rate times the number of hours you missed. (If you are paid a salary, this can be prorated based on a forty-hour workweek.)
But lost wages can be more complicated if you missed out on a bonus, commission, or overtime because of the accident. The defendant still has an obligation to compensate you for these lost wages, but you must be able to prove the exact value of what was lost.

This process can be challenging if your bonuses are discretionary or your commissions vary each month. Luckily, experienced injury lawyers know how to prove these losses to ensure that you are compensated for all the different wages you have lost due to the accident.
You are entitled to compensation for the intangible losses you suffer after an auto accident, as well. These intangible losses can include the physical pain of your injuries and medical treatment. It consists of the emotional suffering of missing important family events or being unable to pick up your children.
It includes the stress of missing work, making doctors' appointments, and having your life thrown into chaos by dealing with the aftermath of the accident. All of these losses are very real, and the law requires you to be compensated for them. The challenge with these intangible losses is that they can be challenging to prove. There are no receipts to show the value of your stress or documentation to show how the accident strained your relationships.
Insurance companies try to use this fact as an excuse to offer very little compensation for pain and suffering. Because of this, it is crucial to get your own truck accident lawyer who can tell you what your claim is really worth. Experienced injury lawyers know how to prove these losses to a claims adjuster or jury. They will ensure that the insurance company doesn't get away with a lowball offer - or pressure you to settle before you can investigate your claim and find out what your pain and suffering is worth.
What If I Am Permanently Injured?
Truck accidents can lead to serious, life-threatening injuries. Many accident victims who can survive their injuries are permanently disabled. They may only be able to return to part-time work or a limited job role. They might never be able to return to work at all. Some have to remodel their homes with wheelchair ramps, accessible showers, lower countertops, or other modifications that accommodate their injuries.
And of course, these permanent injuries will lead to medical bills for the rest of their lives. Pain and suffering can be substantial, and it continues for the rest of the victim's life. So how are these losses compensated? Your Sacramento truck accident lawyer will likely need to hire expert witnesses to project the lifelong costs of your injuries. A vocational expert can testify about whether or not you are able to return to work in any capacity.
A life care planner can project the costs of your medical bills, home modifications, assistive devices, in-home care, and other expenses made necessary by your injuries. And an economist can calculate these projected costs with adjustments for inflations and other economic factors. A lawyer knows how to use this information effectively to make a persuasive case to a jury. Doing this helps ensure that you are awarded fair compensation for all the future costs associated with any permanent injuries.
Settlement in a case where a client was injured while unloading commercial truck; client sustained crush injuries to legs.
– 
JUDD ROSS ALLEN
Truck Accident Settlement
A top rated and large delivery truck company rear ended our client on the freeway. Our client was a middle aged woman who suffered neck and back injuries. The defense tried to blame it on her weight and pre-existing conditions. Eventually, we were able to resolve the matter at mediation, before going to trial.
Truck Accident Settlement
A top rated and large delivery truck company rear ended our client on the freeway. Our client was a middle aged woman who suffered neck and back injuries. The defense tried to blame it on her weight and pre-existing conditions. Eventually, we were able to resolve the matter at mediation, before going to trial.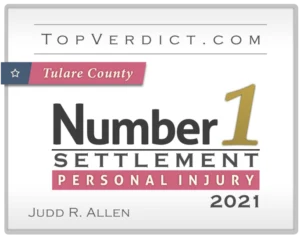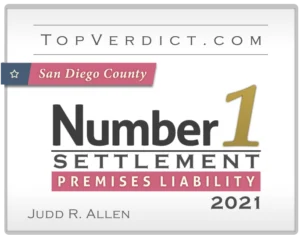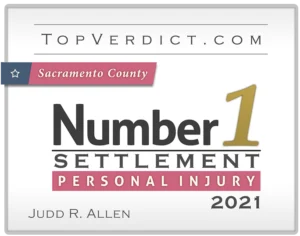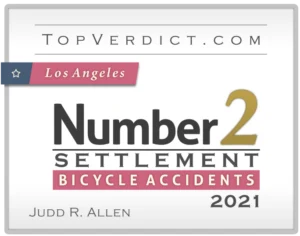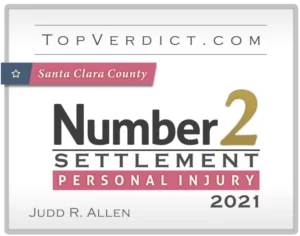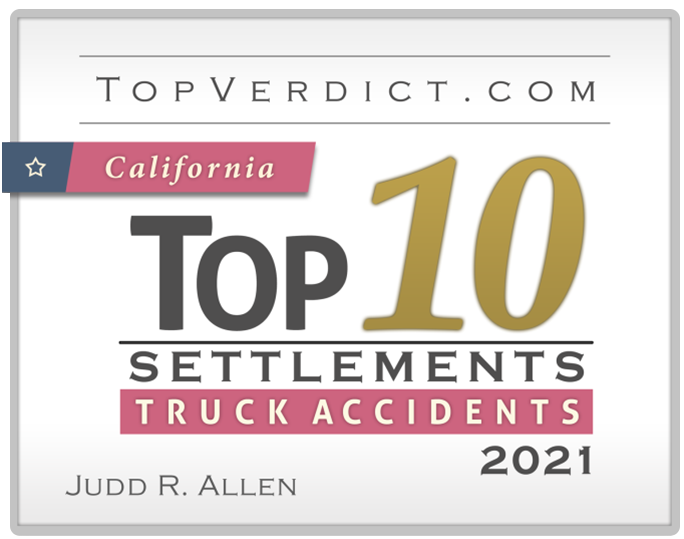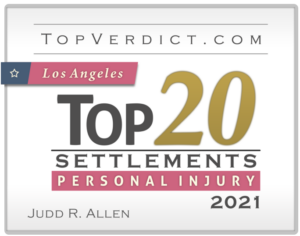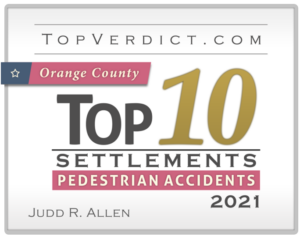 The Right Sacramento Injury Lawyers For All Truck Accident Cases