Sacramento

Uber Accident Lawyers
with over $500 Million Recovered in Compensation for Injury Clients.
You May Be Entitled to Compensation

Trusted Uber Accident Lawyers who

Turn Victims Into Victors in Sacramento
Digital ridesharing services like Uber have become indispensable in the global transportation industry. Possibly hundreds of thousands within Sacramento alone. Hence, car accidents involving rideshare vehicles will be inevitable. If you or a loved one suffered injuries from an Uber crash, know that our Sacramento Uber accident lawyers are here to help. Call Arash Law at (888) 488-1391 for a free consultation today.
What made ridesharing so popular are the convenience, technology, and affordability of the services. It makes traveling easier and more affordable for people to get to their workplaces, schools, social events, and other destinations. While ridesharing services have already gained popularity, they are still considered new and require modifications by the government to address several legal issues.
The fact that many people got interested in participating in the "gig economy" and worked as either part-time or full-time drivers contributed to the number of rideshare vehicles on the roads. Like other drivers in California, rideshare drivers have a responsibility to avoid causing any injuries to other motorists, passengers, pedestrians, cyclists, and others. 
Unfortunately, Uber vehicular accidents seem unavoidable nowadays due to several factors. Right from the start, victims should be aware that the rideshare drivers and companies can be held liable if they are proven to be at fault.
Navigating the legal process can be overwhelming. We want you to focus only on your recovery. The experienced Sacramento Uber accident lawyers at Arash Law, founded by Arash Khorsandi, Esq., will help you get the compensation you deserve.
A farm worker, suffered multiple broken bones and other orthopedic injuries resulting from an auto accident where the defendant driver attempted to make a left turn in front of our client in heavy fog.
– 
ARASH KHORSANDI
The majority of ride-sharing businesses are regulated by the California Public Utilities Commission (CPUC), which classifies them as Transportation Network Companies (TNCs). To legally operate, TNCs must comply with licensing requirements, including a mandatory insurance policy. This insurance policy will cover deaths, personal injuries, and property damage.
TNCs may satisfy this requirement through:
TNC insurance maintained by the driver;
TNC insurance maintained by the TNC that provides coverage:

If a driver does not maintain the required TNC insurance
If the driver's TNC insurance ceases to exist or is canceled

A combination of 1 and 2
Moreover, rideshare companies must maintain an insurance policy offering excess coverage. This should protect the company and the driver for a minimum of $200,000 per incident. The coverage addresses liabilities stemming from a driver's use of a vehicle in association with the company's online application or platform. When navigating the complexities of rideshare accidents, it's essential to have trusted legal counsel by your side. Our Sacramento Uber accident lawyers know the ropes and have a track record of making sure victims get the compensation they deserve.
As the primary regulator, the CPUC could also require the TNCs to submit the following records:
Reports about driver training programs
Accessibility plans
Strategies to prevent discrimination towards disabled communities
Annual updates on accessibility plans.
Along with regulatory requirements, TNCs are also mandated to file reports about accessible vehicles, service by ZIP code, problems with drivers, hours logged by drivers, miles logged by drivers, and an annual list of drivers completing their training courses.
TNCs are further required to ensure that their drivers' Department of Motor Vehicles (DMV) does not have any records of:
Having more than three demerit points in the preceding three years.
Major violations (including convictions for hit-and-run, reckless driving, or driving with a suspended license) in the preceding three years.
Driving under the influence (DUI) convictions within the past seven years.
The DMV has an advanced program called Employer Pull Notice (EPN) that can notify a company whenever a driver's record has any new convictions, accidents, failures to appear, driver's license suspensions or revocations, or other actions taken against a driving privilege.
800+ Real Client Reviews Verified by Google
How Do We Know Who is Liable in An Uber Accident in Sacramento?
In accidents involving rideshare vehicles, it is not easy to determine who is at fault or negligent. Because Uber drivers are independent contractors, many TNCs claim they are not liable for the mishaps. TNCs argue that Uber drivers are solely liable for any damage they cause while working as independent contractors. But in reality, rideshare companies can be held responsible in some cases for negligent acts of their drivers.
In many cases, the liabilities of the rideshare companies are always dependent on whether they were actively involved in picking up or transporting rideshare passengers. However, there are also accidents in which the ridesharing drivers or companies are not solely at fault. Some accidents are caused by the carelessness of other drivers, auto parts manufacturers, or even maintenance providers.
The complex liability in ridesharing cases gives more reasons for accident victims to engage the services of Sacramento personal injury lawyers. Expert Uber accident attorneys can conduct independent investigations to determine the cause of the accident and identify all potentially liable parties.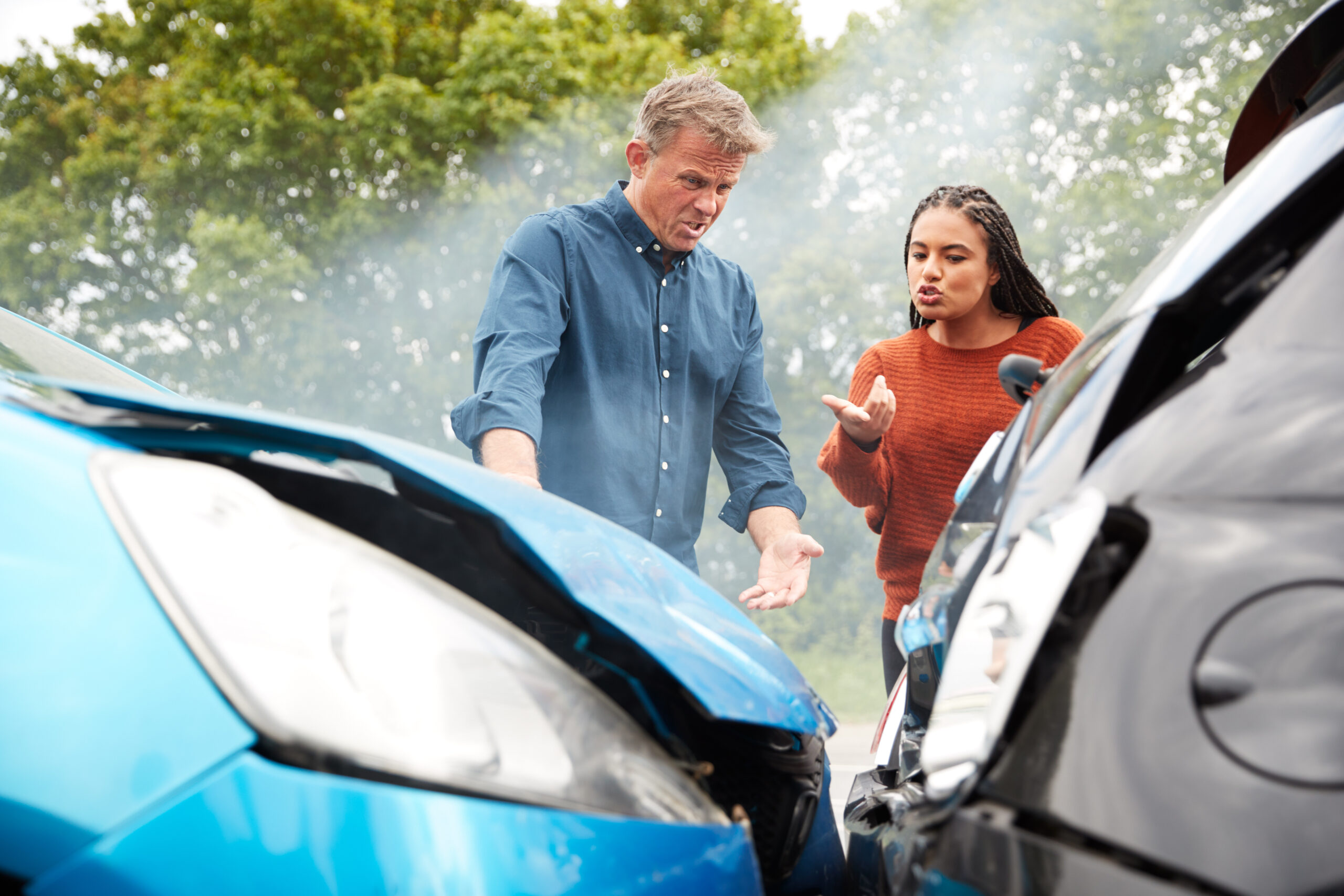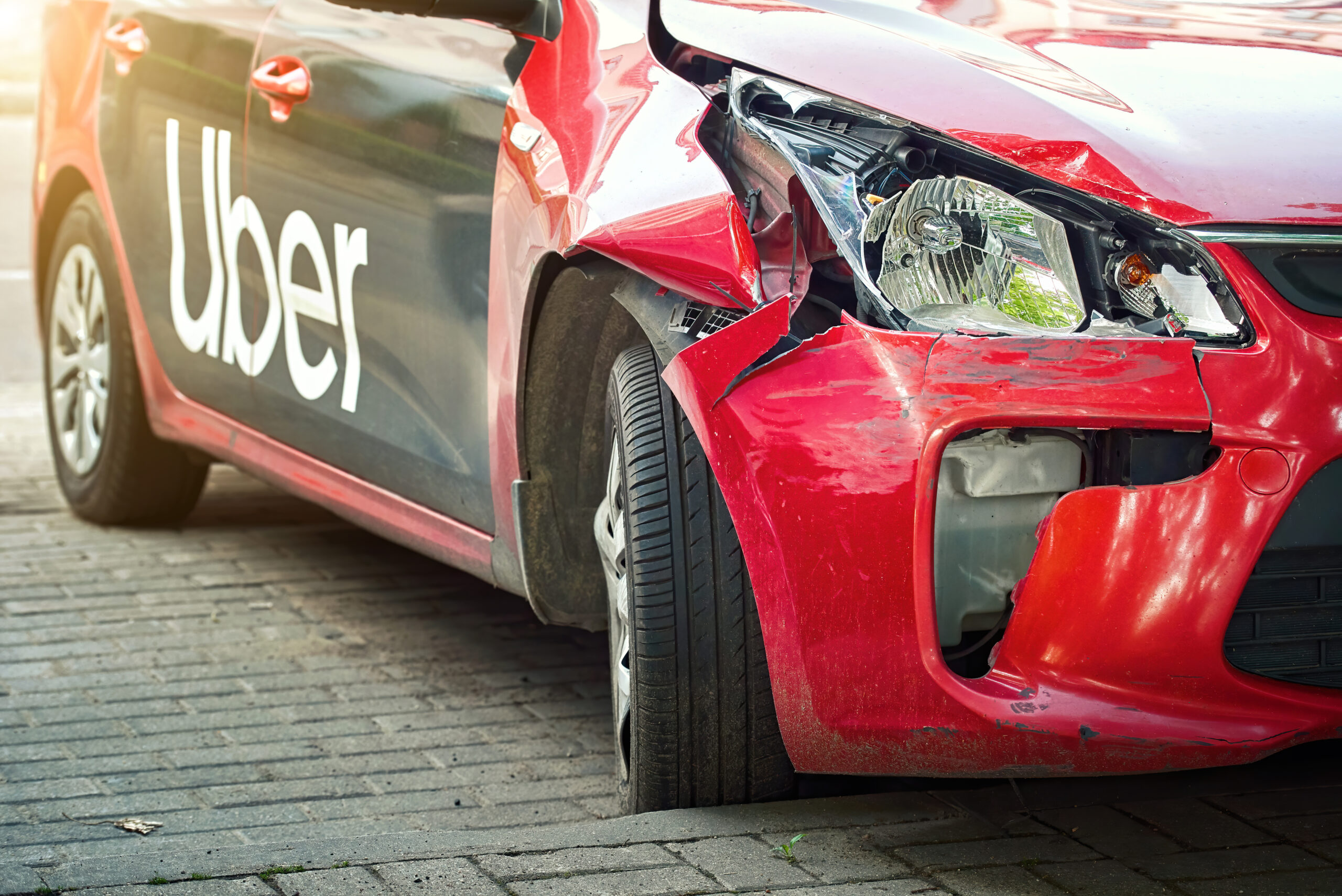 When are Uber Drivers Liable?
Whenever you suffer injuries as a passenger in an Uber accident, you should treat it as any other personal injury case.
It means that the injured party or the victim must prove the following elements:
The defendant owed a duty of care,
The duty of care was breached in some way, and
The breach of duty was the direct cause of the injuries.
As independent contractors, Uber drivers are responsible for the liability for damages that exceed the scope of available coverage through the rideshare company. However, in accidents where rideshare companies' insurance is inapplicable, Uber drivers are solely or personally liable for damages caused by accidents.
Unlike in common carrier and commercial truck accident cases, vicarious liability in rideshare accidents is not always present. In common carriers, drivers are hired as employees to perform specific job duties. The companies have direct control and supervision over common drivers. Thus, vicarious liability always comes into play. 
Since Uber drivers are considered independent contractors, the rules are quite different. Generally, the rideshare companies are not liable for the accidents caused by Uber drivers as they are not their employees. Nevertheless, rideshare companies could still be held liable in cases where it was proven that they failed to conduct a proper screening process on drivers responsible for the accidents. Having a team of experienced Sacramento Uber accident lawyers is crucial when dealing with complex rideshare accident cases to get the most favorable outcomes, and secure the compensation you deserve.
What is The Coverage of Liability in Uber Accidents?
Unlike heavily regulated taxis, Ubers are not covered by strict rules and regulations, making accidents involving them more complicated. The CPUC requires different levels of automobile insurance depending on which of the three periods a driver is involved in.
The three periods are:
Period 0: If the driver is not logged onto the Uber app, Uber does not provide any coverage. In this situation, the driver acts as a private person, and their driving is unrelated to their status as a ride-sharing company contractor.
Period 1: If the driver is logged onto the Uber app but has not yet accepted a ride request, Uber provides liability coverage for their driver if the driver's insurance does not fully cover the claim amount. Uber provides up to $50,000 per person injured, $100,000 total injury liability per accident, and $25,000 total property damage.
Period 2: Once the driver has accepted a trip and is driving to pick up that rider, liability increases to $1 million.
Period 3: If the rider is in the car, liability coverage is up to $1 million, plus limited coverage for damage to the driver's car and uninsured motorists' coverage.
A rideshare accident victim can expect the company's insurance representative to investigate the accident. The investigation aims to determine coverage eligibility under the rideshare company's insurance policy. If the accident satisfies the criteria for one of the periods mentioned earlier, the respective coverage limits take effect.
There are various laws regarding vehicle accidents across California. One law that comes into many accident victims' heads is seat belt use. All passengers 16 years and older must wear a seat belt. If you were not wearing a seat belt during the collision, it would impact the pain and damage you sustained.
This was a sad and tragic case in which our client was paralyzed after being struck by a distracted driver. The maximum policy settlement was 5.25 million and we were able to settle for the full amount. In addition, we were able to add additional workers' compensation benefits from our client's employer, as he was working at the time of the incident. The parties agreed to settle our client's workers' compensation claim for $2.5 million.
This was a sad and tragic case in which our client was paralyzed after being struck by a distracted driver. The maximum policy settlement was 5.25 million and we were able to settle for the full amount. In addition, we were able to add additional workers' compensation benefits from our client's employer, as he was working at the time of the incident. The parties agreed to settle our client's workers' compensation claim for $2.5 million.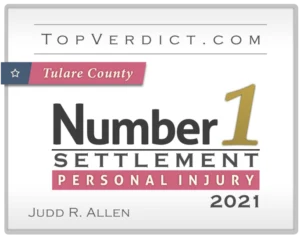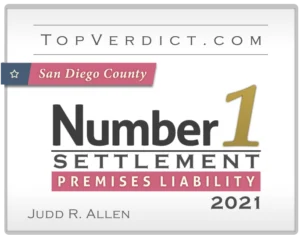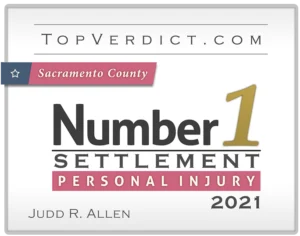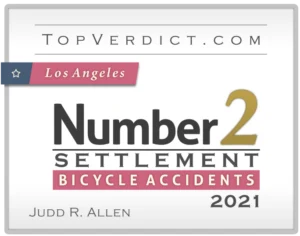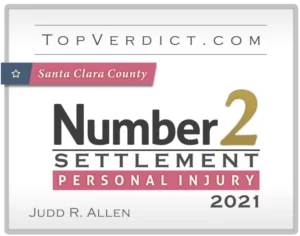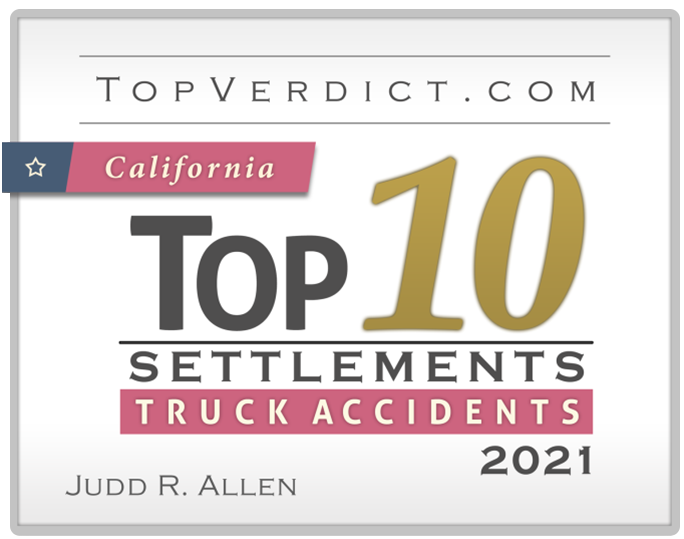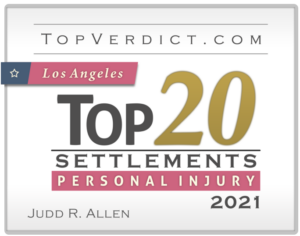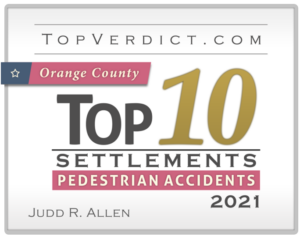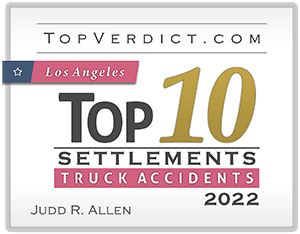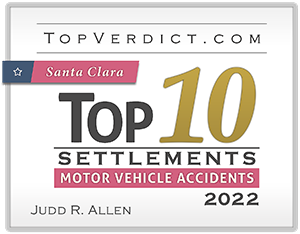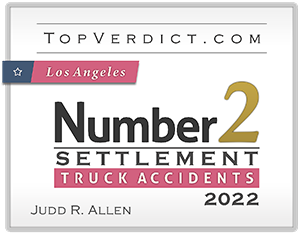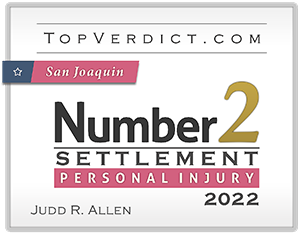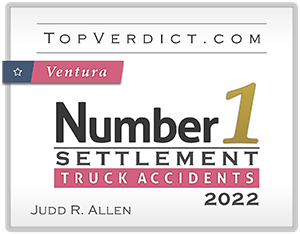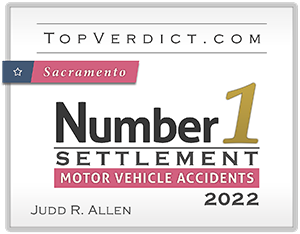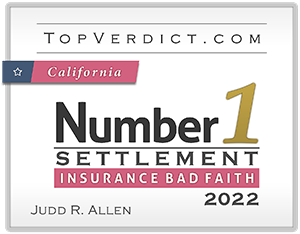 What Should I Do After An Uber Accident?
If you are an Uber accident victim, you should do the following:
Take note of the names, contact numbers, and insurance information of the people involved, such as the drivers, especially your Uber driver, other passengers, and other victims.
Identify any possible witnesses to the accident and get their information.
Take pictures of the car or cars involved, the accident scene, and your injuries. Make a note of any other important information, such as the exact location of the accident, weather conditions, any hazards, and any other important details about the accident (such as if your rideshare driver was driving unsteadily or recklessly).
Call 911 to seek medical help and police assistance.
After recovery or receiving medical attention, you should immediately secure the legal services of an experienced Sacramento Uber accident attorney at Arash Law to help you investigate the accident, identify your rights and claims, and win your case.
Our law firm understands the legal challenges facing ridesharing providers. In collisions involving Uber drivers, we have experience defending clients and know the specific legal issues involved. Arash Law, led by Arash Khorsandi, Esq., is committed to providing our clients with an informed and dedicated representation.
Laws and Regulations that Protect Passengers
California has implemented multiple laws and regulations to ensure the safety and rights of Uber passengers. The CPUC oversees these measures, which include:
Rideshare drivers must display Uber decals on both the front and rear passenger-side windshields when active on the app.
As per Public Utilities Code 5445.2, an annual background check is mandatory for all rideshare drivers.
Under SB 1014, rideshare vehicles must adhere to strict emissions standards. These standards are set to tighten further in the upcoming years. Moreover, rideshare companies are encouraged to boost the number of zero-emission vehicles their drivers use.
The CPUC dictates that all drivers must undergo a vehicle inspection every 12 months or 50,000 miles, whichever comes first. The 50,000-mile mark includes miles driven while not logged into the rideshare app.
Drivers for platforms like Uber cannot decline passengers with service dogs or ask for verification regarding the dog's service status.
Laws and Regulations that Protect Drivers
Safety is also a top priority for drivers. Consequently, many are opting to equip their vehicles with dashboard cameras. While there aren't specific laws or regulations currently preventing drivers from installing these cameras for their protection in case of potential crimes or liability disputes, they might need to inform passengers about the recording device upon entering the vehicle, based on local rules.
Furthermore, drivers can cancel rides if they perceive potential risks for passengers. For instance, both Lyft and Uber guide their drivers to deny rides to passengers carrying infants if they lack the appropriate child car seats.
Contact the Best Uber Accident Lawyers in Sacramento County
When you sustained serious injuries or your loved one was killed in an Uber crash in Sacramento or a surrounding community in California, you have to hire accident lawyers who fully understand the rideshare laws and applicable insurance policies.
Our law firm is willing to represent rideshare accident victims on a contingency fee basis. It means you do not have to pay anything unless and until we win your case. Our Sacramento Uber accident lawyers are ready to fight for your rights and claim every last dollar of compensation you are entitled to.
At Arash Law, under the direction of Arash Khorsandi, Esq., we are equipped with experience and knowledge regarding personal injuries. Our attorneys are diligent litigators and negotiators who can protect your rights.
Our law firm is willing to assist you regardless of whether you are an Uber passenger or another person who suffered injuries from an accident caused by an Uber driver. With over $500 Million recovered in compensation and awards, our personal injury attorneys have a 99% success rate in getting favorable client settlements.
Our legal team can come to your aid anywhere in Sacramento, including Elk Grove, Folsom, Citrus Heights, Rosemont, Vineyard, Florin, Fair Oaks, and Rancho Cordova. Arash Law also services areas all over California. Our offices in Los Angeles, Sherman Oaks, Riverside, San Diego, San Francisco, Fresno, Sacramento, and San Jose are open for you. We can have a detailed discussion about your accidents by calling for a free consultation at (888) 488-1391, or you can contact us online.