SACRAMENTO

Accident Injury Lawyers
with over $500 Million Recovered in Compensation for Injury Clients.
You May Be Entitled to Compensation

Trust The Accident Injury Lawyers
Who Get Results For Sactown Victims
There are many different types of accidents that can give rise to a personal injury claim. If you have been injured due to someone else's negligence, you have the legal right to be compensated for both your financial and emotional losses.
The record-setting Sacramento accident injury lawyers at our acclaimed law firm fight hard to ensure that injury victims have access to the compensation they are legally owed. You don't have to fight the insurance companies on your own – let an experienced personal injury attorney defend your rights.
And in the meantime, learn more about how many accidents occur in Sacramento, the types of accidents that are common, the injuries that are likely to occur, and what compensation you are owed for your injuries.
Mild Traumatic Brain Injury
Verdict in a mild traumatic brain injury case involving a motor vehicle collision.
– 
Judd Ross Allen
Facts About Accidents in Sacramento
The statistics show some concerning trends in traffic accidents in Sacramento:
KCRA reports that a stretch of the I-5 in Sacramento (between Del Paseo Road to Railyards Boulevard) is one of the five deadliest roads in California. There were 13 fatal accidents and 16 deaths on this road between 2017 and 2019.
KCRA also reports that 26 percent of fatal crashes in Sacramento County were related to alcohol use, slightly below the state average of 27 percent, but it still represents a tragically high number of preventable deaths.
Researchers told KCRA that November is the month with the highest number of fatal accidents, which is attributed to holiday traffic and road congestion.
According to the Sacramento Police Department, pedestrian fatalities have been on the rise in the City of Sacramento since 2019.
California Healthline reports that 455 bicyclists died in California between 2016 and 2018, the highest of any three-year period since the mid-1990s.
The sad fact is that all road users – drivers, passengers, motorcycle riders, bicyclists, pedestrians, and others – are at risk of being injured in an accident. When accidents do happen, it is important for injury victims in Sacramento to hire an experienced accident injury lawyer. The skilled litigators at Arash Law led by Arash Khorsandi, Esq. know how to protect your legal right to compensation and hold negligent drivers accountable to help keep other road users safe in the future.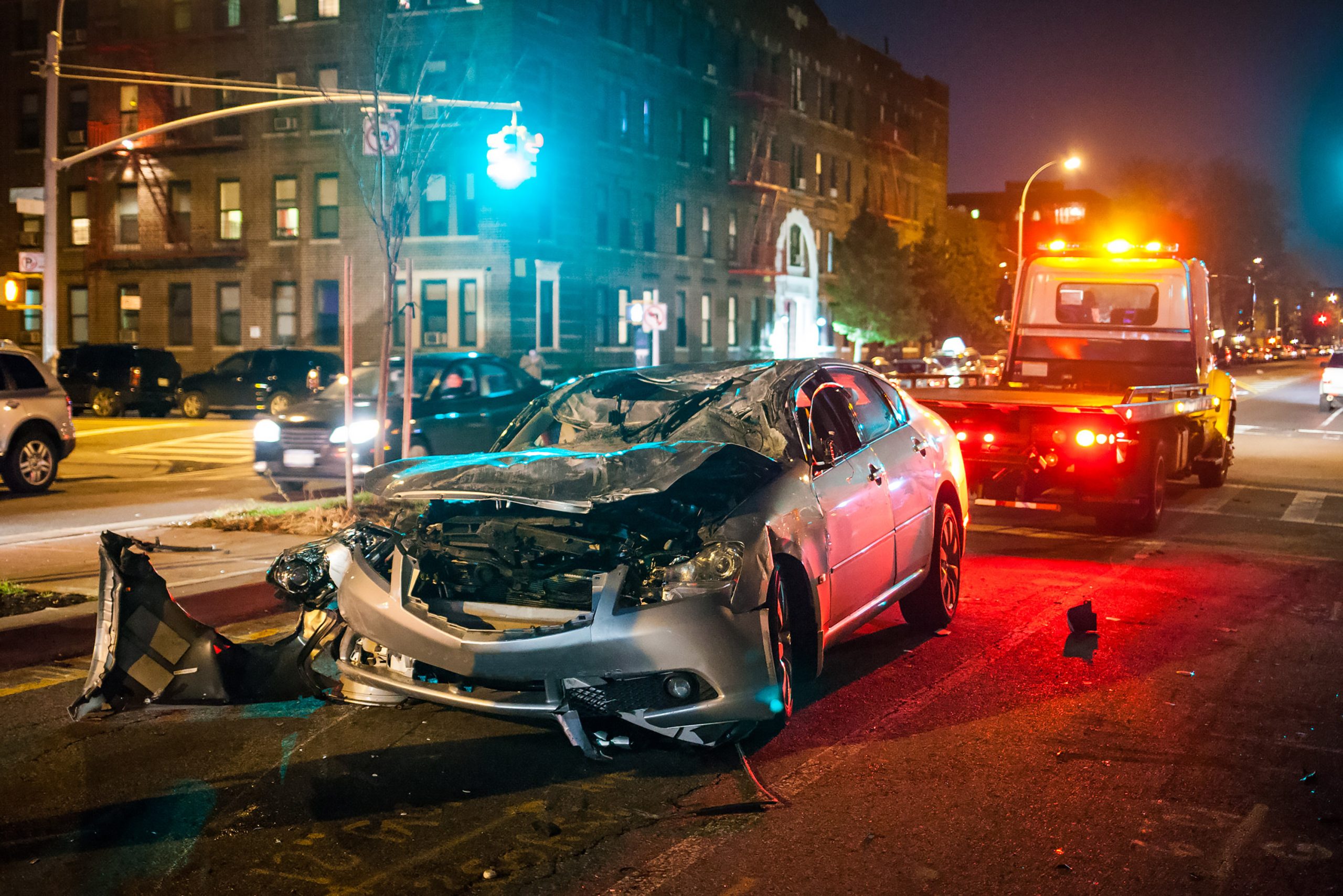 Emperatriz Ayala
My husband had an accident 2 years ago, a 85 years old man hit him, the Arash law group works very well on my husband case that took 9 month and he won the case and my husband was happy with the results. A year later I got into an accident as well and I'm still waiting in my case is almost resolving and it's 9 months already. This people knows the law and they do their job right to help you out in getting the most for you to fight on your behalf. I strongly recommend the Arash Law firm they do things right in a efficient and professional manner.

Chris Zavala
Had a great experience with all the people at Arash law. Long story short was in a bad car accident. It was overwhelming and the whole process was a lot, but they kept me in the loop. They answered all my questions and gave me great advice. Couldn't be any happier. Would definitely recommend anyone looking for a personal injury lawyer. They'll guide you through the whole process!

Jill Smith
Having Arash Law handle my auto accident was the best decision I could have made. Everyone I interacted with was kind, professional and detail oriented. I am extremely happy with the outcome and would recommend them highly.

Joseph R. Porter
From start to finish, Arash Law firm is there every step of the way with close, constant, personal contact and attention. I never knew a Law firm could actually care so much for me as a person and what I was personally going through as well as the settlement I was going to recieve once my case was finally completed. Thank you to everyone at Arash Law for your ongoing support and communication. You are the ONLY firm I will ever recommend to someone who is need of a great attorny.

Monica Parra
I had an excellent experience with Arash Law. I will definitely recommend to my family and friends. I interviewed a few firms before deciding to work with Arash Law. What made my experience excellent was (i.e. head attorney being accessible to talk to and he answered all my questions and concerns, sensitive and thorough personel who completed in home intake & follow up process, being connected immediately to quality Physicians who addressed my injuries and recovery process, clear contract-read throughly to ensure its something you can commit to). Being in a car accident is a traumatic experience and I had a sense of peace knowing Arash Firm was walking with me throughout the whole process. Thank you Arash Firm for all your hard work and help. I am so grateful and appreciative for you all! 🙏 With Gratitude, Monica Parra
The Types of Personal Injury Cases That Are Common in Sacramento
There are many different types of accidents that can create a personal injury claim. After any type of accident, you should consult with a Sacramento accident injury lawyer because you may be entitled to compensation for your losses. What follows are some of the most common personal injury cases we see at our top-notch law firm.
Mild Traumatic Brain Injury
December 2016: $22M+ verdict in a mild traumatic brain injury case. The entire details of the case can be found in the public record filings by the defendant entity that sued its defense.
– 
Brian Beecher
The Types of Injuries That Are Common in Personal Accident Cases
There are many types of injuries that a person can sustain in an accident. Basically, any part of the human body can be injured, so it is important to hire a Sacramento personal injury attorney who knows how to handle claims involving your specific types of injuries.
Our experienced accident attorneys have handled accident claims involving all types of injuries. What follows are just a few of the most common injuries we see in our accident cases.
Injuries to the brain can affect all parts of the body. Because the brain is so crucial to sustaining human life, even minor damage can have dramatic consequences. Brain injury victims are entitled to compensation for all their medical bills and lost wages, in addition to compensation for pain and suffering.
2
Injuries to the Neck and Spinal Cord
Injuries to the neck and spinal cord can cause permanent paralysis. In these situations, the victim is entitled to compensation for the medical bills and lost wages they have already suffered. They are also entitled to compensation for their future medical bills and lost wages. In the case of permanent paralysis that prevents a person from working, these future expenses can quickly run into millions of dollars.
Amputation cases are difficult to value. The victim might still be able to work, but they have undoubtedly suffered many emotional losses, and their quality of life has drastically decreased because of the missing limb. It is important to work with an injury lawyer who has handled amputation cases before and knows what they are worth. Experienced lawyers know how to prove the value of all your pain and suffering to get the compensation you are owed for all your intangible losses. 
Your internal organs can be crushed in many different types of accidents. You might also suffer broken blood vessels inside the body that lead to dangerous internal bleeding. If internal bleeding is not identified and stopped quickly, it can become a life-threatening condition.
It can also threaten your heart function by causing a heart attack, brain function by causing a stroke, or lung function by causing a pulmonary embolism. Be sure to see a doctor after an accident – even if you do not feel hurt. Some injuries do not show symptoms right away.
5
Soft Tissue Injuries, Scarring, and Disfigurement
Insurance companies tend to devalue less dramatic injuries. If you have suffered a sprain or strain, or scarring and disfigurement, you likely will not need emergency surgery or other costly care. But you have still experienced a loss that must be compensated. Do not let the insurance company get away with a lowball offer. Hire your own injury lawyer to prove the fair value of your injuries.
FAQs About Sacramento Accidents and Injuries
An accident case can be overwhelming for any injury victim. If you have never been through the process of filing a personal injury claim before, it can be confusing, and going to court can be intimidating for anyone. The experienced Sacramento accident injury lawyers at our award-winning law firm are here to answer all your questions.
It is important to schedule a free consultation so that we can give you legal advice that is specific to your case. In the meantime, here are the answers to some of the most frequently asked questions we get about accident cases.
1
Why should I hire a Sacramento accident injury lawyer?
Accident victims who handle their own cases consistently receive less compensation than those who hire an injury lawyer. There are many reasons behind this disparity.
First, an injury lawyer knows what your case is truly worth and can stand up to the insurance company when they use their many lowball tactics to try to pay you less than you are owed. Second, an accident attorney knows how to find all potential defendants and insurance policies to be sure that you have access to all sources of compensation to which you are legally entitled. And finally, a personal injury attorney knows how to protect you from saying or doing anything that could hurt your case.
These are just some of the many things an attorney does to protect the compensation you are owed. You have the right to file your case without a lawyer, but there are many reasons why doing so is not a good idea. 
2
How long do I have to file my injury lawsuit?
In general, the statute of limitations for a personal injury claim in California is two years from the date of the injury. There are, however, shorter deadlines that apply to workers' compensation and medical malpractice cases, and you might have to give notice of your claim to certain defendants within six months of your injury.
Your attorney will also need time to investigate your claim and prepare legal documents well in advance of this deadline. Be sure to hire an injury lawyer as soon as possible, so you do not run the risk of missing any legal deadline that applies to your case. 
3
How much compensation am I owed for personal injuries?
There are many different areas of compensation in a personal injury claim. Victims are entitled to compensation for both their economic losses and their non-economic losses. Economic losses are tangible, documented financial losses, such as:
Medical bills
Lost wages
Property damage
The cost of future medical care
The estimated decrease in future earning potential
Non-economic losses are the intangible losses an injury victim suffers. There are broadly referred to as "pain and suffering" and can include:
Physical pain
Emotional trauma and suffering
Missing important family events
Having to give up hobbies or exercise
The strain on your interpersonal relationships
A general decrease in the overall quality of your life
These are not exhaustive lists of all the losses that may be compensated. It is important to consult with an injury lawyer about your specific circumstances so that you can prove all of your losses and get all the compensation that you are owed for them.
4
Is there a limit on my compensation?
There is no limit on the amount of economic (actual) damages that can be recovered in any type of personal injury lawsuit in California, which means that you are entitled to reimbursement for all of the documented financial losses you have suffered (such as medical bills and lost wages).
In most cases, there is not a limit on non-economic damages either, which means that a jury can award you any compensation for pain and suffering that is deemed appropriate in your case. The only case in which non-economic damages are limited in California is in medical malpractice cases. The California Code of Civil Procedure caps these damages at $250,000. 
5
Do I have to pay taxes on my settlement funds?
A settlement consists of compensation for many different areas. You might have compensation for pain and suffering, lost wages, property damage, and medical bills all included in a single check.
Unfortunately, each of these areas is treated differently for tax purposes, which can make your taxes complicated. What follows are the general rules used by the IRS for taxing a personal injury settlement: 
Medical bills – Compensation for medical bills are generally not taxable (unless you already deducted these expenses from your income on a prior tax return) 
Lost wages – Compensation for lost wages is usually taxable because you would have paid income taxes on those wages had they been earned in the usual manner. 
Pain and suffering – Compensation for pain and suffering is usually not taxable unless you already deducted expenses on a prior return. For example, if you paid a therapist before your settlement and deducted the costs as a medical expense on the previous year's tax return, doing so could affect the taxation of your personal injury settlement.
Property damage – Compensation for property damage is usually not deductible. However, if the value of the property is reported elsewhere on your tax return (for example, the value of a vehicle that is used as a business deduction), it could affect the taxation of your property damage award. Be sure to ask your tax advisor how property damage should be reported. 
Of course, every situation is different, so it is important to consult with a tax professional about your specific circumstances. There could be exceptions that apply to your case.
6
What happens if my case does not settle?
The vast majority of personal injury claims across the United States are settled out of court, meaning it is likely that you will never have to go to court at all in order to get the compensation you are owed. But in the event the insurance company refuses to make a fair settlement offer, your attorney may advise you to file a lawsuit against the person or company who caused your injuries. Filing does not require you to go to the courthouse. Your attorney will handle all the paperwork necessary to file your claim, start your case, and serve the documents on all the defendants.
Often, the simple act of filing a lawsuit is enough to get a fair settlement offer out of the insurance company. It shows them that you are serious about going to court to fight for the compensation you deserve. But if the insurance company still refuses to make a settlement offer, you should be prepared to continue fighting your case through the entire litigation process.
7
What is the litigation process?
The court process can be intimidating to anyone – especially if you have never had to go to court before. Don't worry! Your injury attorney will thoroughly prepare you for what will happen in court. Your accident lawyer will also be by your side to protect your legal rights at every step of the process. The basic phases of litigation are:
Filing the case – Your attorney will prepare all the required documents and file them with the court to start your case. Your lawyer will also ensure that all defendants are properly served with these documents. 
Discovery – Once the defendant has a chance to answer your complaint, the case moves on to an investigation period, known as "discovery." Attorneys will subpoena documents, take depositions, and find other evidence that can be used at trial. This evidence can also be used in ongoing settlement negotiations. 
Pretrial motions – There are many evidentiary issues that must be resolved before trial. If the attorneys cannot negotiate these issues, they will submit them to the court for a hearing. The court rules on these matters of evidence before the trial so that the jury need not hear any discussions about inadmissible evidence. Settlement negotiations are ongoing throughout the pretrial litigation process. The case can settle any time before trial – or even during the trial itself. 
Trial – Trial starts with jury selection. The judge then gives the selected jurors their instructions and has them sworn in. The attorneys each make an opening statement, then the plaintiff's lawyer calls witnesses. The defense attorney may cross-examine each of these witnesses.

Once the plaintiff's lawyer has presented their case, the defense lawyer may call witnesses. The plaintiff's lawyer may cross-examine them. After the defense rests its case, each attorney makes a closing statement, and the jury is given instructions and dismissed to deliberate. The verdict is returned and entered into the court record.

Appeals – You might have legal grounds to appeal a jury verdict. Your injury lawyer will advise you of your rights to appeal after a trial is over.
This was a sad and tragic case in which our client was paralyzed after being struck by a distracted driver. The maximum policy settlement was 5.25 million and we were able to settle for the full amount. In addition, we were able to add additional workers' compensation benefits from our client's employer, as he was working at the time of the incident. The parties agreed to settle our client's workers' compensation claim for $2.5 million.
This was a sad and tragic case in which our client was paralyzed after being struck by a distracted driver. The maximum policy settlement was 5.25 million and we were able to settle for the full amount. In addition, we were able to add additional workers' compensation benefits from our client's employer, as he was working at the time of the incident. The parties agreed to settle our client's workers' compensation claim for $2.5 million.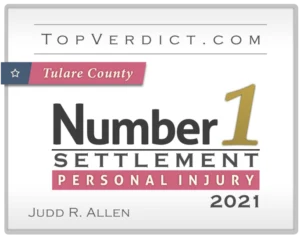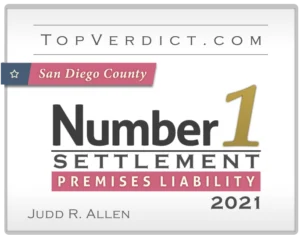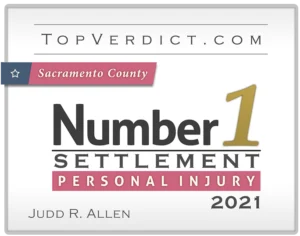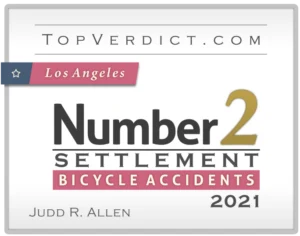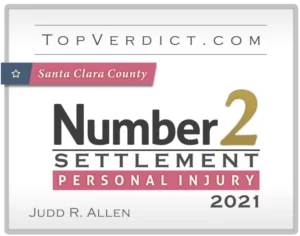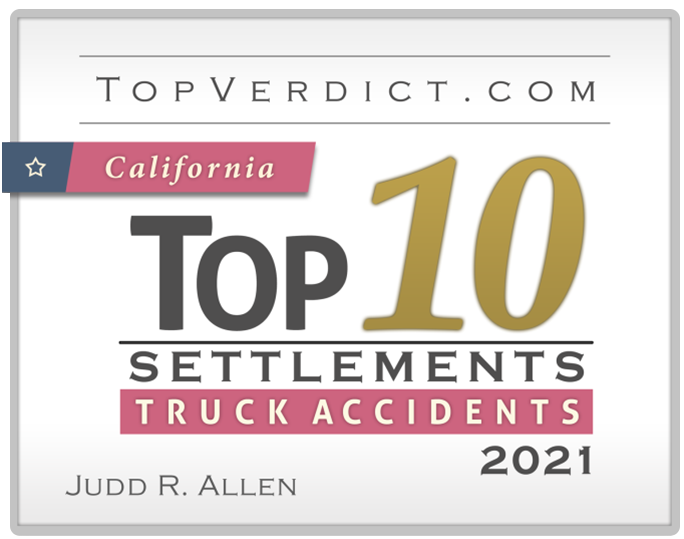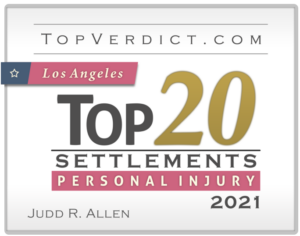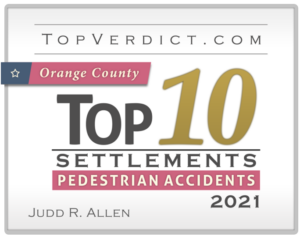 The Right Sacramento Accident Injury Lawyers for All Personal Injury Claims
A quick online search for "Sacramento accident injury lawyers near me" will show you many results – so how do you know who is the best? The Sacramento accident injury lawyers at our trusted law firm have decades of experience handling all types of accident and injury cases.
Our legal team has collected over 500 Million dollars for clients across the Golden State. We work in Sacramento and all surrounding areas. Our legal team also serves clients in Los Angeles, San Francisco, Riverside, Bakersfield, Santa Barbara, San Jose, San Diego, Fresno, Sherman Oaks, and throughout California.
Call (888) 488-1391 today to schedule your free consultation. Don't delay. The sooner you have an experienced lawyer on your side, the better protected your legal rights will be.
Get The Latest News from

The Best California Accident Law Firm Today