Sacramento

Hit-And-Run Accident Attorneys
with over $400 Million Recovered in Compensation for Injury Clients.
You May Be Entitled To Compensation

Sacramento is the governmental center of California, where state legislators, lobbyists, and policy analysts live and work. Situated near the American River and the Sacramento River, the city of Sacramento is home to approximately 520,000 residents. As one of the largest capital cities in the United States, it is a diverse, energetic, and exciting place in which to live. Contact our award-winning law firm if you are seeking a hit-and-run accident attorney in Sacramento.
The Sacramento Metropolitan area is home to approximately 2,200,000. Due to the numerous people who live in this area of California, automobile accidents and pedestrian accidents are quite common.
The residents of Sacramento and the surrounding areas often travel on congested Sac-Town freeways. These drivers are at risk of suffering injuries in traffic accidents. Road safety regulations are designed to ensure the safety of drivers and lower the likelihood of serious bodily injuries and fatalities. However, Sacramento is an incredibly busy and large metropolis. Traffic accidents are inevitable in a place so busy and crowded. Victims often suffer from post-traumatic stress disorder after surviving the shock of an automobile accident.
Drivers, passengers, and pedestrians may cause accidents by acting negligently or recklessly. The individuals involved in an automobile accident must stop when they realize their actions have caused serious bodily injury to others. Drivers who do not attempt to mitigate the harm they cause during an accident may face legal sanctions. Hit-and-run accidents occur throughout California, and victims should know their legal rights to hold the driver liable.
Our client was driving with his wife and son on a two-lane highway when a drunk driver crossed the double yellow lines, causing a head-on collision that claimed the life of a loving wife and mother.
– 
ARASH KHORSANDI
The Facts: Hit-and-Run Accidents
Hit-and-run accidents can make injured victims feel offended and degraded. However, it is important for you to remember that you can get help if you are a victim of a hit-and-run accident. Thousands of hit-and-run accidents happen each year in the United States. Negligent and reckless drivers often panic and leave the accident scene to avoid legal and financial consequences.
Drivers who flee accident scenes are often driving without automobile liability insurance. Also, many drivers involved in hit-and-run accidents do not have valid driver's licenses. Other drivers may be intoxicated and flee to avoid being arrested for driving under the influence of alcohol or drugs.
Drivers who flee the scene of an accident do not want to accept responsibility for their actions. The following facts provide a brief outline of the degree to which hit-and-run accidents affect people in the United States:
Approximately 330 individual hit-and-run accidents happened in California in 2016. California is ranked seventh in the United States for the total number of fatalities related to hit-and-run accidents. Florida and Texas each have more than 100 fatalities related to hit-and-run accidents every year.
Pedestrians and cyclists are more likely to die during hit-and-run accidents than drivers and passengers in automobiles. Approximately 20 percent of all pedestrian fatalities occur due to hit-and-run accidents.
Approximately 680,000 hit-and-run accidents occur each year in the United States. Florida, Louisiana, and New Mexico are the states with the highest number of hit-and-run accidents in 2016.
2,000 fatalities happened during hit-and-run accidents across the United States in 2016.
Hit-and-run accidents occur every minute in the United States, according to the AAA Foundation for Traffic Safety
Drivers, pedestrians, and cyclists should do everything in their power to avoid causing hit-and-run accidents. Distracted driving is easily avoidable if drivers focus on the road and take their eyes off their mobile phones and GPS devices. Drivers should attempt to make room for pedestrians and cyclists traveling on the road.
Those who are walking or cycling on the roads can use lights and bright clothing to make themselves more noticeable. Every party involved in an automobile accident should remain on the scene and contact authorities to make an accident report.
California Automobile Accident Laws
When a driver abandons an accident scene after striking another vehicle or person, they create what is known as a hit-and-run accident. These drivers do not offer to help injured passengers, drivers, or property owners. Individuals who leave the scene of the accident do not offer reasonable assistance, such as providing insurance information or contact information. Injured parties may require medical attention, and hit-and-run drivers do not contact an ambulance to help those who suffer injuries.
Some hit-and-run drivers do not speak to anyone at the accident scene, and they typically attempt to avoid being questioned by other parties. However, sometimes a party will leave an accident scene to seek emergency medical treatment for those involved in the accident.
Two primary laws concern hit-and-run accidents in California. Some individuals may only cause property damage and no personal injuries. It is a misdemeanor to damage property and flee the accident scene. For example, a driver may not see a parked car and suddenly strike the parked automobile.
The second law concerns hit-and-run accidents during which an individual suffers serious bodily injury or death. It is a felony under California law to flee an accident scene at which an individual suffers serious bodily injury or death. Parties who are interested in holding a fleeing party liable must establish that the driver caused serious bodily injury or death and left the accident scene with knowledge that they were leaving the accident scene. Proving these elements can be difficult and time-consuming due to the lengthy legal procedures involved.
Although individuals who flee accident scenes can face criminal charges in California, they may also be defendants in civil lawsuits filed by injured plaintiffs. Injured parties must file their legal claims within the statute of limitations period. Parties must file their legal claims before the statute of limitations period ends. If they do not, they lose the right to bring their legal claims for damages.
California Code of Civil Procedure §335.1 states that any party who seeks financial compensation for personal injuries must file a complaint within two years of the date of the injury. It is vital that you understand how the statute of limitations can affect the claims you have that arise from a hit-and-run accident.
What Is the Time Limit for Reporting Hit-and-Run Accidents?
If you are involved in any hit-and-run accident in Sacramento, you should report it without delay. Law enforcement officers will analyze the accident scene and scrutinize it to determine what evidence can be collected to establish that a party fled the accident scene.
Evidence may fade away as time passes after a hit-and-run accident. A hit-and-run driver may have left portions of their automobile on the road near the accident scene. These pieces of evidence may not remain intact for long periods of time. Evidence is typically scarce at hit-and-run accident scenes. Any evidence tending to prove that the driver fled the scene can benefit a civil case against the driver.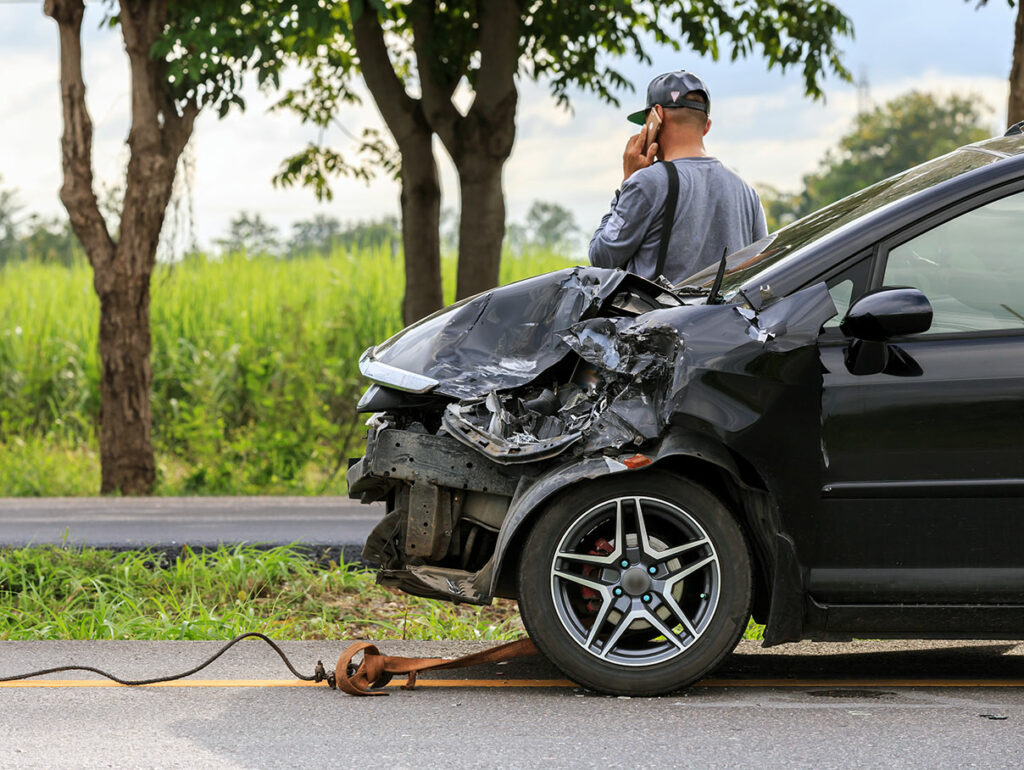 Emperatriz Ayala
My husband had an accident 2 years ago, a 85 years old man hit him, the Arash law group works very well on my husband case that took 9 month and he won the case and my husband was happy with the results. A year later I got into an accident as well and I'm still waiting in my case is almost resolving and it's 9 months already. This people knows the law and they do their job right to help you out in getting the most for you to fight on your behalf. I strongly recommend the Arash Law firm they do things right in a efficient and professional manner.

Chris Zavala
Had a great experience with all the people at Arash law. Long story short was in a bad car accident. It was overwhelming and the whole process was a lot, but they kept me in the loop. They answered all my questions and gave me great advice. Couldn't be any happier. Would definitely recommend anyone looking for a personal injury lawyer. They'll guide you through the whole process!

Jill Smith
Having Arash Law handle my auto accident was the best decision I could have made. Everyone I interacted with was kind, professional and detail oriented. I am extremely happy with the outcome and would recommend them highly.

Joseph R. Porter
From start to finish, Arash Law firm is there every step of the way with close, constant, personal contact and attention. I never knew a Law firm could actually care so much for me as a person and what I was personally going through as well as the settlement I was going to recieve once my case was finally completed. Thank you to everyone at Arash Law for your ongoing support and communication. You are the ONLY firm I will ever recommend to someone who is need of a great attorny.

Monica Parra
I had an excellent experience with Arash Law. I will definitely recommend to my family and friends. I interviewed a few firms before deciding to work with Arash Law. What made my experience excellent was (i.e. head attorney being accessible to talk to and he answered all my questions and concerns, sensitive and thorough personel who completed in home intake & follow up process, being connected immediately to quality Physicians who addressed my injuries and recovery process, clear contract-read throughly to ensure its something you can commit to). Being in a car accident is a traumatic experience and I had a sense of peace knowing Arash Firm was walking with me throughout the whole process. Thank you Arash Firm for all your hard work and help. I am so grateful and appreciative for you all! 🙏 With Gratitude, Monica Parra
Accident Reports and the California Highway Patrol
Individuals who are involved in traffic collisions resulting in more than $1,000 in property damage, fatalities, or serious bodily injuries must report the accident to law enforcement agencies or the California Highway Patrol within twenty-four hours. The rule is codified in California Vehicle Code 20008. Not reporting an automobile accident within twenty-four hours will make it less likely that a hit-and-run driver can be discovered. Legal consequences may also arise if an accident causes physical injuries and the event is not reported within twenty-four hours.
The Department of Motor Vehicles and Accident Reporting
Individuals involved in accidents that mandate reporting to law enforcement agencies or the California Highway Patrol are also required to submit a report to the California Department of Motor Vehicles. Parties who are involved in a hit-and-run accident must inform the California Department of Motor Vehicles within ten days of the date of the incident. You must provide the California Department of Motor Vehicles with the names of injured individuals, the make and model of automobiles, insurance company information, and other relevant details.
Parties should inform insurance companies about the hit-and-run accident as soon as possible after the incident. Specific insurance companies may impose time deadlines on individuals covered under an insurance policy. Other insurance companies may not require that an accident needs to be reported within a particular time period. However, you do not want to delay and risk having the insurance company deny your insurance claim. Before you contact the insurance company, you should acquire as many details about the accident as possible.
Seeking Financial Compensation After a Hit-and-Run Accident
Those who suffer injuries during hit-and-run accidents can face mental and bodily pain that affects their lives for months and years. Not only do these individuals suffer injuries to their bodies and minds, but they also suffer lost earnings and reduced earning capacity because they are unable to work. Medical costs, property damage, and loss of enjoyment of life also cause victims additional psychological distress. Surviving family members also suffer when someone dies due to the injuries suffered during a hit-and-run accident.
Accident victims in California seek monetary compensation for the property damage and physical injuries they suffer during a hit-and-run accident. Insurance claims and civil lawsuits can help accident victims seek financial compensation for their injuries. Parties claim different types of damages during hit-and-run accident lawsuits. Injured parties can seek financial compensation for the following types of damages:
Punitive damages – Punitive damages are intended to punish the defendant and deter them from committing the same conduct in the future. Punitive damages are awarded on top of compensatory damages.
Property damages – Injured parties can recover the repair costs for their property damage. If a vehicle is totaled during a hit-and-run accident, the injured party can recover the fair market value of the automobile before the accident.
Lost earnings – An injured party can recover lost earnings if they are unable to return to work while recovering from their injuries. Individuals who are disabled can recover lost future earnings.
Pain and suffering – Individuals injured in automobile accidents can recover non-economic damages, such as pain and suffering. Under California law, no ceiling exists for non-economic damages, with the exception of medical malpractice claims.
Medical costs – Medical bills can accumulate quickly after an individual suffers injuries during a hit-and-run accident. Recovering these costs can help ease the financial burden of paying for ongoing medical treatment, physical therapy, and rehabilitation.
These damages are generally part of personal injury cases in California. The facts of a specific case will determine which damages may be applicable. Understanding the differences between these types of damages is critical to your personal injury case.
What Causes Individuals to Flee Accident Scenes?
Individuals choose to leave the scene of an automobile accident for many different reasons. Common reasons include avoiding:
Being held responsible for the accident
Being arrested due to outstanding arrest warrants
Being arrested for driving under the influence of alcohol or drugs
Being deported due to not being a legal citizen
Repercussions from not having automobile liability insurance
Repercussions from not having a valid driver's license
Drivers who flee accident scenes may not face criminal charges in some circumstances, but they can be liable for damages in a civil lawsuit.
Sources of Financial Compensation
Individuals who suffer personal injuries during accidents can seek financial compensation from the other party's insurance company or their own insurance company. The biggest challenge to obtaining monetary compensation in a hit-and-run accident case is finding and identifying the driver who fled the accident scene. Law enforcement officers and a legal professional may provide assistance in finding the at-fault driver.
Under most circumstances, injured parties obtain financial compensation from the insurance company that covers the adverse driver. Under California law, drivers must purchase automobile liability insurance coverage to drive in California lawfully. A driver may not have automobile insurance, or the driver may not have the minimum amount of automobile liability coverage mandated by the state. In this case, the injured party may file a civil lawsuit against the driver for damages.
Insurance companies may deflect your claims by stating that their insured driver was not responsible for causing the accident or your personal injuries. Insurance companies may also claim that you were partially responsible for the accident and reduce your total settlement amount. If the insurance company continues to delay or deny your claims, it is time to speak to a hit-and-run accident attorney in Sacramento.
California law provides that those who are victimized by hit-and-run drivers may pursue a civil compromise. However, hit-and-run accidents are not included under California Penal Code 1377. The power to use a civil settlement instead of other sanctions no longer applies to hit-and-run accidents. Yet injured victims can pursue monetary compensation through other channels.
Drivers who suffered an injury during hit-and-run accidents may pursue financial compensation through their insurance company. Some drivers may never locate or identify the driver who fled the accident scene. Under these circumstances, it is often necessary for a driver to look to their own insurance company for compensation. Drivers who are covered under an automobile insurance policy may seek the costs of renting a replacement automobile and automobile repairs.
Individuals often purchase uninsured motorist insurance policies in case they suffer an injury from an uninsured driver in a future accident. Underinsured motorist insurance policies can help drivers receive financial compensation if the other driver does not have policy limits that cover the losses sustained during an automobile accident.
Determining If an Automobile Insurance Policy Has Uninsured and Underinsured Motorist Coverage
Drivers can scrutinize their own automobile insurance policies to determine if they have uninsured motorist and underinsured motorist coverage. Many automobile insurance policies have uninsured motorist and underinsured motorist coverage. Individuals can seek financial compensation from their own insurance companies if they have uninsured motorist and underinsured motorist coverage. Most of these policies are not costly, and they offer valuable benefits. However, insurance companies may still delay or deny your uninsured motorist or underinsured motorist coverage.
Insurance companies are for-profit entities that do not want to pay out more in claims than they bring in from premiums. Injured parties need to anticipate that it is possible for their insurance company to attempt to deny or delay an insurance claim related to a hit-and-run accident.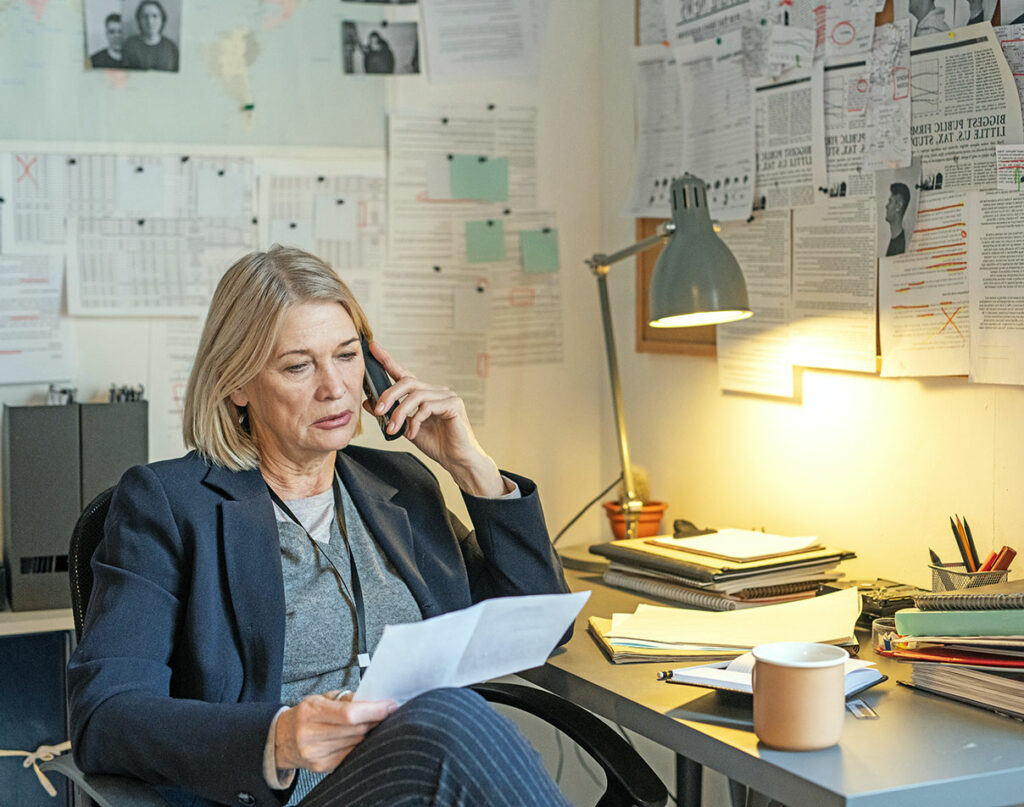 Paying Deductibles for Hit-and-Run Accidents
The deductible is the price an insured pays to an insurance company prior to an insurance company covering damages related to an automobile accident. The premium amount and the total claim value can affect the price of the deductible. An insured who pays less in monthly premiums may have a higher deductible. An insured may look to their own automobile insurance company after suffering injuries during an accident, but they may have to pay a deductible. Automobile insurance policies are not uniform, and the components of an automobile insurance policy can affect deductible amounts.
An insured who filed an uninsured motorist or underinsured motorist claim will often not have to meet a deductible payment. Uninsured motorist and underinsured motorist coverage provides payment if the responsible party did not flee the scene. An insurance company will not make an insured pay a deductible when the insured takes advantage of uninsured motorist and underinsured motorist coverage. The insured will receive compensation to the maximum policy limit on the insurance policy before the insured has to make any payment.
Individuals who pursue financial compensation as part of collision coverage will often need to pay a deductible. An insured will have to pay a deductible for any collision coverage. Personal injury protection insurance also requires the insured to make a deductible payment. Those who file a collision coverage claim and a personal injury protection insurance claim will have to pay deductibles.
Settlement in a motor vehicle accident; client suffered internal injuries.
– 
JUDD ROSS ALLEN
Steps to Take Following a Hit-and-Run Accident in Sacramento
Suffering injuries during an automobile accident is a terrifying experience. But many motorists become alarmed when they realize that the individual who caused the accident drives away from the accident scene. The following are important things to keep in mind after a hit-and-run accident.
It is important to remain at the accident scene and not chase after the fleeing driver. Seek immediate medical treatment by dialing 911. Then, contact law enforcement officers to report the accident and alert them about the fleeing driver.
Although you may want to run down and find the fleeing driver, please refrain from doing so. You may put your life at risk if the fleeing person is armed and dangerous.
2
Automobile Chases Are Dangerous and Risky
As an injured victim, you may panic and attempt to drive after the person who fled the accident scene. Engaging in this behavior can be incredibly dangerous. First, you do not want to flee the accident. You should stay at the scene and contact medical personnel and law enforcement officers. Second, you risk being sanctioned for speeding or reckless driving. Third, you may put the lives of other pedestrians, cyclists, and motorists at risk of serious bodily injury or death.
3
Do Not Flee the Accident Scene
It is a violation of California law to flee the scene of an accident. Do not leave the accident scene until law enforcement officers arrive to complete a traffic collision report. Contact 911 after you determine if any passengers need medical attention. Write down any notes about the individual who left the scene of the accident. You may note if the driver was intoxicated. Also, you need to note if the driver was alone. If you can recall, write down the license plate number of the vehicle. Law enforcement officers can take this information, and it may help them apprehend the individual who caused the accident and drove away from the scene.
4
Inquire About Witnesses
Insurance companies and insurance claims adjusters will attempt to delay and deny your insurance claims. If you have numerous witnesses who saw the accident, it can help you avoid having to deal with some of the delaying tactics used by insurance claims adjusters. Any witnesses who approach an injured victim after an accident can be a potential asset.
Take down all of their contact information and make sure you can contact the witness in the future. Having these pieces of information will improve the chances of obtaining a fair settlement amount.
5
Document the Accident Scene
Document the scene of the accident by taking photographs with your mobile phone. It is important to take photographs of internal and external property damage. Also, take note of the areas where the responsible driver struck your automobile. The fleeing driver's automobile may be examined, and the paint from the involved vehicles may assist investigators and insurance claims adjusters.
Car accidents must be reported within twenty-four hours under California law. If a law enforcement officer states that you cannot file a report because you only suffered minor property damage, write down that officer's identification number and name. Sometimes police officers may not drive to the accident scene because they believe the accident is insignificant and did not result in bodily injury or property damage. Go to the department yourself and file a police report to document the accident.
It is possible to file an electronic police report in some areas. Both the Sacramento County Sheriff's Department and the City of Sacramento Police Department allow citizens to complete hit-and-run accident reports on the internet. Use a search engine to discover if you can report the accident to the police department online.
The individual who abandoned the accident scene may be an uninsured motorist. If so, they will likely blame you for the accident, so they do not have to pay you any financial compensation. Consult a proven Sacramento hit and run accident attorney to determine if you have a viable legal claim against the uninsured motorist. The uninsured motorist is liable for medical costs related to personal injuries any driver or passenger suffered due to the uninsured motorist's negligence.
Not reporting the accident means that the insurance company may categorize the accident as a not-at-fault loss. This categorization may increase the price of your automobile insurance premiums.
Do not delay when seeking legal advice regarding your case. You want to make sure you file any legal claims you have within the statute of limitations period. If you do not file your legal claims within the statute of limitations period, you risk losing monetary compensation that can help you pay medical costs and automobile repair bills.
Retain a Sacramento hit-and-run accident lawyer to determine if you can file a civil lawsuit against a driver you injured during a hit-and-run accident. By speaking to a knowledgeable and skilled personal injury attorney from the Sacramento area, you can determine how to seek monetary compensation for your injuries. You can fight for your legal rights and attempt to make sure the fleeing driver is liable for your injuries.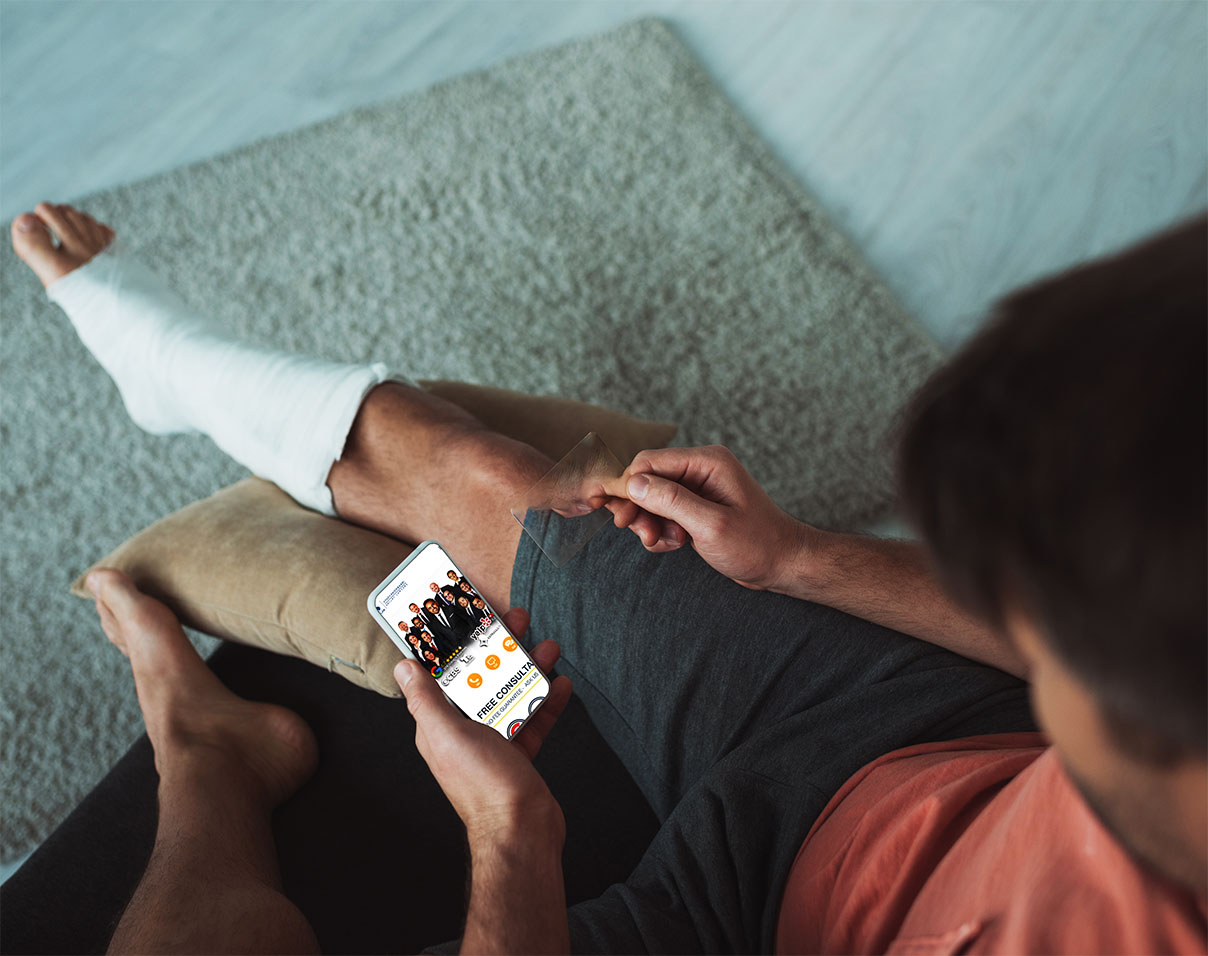 Arash is a great person and a great lawyer.
He keeps you up to date and takes the time to answer all and any questions you can have for him, no matter how long it takes, which I love...
Thanks for all the help Mr. Khorsandi!
I really appreciate your ability to explain things and help me understand the complex world of Law...
It was the best decision I could have made to call you guys first.
Thank you to the best lawyers of Arash Law for being so professional, kind, helpful and honest with me...
A Personal Injury Lawyer in Sacramento Will Help You Seek the Financial Compensation You Deserve
Victims of hit-and-run accidents often feel disrespected and humiliated as they try to recover from their injuries. Retaining a personal injury attorney is the best thing injured victims can do when they do not know where to turn as medical bills begin accumulating.
A personal injury lawyer can help you obtain a fair settlement amount or fight for your rights by filing a civil lawsuit. You can benefit from retaining a personal injury attorney. A personal injury lawyer can:
File claims with insurance companies for property repair bills, medical costs, and miscellaneous expenses
Find the driver who fled the accident scene and pursue legal claims against the driver
Cooperate with law enforcement officers and witnesses to find the driver responsible for the hit-and-run accident
Keep in touch with you to inform you of important updates regarding your personal injury case
Pursue monetary compensation that will benefit you and your family members
Create a dynamic strategy for every phase of your personal injury case
Obtain evidence to establish liability and economic and non-economic damages
Do not wait until the statute of limitations almost expires to retain a personal injury lawyer. The sooner you take action, the sooner you can begin seeking financial compensation for your injuries.
Contact Our Top-Notch Law Firm Today to Schedule a Free Consultation
Hit-and-run accidents can cause physical suffering, psychological trauma, and permanent disability. You may not know where to turn because you cannot identify the driver who caused your injuries. Contact Arash Law and the team are led by Arash Khorsandi, Esq., today to schedule a free consultation. We have decades of experience representing clients in hit-and-run accident cases. We have collected over $400 million for clients in California.
Call Arash Law, managed by Arash Khorsandi, Esq., today at (888) 488-1391 to learn more about the legal services we offer. We can help you seek financial compensation for your injuries. Our Sacramento personal injury lawyers have represented clients all across California. We serve the following cities near Sacramento: Roseville, Orangevale, Citrus Heights, Elk Grove, Davis, Fair Oaks, Foothill Farms, Rancho Cordova, North Highlands, Carmichael, Rio Linda, La Riviera, Florin, Rosemont, and West Sacramento.