A bicyclist named George M. Jr. was killed in a fatal bicycle accident on Wooley Road on Sunday evening, February 20, 2022.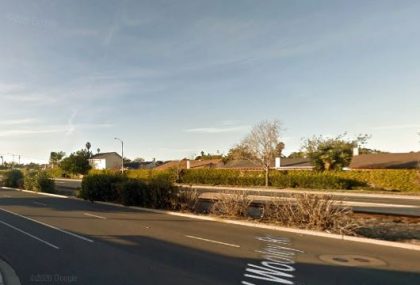 The fatal crash occurred around 10:00 p.m. on Wooley Road, just east of Oxnard.
Furthermore, the driver of a 2018 Honda Civic sped away eastbound on Wooley Road at high speed. After passing through the intersection, the vehicle drifted to the south side of the road and collided with Miranda, who was riding a blue BMX-style bicycle.
Miranda died as a result of his injuries at the scene.
Meanwhile, Andres M., the 27-year-old driver of the Honda car, was unharmed.
According to a DUI investigation, Morales was intoxicated at the time of the collision.
He was taken into custody on suspicion of felony DUI and vehicular manslaughter.
He was also arrested and booked into the Ventura County jail, where his bail was set at $50,000.
Wooley Road east of Oxnard Boulevard was closed for the night after the crash while the police investigated the scene.
The crash remains under investigation.

Fatal DUI Accident Statistics
Operating a vehicle while intoxicated is one of the most dangerous things a driver can do while impaired. Their own lives may be in jeopardy, but the lives of other drivers may also be at risk.
If you get into an accident with a drunk driver, you could lose your life. Despite stricter regulations, the number of people killed in car crashes involving a drunk driver has risen in the United States.
An estimated 30 people are killed every day in the United States as a result of drunk driving, according to the NHTSA. According to the National Highway Traffic Safety Administration, drunk driving is responsible for 29 percent of all traffic-related deaths in the United States.
There were 10,497 fatalities caused by drunk drivers in the United States in 2016 or 28% of all traffic-related deaths. In 2016, a drunk driver was responsible for the death of 214 children under the age of 14.
According to Mothers Against Drunk Driving (MADD) estimates, more than 1,000 people were killed in California DUI accidents last year. Due to drunk driving, hundreds of thousands of people have been injured or killed.
Ventura County DUI Accident Lawyer for Victims of Fatal DUI Crash
There are a lot of people you'll have to deal with after an accident: the police, your insurer, and possibly another insurer's insurer. It may sound intimidating and a lot of work — which it is. An experienced car accident lawyer can assist you in resolving these issues.
Our Ventura County DUI accident lawyers at Arash Law can recover compensation to those who have been injured or lost a loved one in a DUI accident for their medical bills, funeral costs, pain and suffering, lost future earnings, and loss of companionship.
To avoid conflicts of interest, we do not represent criminal defendants or insurance companies. We use our skills, knowledge, and legal expertise to fight for the rights of those who have been injured.
Schedule your free case review by contacting Arash Law at (888) 488-1391 or by filling out the form on our website today.